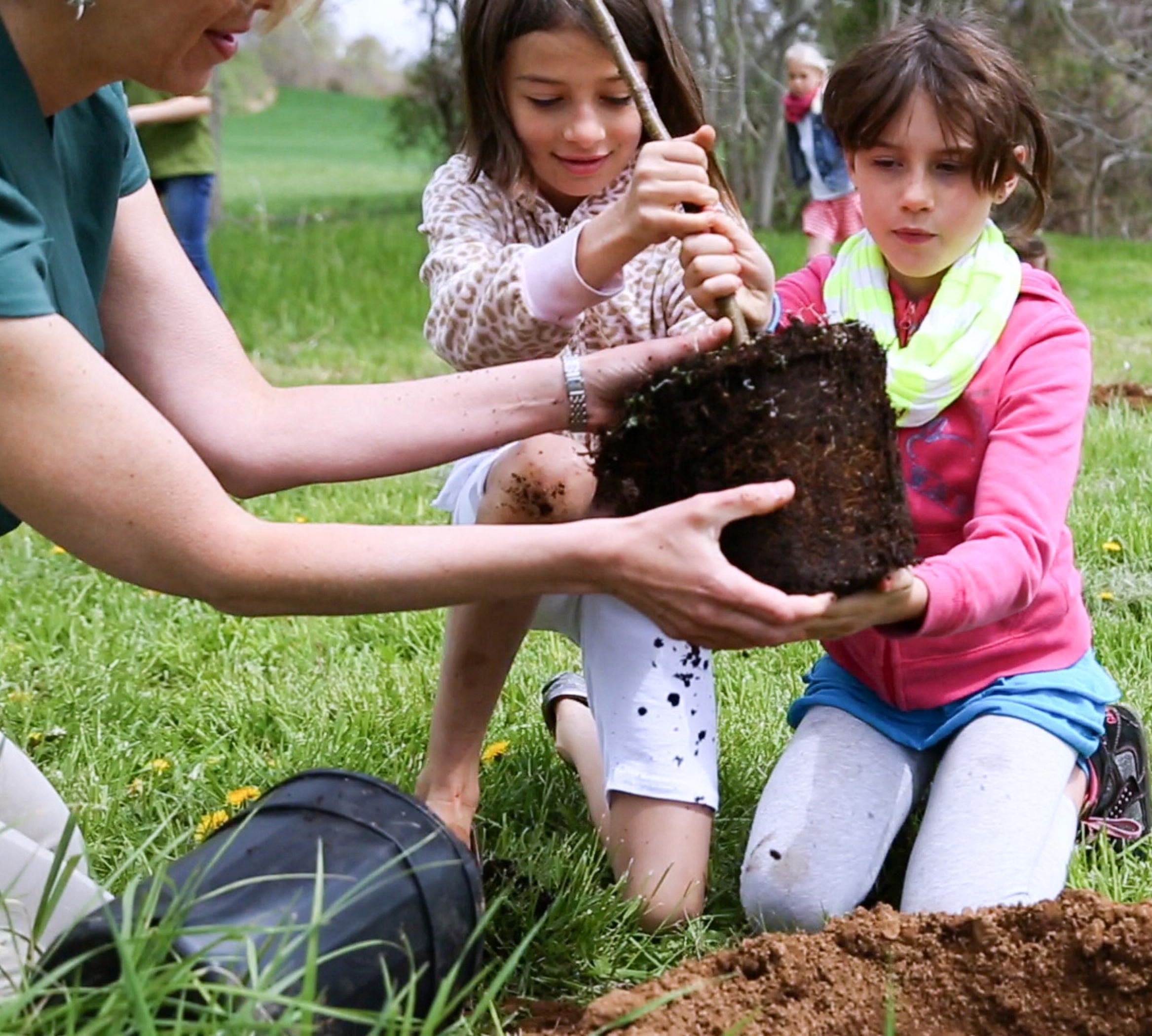 Facing outsize problems like pollution, deforestation and climate change, HBO turned to pint-size activists who are concerned about the state of their world today and taking action to prevent disaster tomorrow.
The six-part series called "Saving My Tomorrow" is devoted to sharing the views of the youngest generation on the environment. The third episode, airing on Wednesday to coincide with Earth Day, focuses on plastic pollution and deforestation while touching on a broader range of topics. It features children and teenagers telling the story from their points of view, speaking to others of their generation.
"I think kids in particular care about what happens to the wildlife in their world. They care about animals, they care about polar bears and sea turtles and monarchs and hippos," says director and producer Amy Schatz. "They can speak very eloquently [about] why each species is important to earth's ecosystems."
HBO has previously created shows for children that grapple with big issues, digging into subjects such as dreams, poetry, music and the meaning of life, Schatz says. The environment was a perfect fit and "deeply relevant."
"Saving My Tomorrow" was created in partnership with the American Museum of Natural History in New York. The first two episodes of the series aired in December as a two-part special that focused on climate change and pollution. Part three will air Wednesday evening on HBO and repeat on Thursday, Saturday and Monday, as well as on HBO2 in the upcoming weeks.
To create the series, the show's makers asked kids to submit video messages to see what was on their minds with regard to the environment. They received roughly 2,000 responses from all over the world, including Australia, Bali, India, Canada and across the U.S.
"We found this treasure trove of young environmentalists in this country and elsewhere. We found kids rescuing sea turtles and cleaning up beaches and planting coral and raising monarchs and starting gardens," Schatz says. Kids described and demonstrated their efforts writing songs and attending rallies, starting clubs and raising money. The children were "worried about pollution and climate change and endangered animals, but...at the same time they're very hopeful," she says.
An 8-year-old named Hippocrates talks about cutting down trees and his worries about the effect on our supply of oxygen; a girl named Maren sings a song titled "This Pretty Planet" while Ben plays the piano; and a group of kids participates in a Plant-for-the-Planet tree-planting event in Seattle, where 9-year-old Abby also sells lemonade to raise money to plant more trees, among several other segments.
The episode features a reading by Alan Cumming about the destruction of Amazon rainforest and the late Pete Seeger singing "My Rainbow Race." Singer Pharrell Williams also makes an appearance. But besides a few adult faces and voices, the show is full of children talking to other children.
"When you hear kids saying basically we have to take [this] into our own hands, the grown-ups and the previous generations have made a mess on this planet, and it's our job to clean it up—there's something refreshingly direct about that," says Schatz.
Episode four, which will premiere in June, focuses on energy use and sustainable solutions. The fifth part will look in particular at endangered animals and preservation of habitat, and the finale is centered on the children who attended the People's Climate March that took place in New York City in September.
"Our children will inherit the planet," Ellen V. Futter, president of the American Museum of Natural History, is quoted as saying in the press release, "so it is only fitting that their thoughts, concerns and inherent love of nature be part of the larger conservation discussion, particularly in light of the increasingly urgent challenges posed by climate change."
Those eager to participate in or initiate action after watching the episode can turn to a list of resources on HBO's website and look at programs at the American Museum of Natural History and local science museums, Schatz says, or start their own local projects.
"It was so inspiring to gather this material. You really have a sense that there's movement afoot," she says. "The kids were not only thinking about the world around them but thinking about the world that they would leave behind."