Upcoming Comic 'Savior' Stars Corporate Fascist Megachurch Messiah
In Savior, the upcoming comic from writer Ales Kot and artist Robert Sammelin, the messiah is back, this time not as an emissary to the poor and outcast, but as a pawn of the powerful.
Starring a young man with godlike powers, the titular Savior has spent his whole life in a cultic bubble, nurtured by a hybrid secret society and megacorporation that hopes to use its superpowered icon to shape the future according to its whims. A creation of the prolific Kot (he's also making forays into prose, with a newly released short story), Savior looks likely to combine the same character-driven storytelling and politically charged hyperreality as his previous creations, like Days of Hate and The New World, each set in different visions of a war-torn future United States, where characters must find their own way under the heel of totalitarianism in all its diverse forms―white supremacy, media propaganda, the prison industrial complex and more. Kot describes Savior as a "sassy spiel."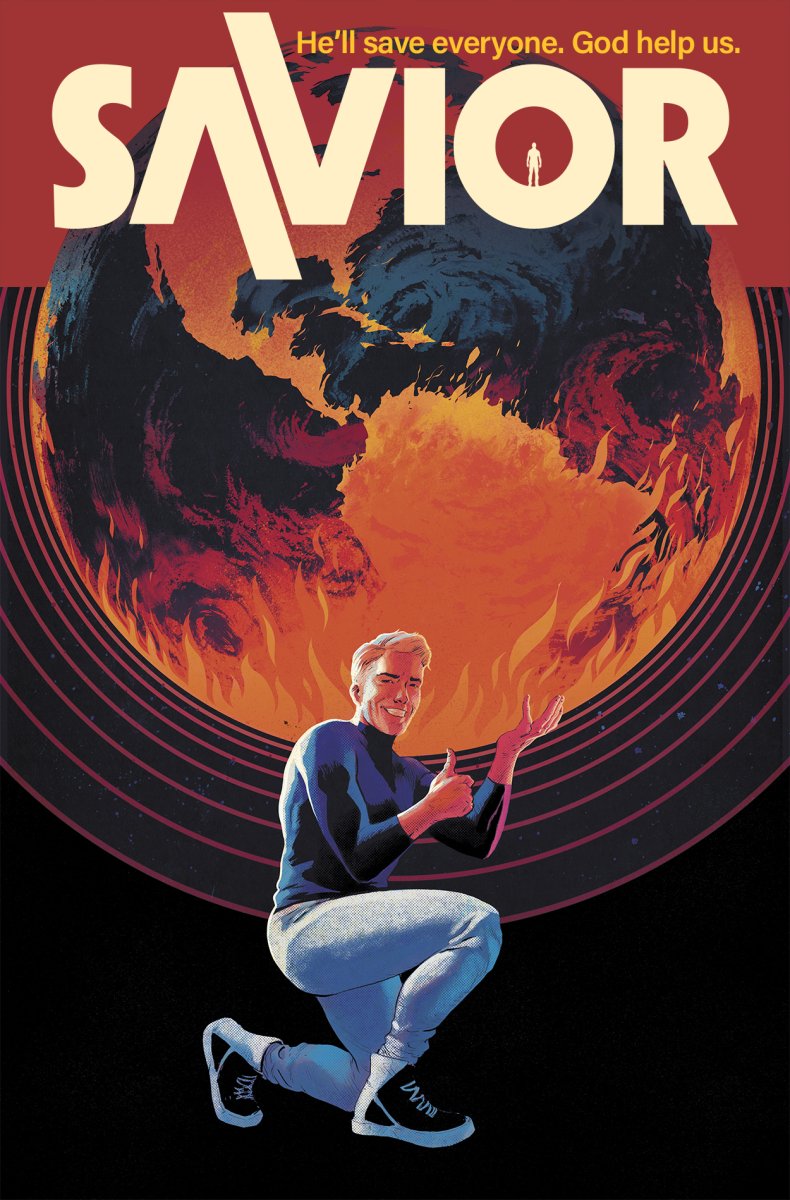 Savior isn't expected to drop until 2020. Combining two powerhouse talents, it will be one of the first releases from new comics publisher Artists Writers & Artisans, which has pooled millions from venture capital and a Rupert Murdoch scion in an effort to build a new, hybrid business model for comics. Striking a middle road between DC and Marvel, which maintain sole ownership over stories and characters, and the creator-owned comics of Image, AWA hopes to expand creator-steered comics into other media properties, while offering its artists a 20 percent stake in its licensing deals.
Savior stars Ygnatius Thomas Saviour, but it's only when abbreviating his name to YT, or Whitey Savior, that Kotes' true intentions for the character begin to reveal themselves. Like many Americans, YT is a product of multiple immigrant stories―an American-French father, German-Polish mother―which have been flattened into a white American identity so dominant its politics are often not even recognized as based in identity, but instead treated as the cultural and social default.
YT's origin story combines distinctly Nazi-flavored fascism―his parents flee to South America after World War II―with American megachurch evangelicalism, though Kot doesn't see the two being at odds. "I don't see much of a difference between Jerry Falwell, Betsy Devos, Hermann Göring, and so on," Kot told Newsweek, describing how the Savior's handlers combine religion, corporate PR, and cultish bandwagoning, all laundered to the public under a thick layer of social media and marketing smarm.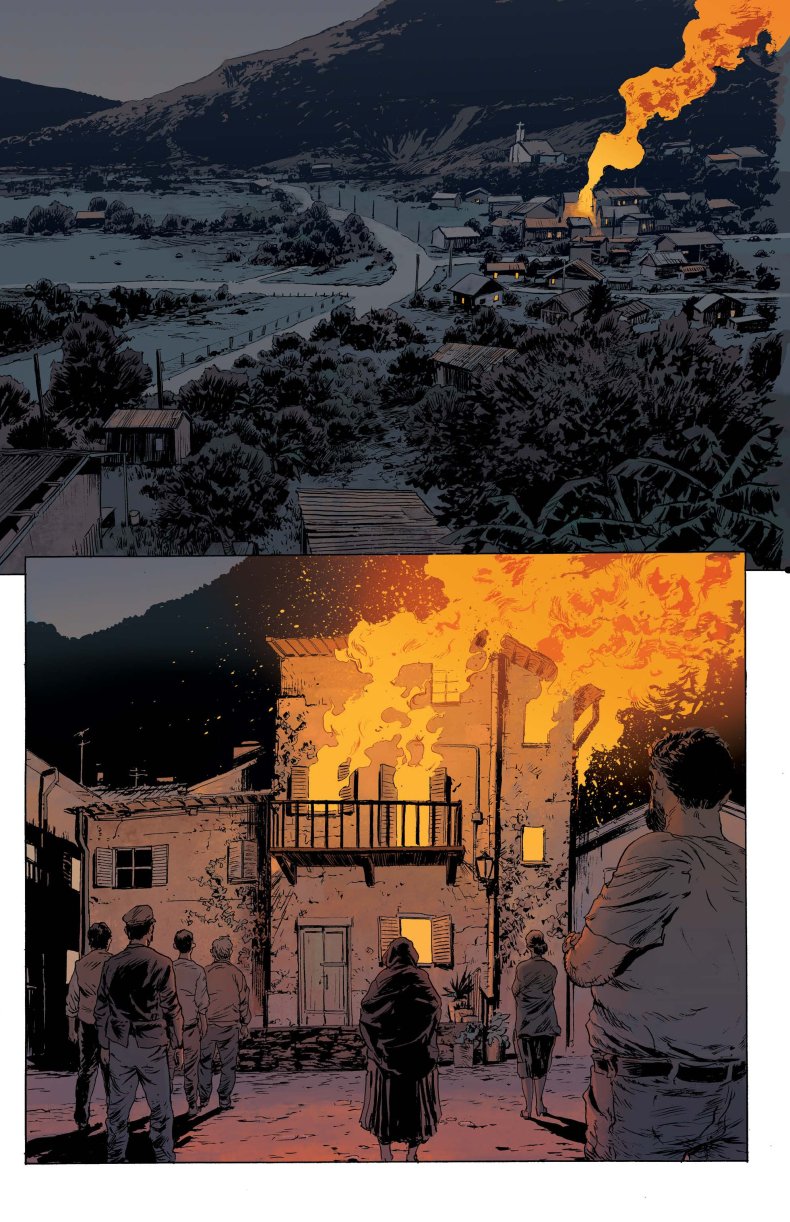 While Sammelin has done art for comics, he's also an illustrator and concept artist, who has shaped the look of the Battlefield series as a Senior Concept Artist at developer DICE. His wide-ranging portfolio also includes work for movie poster maker Mondo, including posters for Shaun of the Dead and Texas Chainsaw Massacre―a movie whose discombobulating combination of gore horror and nearly-comedic mania Kot cited as an inspiration for Savior.
"Robert can draw anything and make you feel it," Kot explained. "His art feels at times almost photorealistic without ever looking stilted or unimaginative. There's so much love and fluidity to his line, and his sense of scale gets me excited, because he's able to draw just about anything and draw you in. He's an artist whose every step works towards full immersion."
With a corporate-friendly Messiah brought before the masses, events soon spiral out of control in Savior, to both comedic and horrific effect. "Savior gets really slapstick-y with some of the heaviness involved," Kot said. "But it's a comedy, the way The Texas Chainsaw Massacre is a comedy, you know? I'm not really interested in espousing ideology. I'm invested in watching ideologies and characters crumble, change, accelerate."