Say Cheese, It's National Selfie Day 2020!
It's National Selfie Day! Get your filters ready, and prep that pout.
Yep, June 21 is a day dedicated to snapping photos of your own beautiful face, and it's all about you. Unless, of course, you do choose to spend the day with your parents or perhaps other family and friends. Then, you've got an even better excuse to pull everyone into a cozy, group photo.
So how can you celebrate National Selfie Day?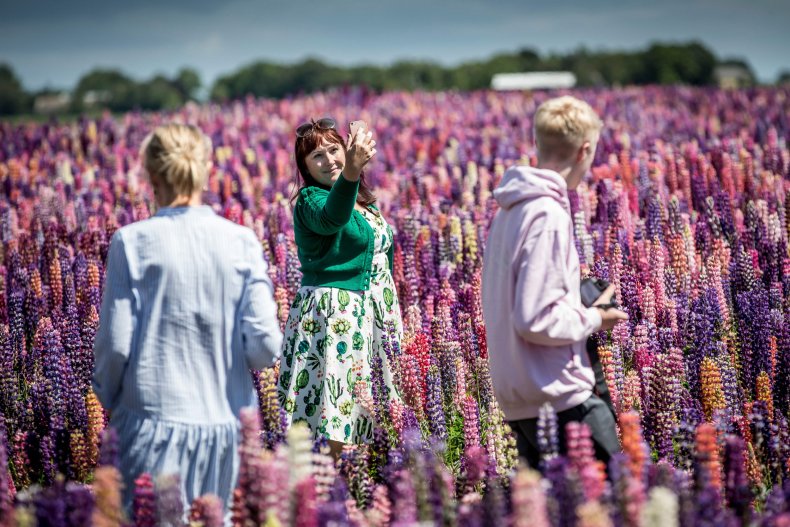 The obvious way is to take a selfie or two, whether or not you choose to share them. You can do this by embracing the various types of selfies: mirror selfie, gym selfie, bar bathroom selfie, Mac photobooth selfie, selfie stick selfie...you get the point. The national holiday is all about recognizing the fact that taking photos of ourselves has become such a humanistic experience that it's worth recognizing. The word "selfie" has even found its way into the dictionary: it's truly a part of our culture.
Want to take the best selfie of all time? Here are some tips for how to frame your face, hold your phone and more to capture your incredible features. With these tips, you'll be looking like a Kardashian online in no time.
Hold your phone slightly above you, or off to the side. Adjusting where you hold your camera emphasizes different angles of your face. If you hold it below your face, or directly in front, there's a chance you're catching unflattering angles.
Find your best lighting. Natural lighting is always the way to go when taking a photo, but there are artificial ways to produce this too, like with a selfie-inspired phone case. Blogger Michelle Phan explained this concept to Allure. "Having nice, natural sunlight streaming in will make for a good selfie. Another thing I do is take a piece of white paper and hold it underneath my chin, which creates a natural bounce of light, illuminates the face, and also reduces the double-chin effect."
Be yourself. The idea of taking a selfie is to document who you are. Posting things about yourself on the internet can be intimidating. We've all fallen into the Instagram trap of influencers, and comparing ourselves to the people we see online. But remember you're taking a selfie to show off YOU, not to become a copy of the others who grace your feed. Embrace your individuality for a selfie that looks and feels like you.