S.C., Tenn. Reps Admit No Transgender Athletes Compete in Their States, Despite Proposed Bans
Local lawmakers can't cite examples of transgender girls competing in their states despite proposing legislation to ban them from school sports teams.
Legislators in more than half the states are debating bills that limit transgender people's access to sports and medical care.
At least 35 of the proposed bills bar transgender students from playing on sports teams that correspond with their gender identity, while another 25 of the proposed bills prohibit gender-affirming medical care, according to The Hill.
Although many states have proposed legislation, only Idaho passed a bill banning transgender students from participating in school sports in 2020.
Republican State Representative Ashley Trantham of South Carolina told the Associated Press that she doesn't know of any transgender athletes competing in the state. Although the state representative previously said "the next generation of female athletes in South Carolina may not have a chance to excel," during a recent hearing.
Tennessee House Speaker Cameron Sexton also shared that he didn't know of any transgender students currently participating in middle or high school sports. He told the AP, however, that the proposed bill was a "proactive" measure.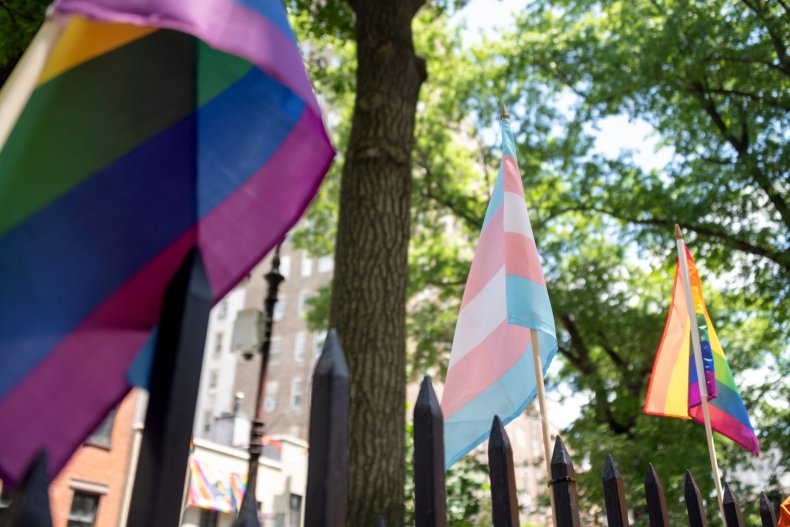 For more reporting from the Associated Press, see below.
Others in places like Mississippi and Montana pointed to a pair of runners in Connecticut. Between 2017 and 2019, transgender sprinters Terry Miller and Andraya Yearwood combined to win 15 championship races, prompting a lawsuit.
Supporters of transgender rights say the Connecticut case gets so much attention from conservatives because it's the only example of its kind.
"It's their Exhibit A, and there's no Exhibit B -- absolutely none," said Shannon Minter, legal director of the National Center for Lesbian Rights and a prominent trans-rights attorney.
The multiple sports bills, he says, address a threat that doesn't exist.
There's no authoritative count of how many trans athletes have competed recently in high school or college sports. Neither the NCAA nor most state high school athletic associations collect that data; in the states that do collect it, the numbers are minimal: No more than five students currently in Kansas, nine in Ohio over five years.
Transgender adults make up a small portion of the U.S. population, about 1.3 million as of 2016, according to the Williams Institute, a think tank at the UCLA School of Law that specializes in research on LGBTQ issues.
The two dozen bills making their way through state legislatures this year could be devastating for transgender teens who usually get little attention as they compete.
In Utah, a 12-year-old transgender girl cried when she heard about the proposal, which would separate her from her friends. She's far from the tallest girl on her club team, and has worked hard to improve her times but is not a dominant swimmer in her age group, her coach said.
"Other than body parts I've been a girl my whole life," she said.
The girl and her family spoke with the AP on the condition of anonymity to avoid outing her publicly.
Those who object to the growing visibility and rights for transgender people, though, argue new laws are needed to keep the playing field fair for cisgender girls.
"When the law does not recognize differences between men and women, we've seen that women lose," said Christiana Holcomb, an attorney for the Alliance Defending Freedom, which filed the Connecticut lawsuit on behalf of four cisgender girls.