Scaled-Down RNC Moved Back to Charlotte After Trump Cancels Florida Event
Officials confirmed that a "scaled-down" version of the 2020 Republican National Convention will take place at its original site of Charlotte, North Carolina, one day after President Donald Trump announced the convention planned in Jacksonville, Florida was cancelled.
Trump is not expected to be present at the Charlotte event and will likely appear virtually instead. Most programming during the four-day convention, which begins on August 24, will be virtual. However, hundreds of delegates will physically take part in some parts of the convention, including the formal nominations for president and vice president.
"At the RNC's request we have been preparing and planning for a scaled-down RNC event," tweeted Charlotte Mayor Vi Lyles, a Democrat. "We have committed to hosting a scaled down event and that is what we are going to do."
"The city does not intend to and will not incur any costs in support of the convention beyond the reduced budget, which was approved by the Department of Justice," she added.
The convention had originally been scheduled to take place Charlotte before key portions were moved to Jacksonville last month because North Carolina officials refused to allow a full-scale event amid the COVID-19 pandemic.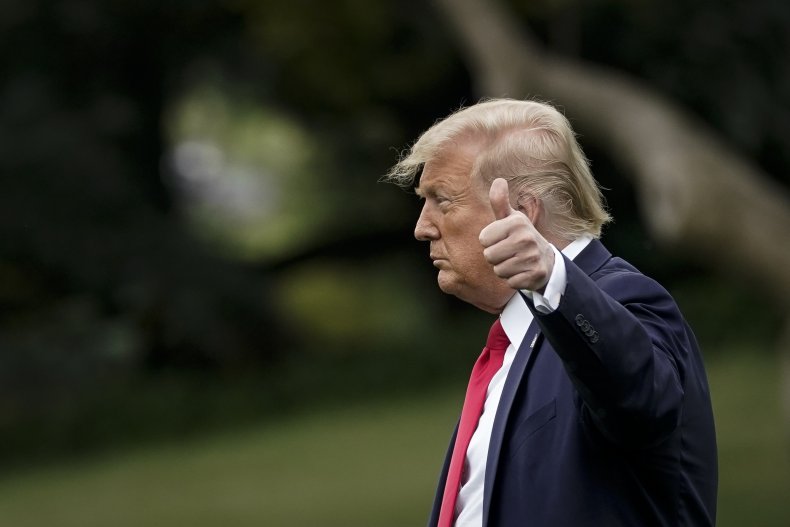 On Thursday, Trump announced that the relocated event was called off due to cases of the virus in Florida surging out of control.
"The timing for this event is not right. It's just not right with what's happened recently, the flare-up in Florida, to have a big convention," Trump told reporters. "We're going to do some other things with telerallies and online the week that we're discussing which will be really good."
"I'll still do a convention speech in a different form, but we won't do a big crowded convention per se," he added. "It's just not the right time for that."
Newsweek reached out to the Republican National Convention for comment.
Democrats are also planning a scaled-down and largely virtual convention. A physical event is still slated to take place in Milwaukee, Wisconsin from August 17-20, but delegates will not be in attendance and will instead cast votes remotely.
The altered Democratic convention plans were announced after officials initially moved it to a smaller venue and postponed the event from July to August.
"We announced this months ago because the science was very clear that we could not safely put on a convention with those thousands of people in the arena," Democratic National Committee chair Tom Perez said during a Friday interview on SiriusXM's The Joe Madison Show.
However, former Vice President Joe Biden is still expected to accept the nomination in-person at the "made-for-TV event."
"We are anchored in Milwaukee and we will have exciting programming in Milwaukee," Perez said. "The vice president will accept the nomination from Milwaukee."