What's Next for the Supreme Court After Justice Scalia's Death?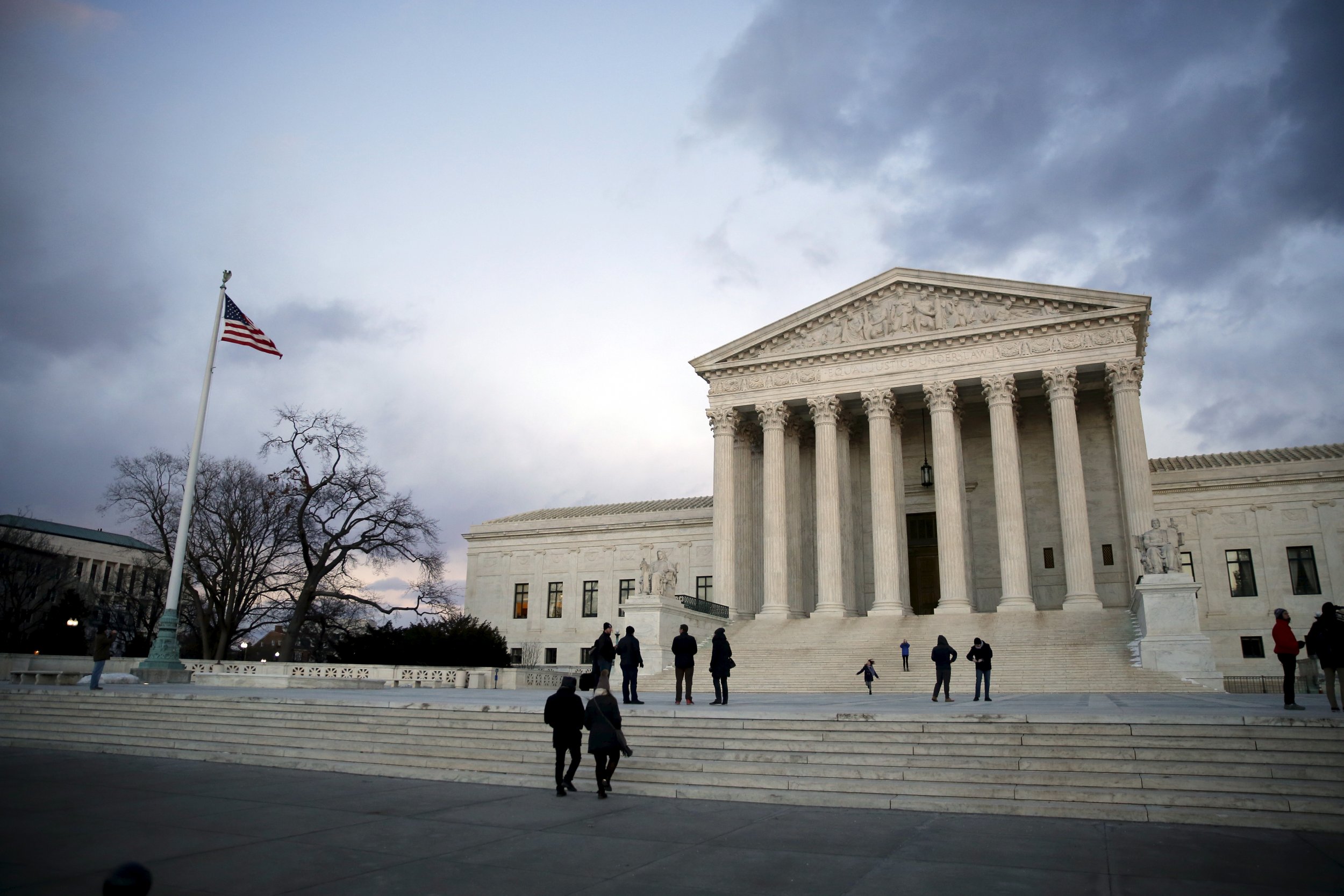 The unexpected death of Justice Antonin Scalia on Saturday, in the midst of contentious presidential primaries, now puts the nation's highest court at the center of this year's election—and what happens in the coming weeks promises to be ugly, bitter and the outcome is really anyone's guess.
While Washington has long anticipated a Supreme Court retirement in the near future, attention has focused on liberal justice Ruth Bader Ginsburg or swing vote Anthony Kennedy, not Scalia, the 79-year-old conservative firebrand who was appointed by Ronald Reagan in 1986. The most eloquent writer on the court, Scalia was a conservative icon, even if he authored a relatively small number of groundbreaking majority opinions. When asked about his accomplishments when his 25th anniversary on the court came up in 1992, Scalia said of them: "Damn few."
But a generation of legal scholars, activists and politicians have looked to Scalia as a beacon of unwavering conservatism. When George W. Bush was asked in 2000 what kind of justices he'd like to appoint to the court, he cited Scalia, not the two nominees his father had appointed.
President Barack Obama took to the microphones within hours of Scalia's death to announce that he would put forth a nominee to fill the slot, dubbing him a "brilliant legal mind… and one of the most consequential justices and legal thinkers" to sit on the court. "I plan to fulfill my constitutional obligations," said Obama—a former constitutional law professor at the University of Chicago. He urged the Senate, without naming the body specifically, to do the same.
But Republican presidential candidates have already begun to signal their desire not to consider any Obama nominee. The Senate must confirm any nominee the president makes, but already the body's majority leader, Mitch McConnell, has called for letting the next president decide as has Sen. Ted Cruz.
Related: Top Republicans Call for Delay on Supreme Court Nominee
The White House will no doubt try to find Republicans who could join with the Senate's 47 Democrats to support a nominee—but that won't be easy. Only two of the nine Senate Republicans who voted for the confirmation of Sonia Sotomayor in 2009, Lamar Alexander of Tennessee and Lindsey Graham of South Carolina, are still in the Senate, and they will be under enormous pressure from their party not to confirm an Obama appointee. By the time Obama nominated Elena Kagan for the court in 2010, only one Republican who remains in the Senate supported her elevation, and that was Graham. On Saturday night, he suggested longtime GOP Senator Orrin Hatch of Utah as a consensus nominee.
All of this leaves Obama with an interesting bit of game theory to contend with. Should he nominate a young, intellectually dazzling liberal with a groundbreaking ethnic pedigree as he would if this were the second year of his presidency, with a Democratic majority in the Senate? Such a nominee would be likely to fail now, but it might galvanize Democrats for the election. Conversely, if he nominates, say, an older moderate Republican who might pass, would that be a smart play? Finally, it's been decades since a president has chosen a sitting member of the Senate for the Court. Could senatorial courtesy grease the nominating process?
All of this will bring renewed attention on Charles Grassley, the chair of the Senate Judiciary Committee. The Iowa Octogenarian is known as crotchety and cantankerous, and how he handles any potential hearings is to be incendiary.
One of the ironies of Scalia's death is the difference between his nomination in 1986 and now. Back then he was confirmed unanimously as senators of both parties cheered the first Italian-American justice. Democrats were focusing their opposition on William Rehnquist, who then-president Reagan had nominated to be chief justice at the same time he picked Scalia. Now, the verdict on his successor will be anything but unanimous.