'Scam': GOP Rep Blasts Trump Campaign Fundraising Emails as a 'Big Grift'
Republican Representative Adam Kinzinger called out President Donald Trump's campaign fundraiser emails on Wednesday.
"Where I feel really bad is just the people that are, you know, struggling during the pandemic are giving President Trump's campaign money for this recount because they believe him, said Kinzinger during an interview with CNN's New Day.
"And it's just a scam it's a big grift," Kinzinger added. "Hard-working taxpayers are giving their money to this because they are convinced because the president's telling them that they can win."
The Trump campaign sent out over 500 emails since the presidential election on November 3. More than 400 of those emails contained fundraising solicitations.
A large number of the emails focused on unsubstantiated claims of voter fraud in the presidential election although most of the lawsuits filed from Trump's campaign turned out unsuccessful in proving any voting irregularities contributed to President-elect Joe Biden's win.
"This may be the most important email I ever send you," said one fundraising email, sent on December 3. "I want to provide an update on our ongoing efforts to expose the tremendous voting irregularities that took place during the ridiculously long November 3rd Election."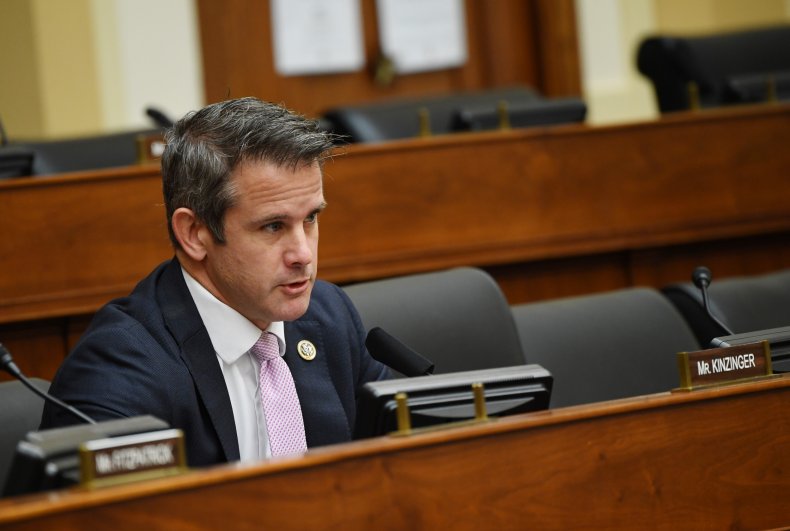 "As President, I have no higher duty than to defend the laws of the Constitution of the United States. That is why I am determined to protect our Election system– which is under attack– but I cannot do it alone," the email continued. "I need YOUR HELP."
The email went on to ask for a $5 contribution to "fight for the integrity of our election" but also listed ways for recipients to donate larger amounts of money, before claiming: "Bottom line, we are going to defend the honesty of the vote, ensuring every LEGAL ballot is COUNTED, and that NO ILLEGAL ballot is counted."
Other fundraising emails sent by the president follow a similar format. More recent emails have also claimed donations would "save the Senate from the radical left" ahead of Georgia's Senate runoff elections.
However, Vox reported that these emails were misleading. A close read of the emails' fine print reportedly revealed the donations largely contribute to paying down campaign debt and funding Trump's post-presidency operations.
The approach, nonetheless, has been successful. The Trump campaign and the Republican National Committee (RNC) announced on December 3 that they raised over $200 million since Election Day.
"These tremendous fundraising numbers show President Trump remains the leader and source of energy for the Republican Party, and that his supporters are dedicated to fighting for the rightful, legal outcome of the 2020 general election," campaign manager Bill Stepien said in a statement.
Newsweek reached out to Kinzinger's office, the White House and the Trump campaign but didn't hear back in time for publication.