A 'Scandal' and 'How To Get Away With Murder' Crossover Is Coming To Shondaland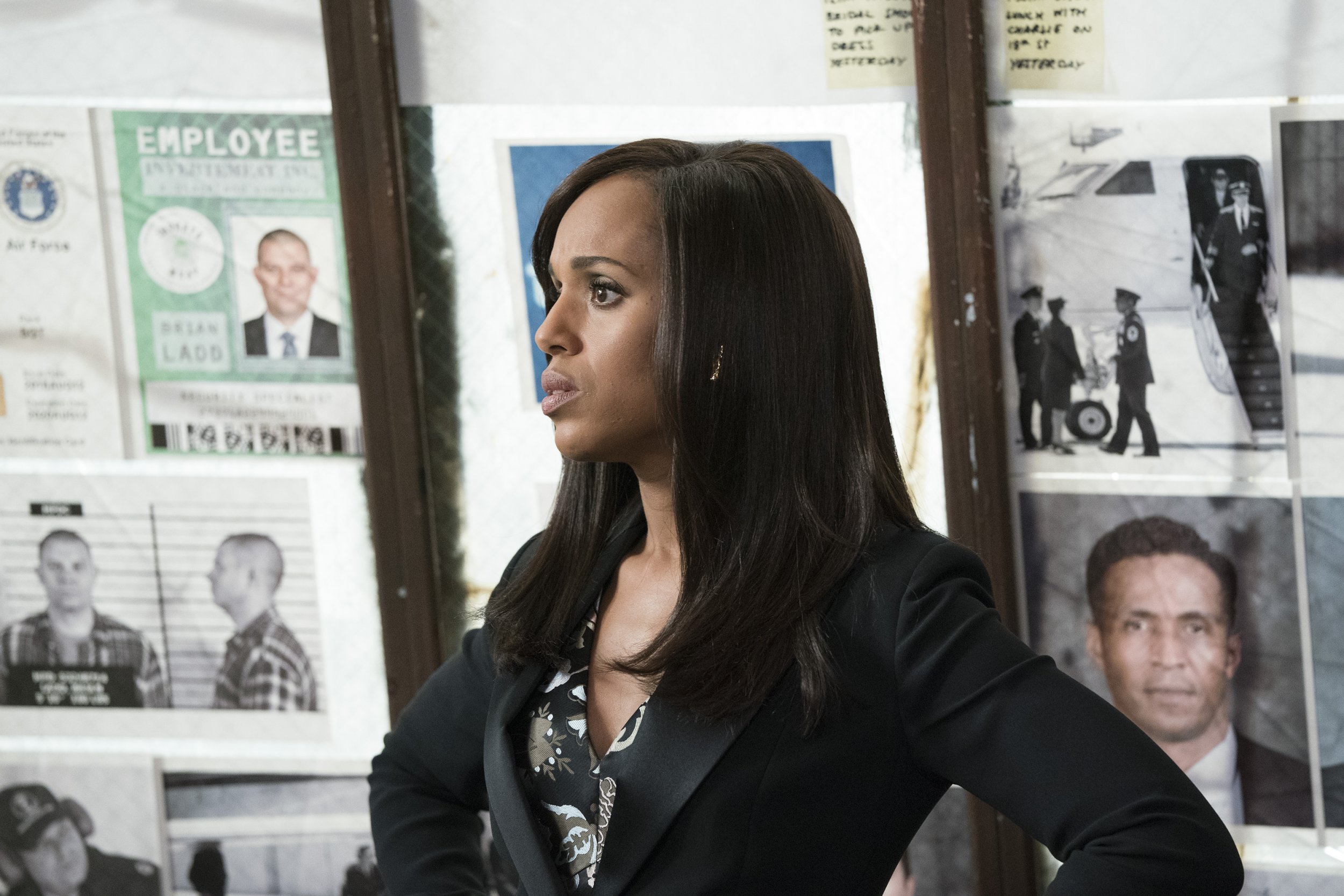 Forget about the Avengers: the real dream team assembling is Olivia Pope and Annalise Keating. A Scandal and How To Get Away With Murder crossover is officially coming to ABC, Newsweek confirmed on Thursday.
ABC announced a special #TGIT (Thank God It's Thursday) event: Two crossover episodes for the Shonda Rhimes-created hits, Scandal and HTGAWM, one for each show. The Scandal edition was written by Raamla Mohamed and directed by one of the show's stars, Tony Goldwyn; the HTGAWM crossover was written by Morenike Balogun & Sarah L. Thompson and directed by Zetna Fuentes.
On Wednesday, actresses Kerry Washington and Viola Davis dropped heavy hints about the specials. Washington—the 40-year-old-star of Rhimes' hit ABC drama, Scandal—posted an Instagram photo of herself on the set of HTGAWM.
"Hey Ms @violadavis check it out," Washington wrote in the caption. "This spot look familiar?! Where are you?" It seems Olivia Pope found a reason to stop by during Professor Keating's office hours. (Though doesn't she already know how to get away with murder?)
Meanwhile, the Oscar-winning HTGAWM star responded with a photo on her Instagram, leaning on the president's desk on the Scandal set.
Then, head honcho Rhimes chimed in, confirming the crossover with her Instagram photo: a close-up of a script featuring a scene between Annalise and Olivia.
"‪People. It's happening," Rhimes wrote in the caption. "@petenowalk, you ready for this? #TGITCrossover #HowtoGetAwaywithScandal‬."
This will be the first time the two actresses guest star on each other's shows. However, it's not the first Shondaland crossover. Private Practice, Rhimes' Grey's Anatomy spin-off, had several.
It was now or never for Scandal, which is wrapping up its seventh and final season this year. HTGAWM is in its fourth season.
There is no airdate for the crossover episodes as yet. The Shondaland #TGIT lineup returns with new episodes on January 18.