Olivia Pope's Best Looks in 'Scandal' History, According to ABC Show Costume Designer Lyn Paolo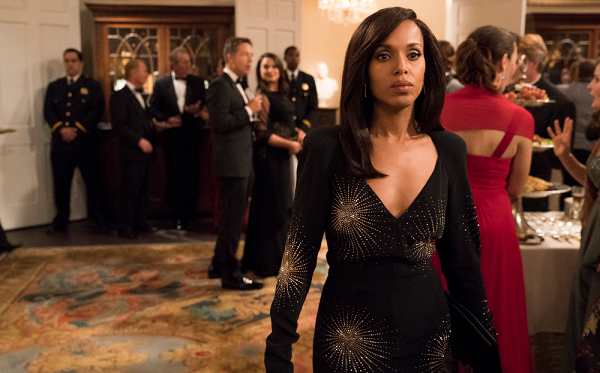 Dozens of political shows have depicted powerful women on Capitol Hill, but none included a wardrobe as fashion forward as that of Olivia Pope on ABC's Scandal. Her signature look—a sharp pantsuit, Movado watch, chic coat and Prada bag—was, in a word, perfect. It even inspired a line of clothing at The Limited.
Olivia is the joint creation of show creator Shonda Rhimes and actress Kerry Washington, but don't underestimate the contributions of costume designer Lyn Paolo and her creative team. It was their job to articulate the character's particular blend of power and grace, without tipping to far in either direction. "It is an interesting thing in America—more than maybe than in Europe—that people in power dress very conservatively," Paolo told Newsweek. "And how do you make a TV show look real and reflect that, yet still make fashion choices more interesting to the audience, without stepping over the line?
"Although Olivia does wear high fashion it is still conservative high fashion," she went on. "It's a dance between the two worlds—you have to tell the story of what it's really like in D.C., but also push it a little further—like with Olivia's leather gloves or capes."
The costume designer said that, from the start, Pope's clothing was meant to reflect a woman who didn't let the seriousness of the job get in the way of her femininity. It was a tactic Paolo had employed before, on the NBC drama West Wing, for the character of C.J. Cregg, the White House press secretary played by Allison Janney. Paolo believes that's why Rhimes invited her to style Pope.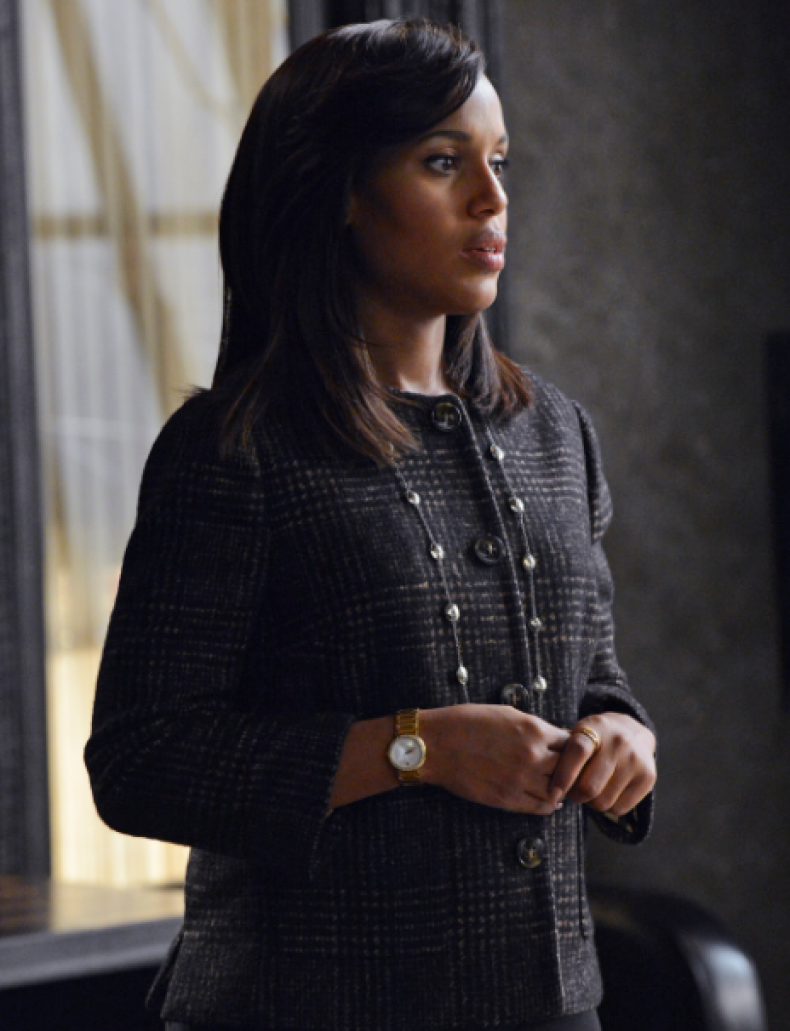 Paolo and her team of 10 pull clothes and schedule fittings for the cast as they receive the scripts, which are handed out, by Rhimes, on an episode-by-episode basis, leaving them just eight days to prep the ensemble between episodes. But with Washington, it's a collaboration.
"I only knew Kerry's work from the film Last King of Scotland," said Paolo of the actress before the Scandal pilot was shot. "I loved her in that movie, and when we met, the two of us just clicked. She showed up with some tear sheets from magazines and they were exactly the same images that I had pulled. The only thing that we really discussed was if she is a pants girl or a skirt girl, and Kerry said 'I strongly feel she's in pants.' And I went, 'Okay then, I strongly feel that's what we're gonna do!'"
Of Pope's overall style, Paolo said that it mostly had to do with a woman who, out of necessity, kept things simple. "In our minds—and I think Kerry would agree with this—we always felt like Olivia didn't have a lot of time to shop. She probably had someone who did most of her shopping for her, or she worked with somebody at [the department store] Bergdorf Goodman's; they would pull for her and send [clothes] over. "
Color was one way to be adventurous, like that blush pink Ferragamo coat worn in Season 1, and accessorize with a stark white Prada bag (a choice based on Washington's love of Paolo's own purse during their first fitting). Though not trendy, Pope did embrace a few trends, like coats with three-quarter-length sleeves, houndstooth prints and those long, subtle Epilation necklaces. But for the most part, said Paolo, Pope's wardrobe "was all about function. She was in pants unless it was something special, some event. Her basic outfits are more like a uniform to her."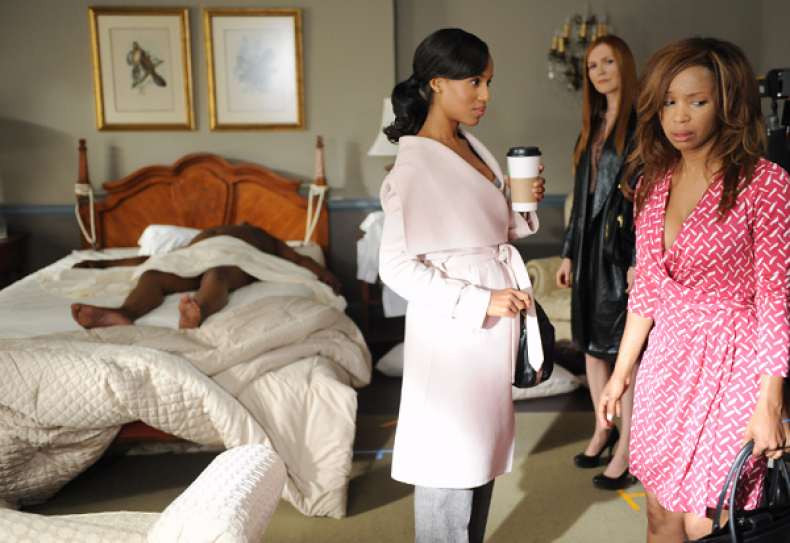 Pope was spotted in dresses during high-profile functions, like the White House State Dinner or the president's birthday party. One dress in particular, a Jean Fares gown worn in Season 2—in the episode when Fitz is nearly assassinated—is one of Paolo's favorite looks: "People still want Fitz to see Olivia in that gown. That's always been a sweet moment because the gown was literally almost in shreds when we found it, and we remade it. The people from Jean Fares were great in helping us out. There was so much work that went into that gown, into that moment, and it was a bit nerve wracking because we just didn't know if it was gonna work. We had backup gowns. And then it all sort of came together."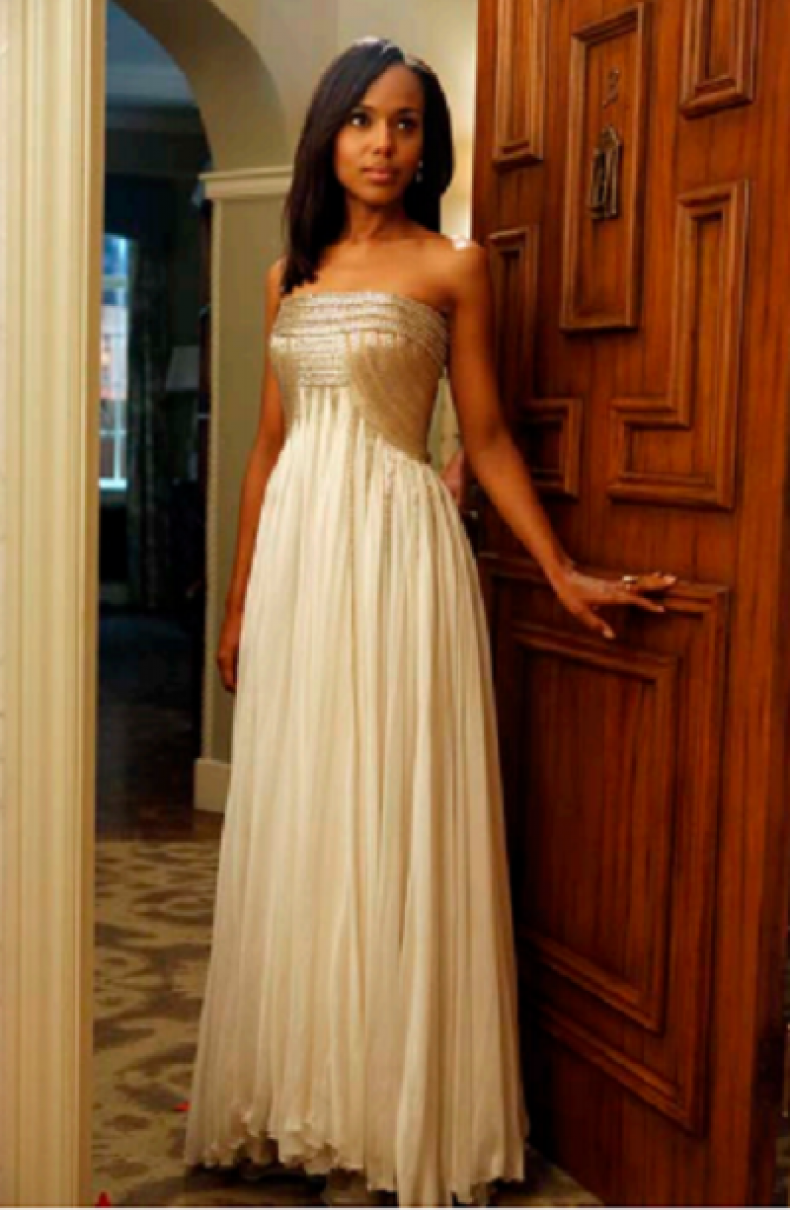 If she had to pick one favorite Pope staple, though, it was the many pairs of long or short leather gloves. How did what has become a long-running joke in the writer's room (according to Paolo) turn into a regular thing?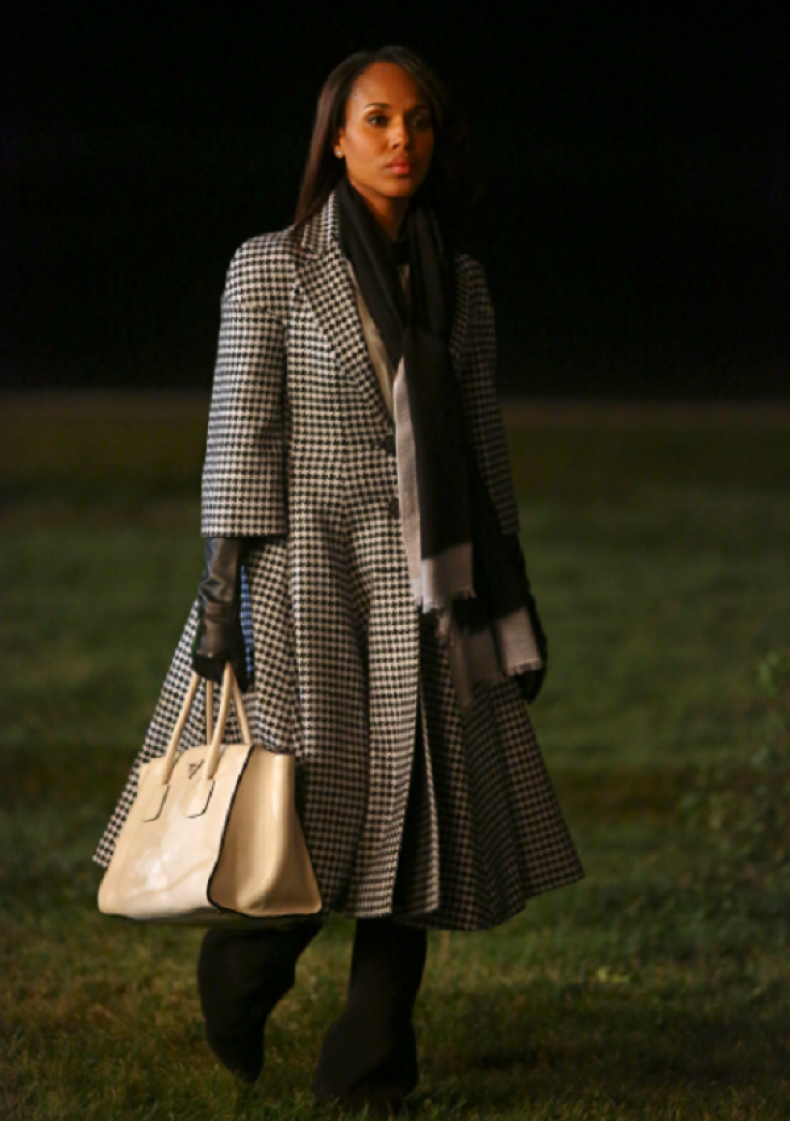 "About four years ago the three-quarter sleeve length coats were in fashion again. We had one with a belt and [Kerry and I] were chatting about a scene where Olivia had to run down a hallway to see Fitz. We both said, 'You know, it feels a bit naked. It doesn't feel Olivia Pope worthy.' So we threw in some gloves. Now," added Paolo, "the writers will sometimes [write] in scripts that Olivia is wearing a cape and some of those gloves."
Season 7 marks the end of Scandal, and after the final episode, Olivia Pope's wardrobe will be shipped off to the Disney vault. "It's bittersweet," said Paolo. "I'm really sad it's almost over. But it's been a joy—every fitting with Kerry now is a lovely microcosm of seven seasons of joy."