Scaramucci Claims There Is A Plot Inside the White House To Oust Trump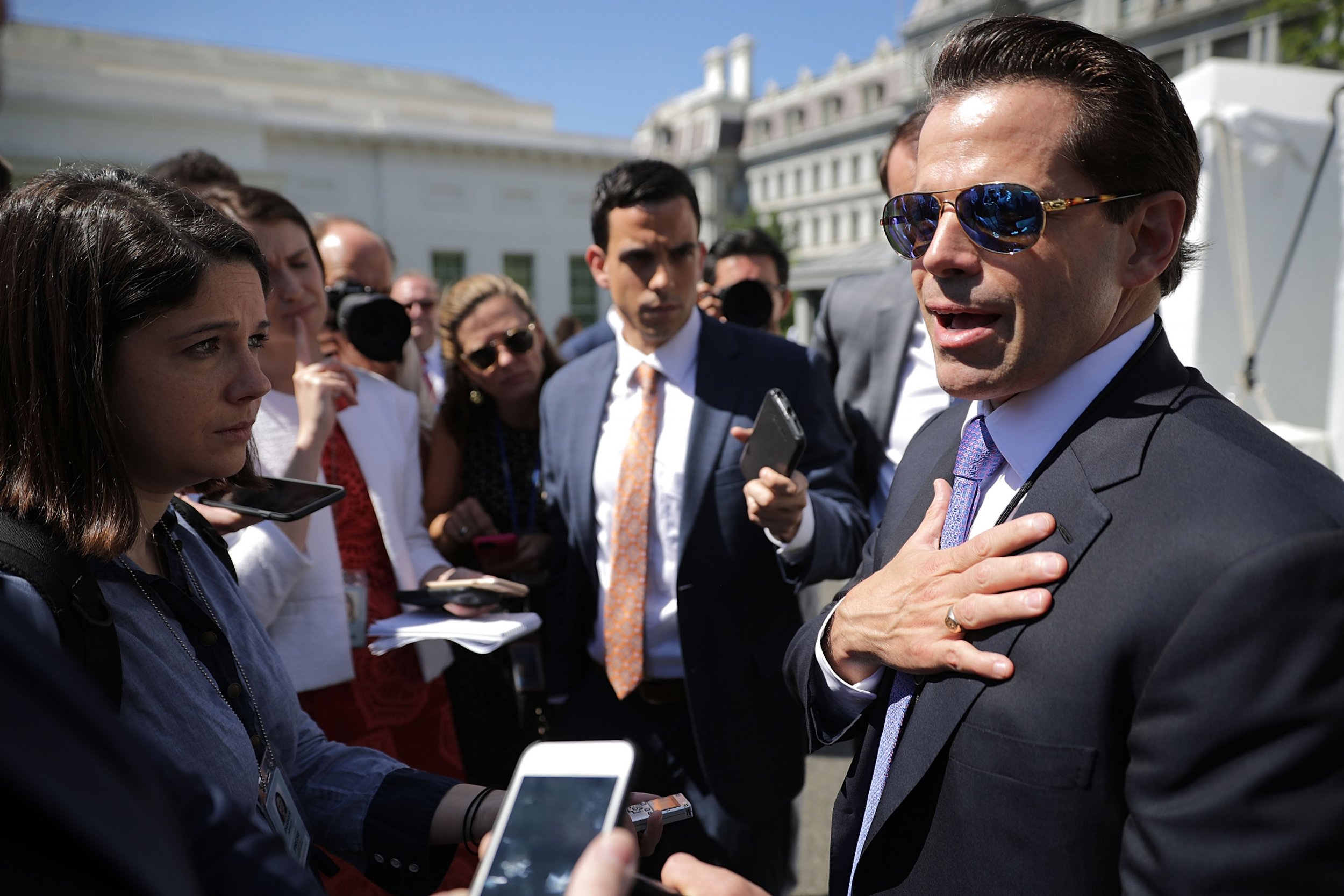 Staff inside the White House are plotting to get rid of President Donald Trump, according to former communications director Anthony Scaramucci.
Scaramucci, whose turn on the communications team lasted for less than two weeks, said in an interview with ABC News' This Week the president needed to get "more loyalists in" to protect his position.
"What happens in Washington... is the president is not a representative of the political establishment class, so for whatever reason the people have made a decision that they want to eject him," Scaramucci said in the ABC News interview on Sunday.
"I think there are elements inside of Washington, also inclusive in the White House, that are not necessarily abetting the president's interests or his agenda," he added.
The former communications director also addressed the expletive-laden tirade in which he referred to then-Chief of Staff Reince Priebus as a "f**king paranoid schizophrenic, a paranoiac," and hit out at Steve Bannon, stating "I'm not Steve Bannon. I'm not trying to suck my own c**k. I'm not trying to build my own brand" on the president's coattails," he added. "I'm here to serve the country."
Scaramucci insisted he was unaware the interview was being recorded and hit out at The New Yorker journalist Ryan Lizza after the interview was published, taking to Twitter to describe Lizza as the "Linda Tripp of 2017" and insisting "He absolutely taped the call without my permission," adding #lowlife.
"Well, obviously, I wish they would give me a bar of soap and tell me to go wash my mouth out in the bathroom and move on," Scaramucci said during the ABC interview.
"It was going to be very hard for me to stay in the job, given the fact the Gen. Kelly took over and so I respect Gen. Kelly," he added.