Anthony Scaramucci Says Donald Trump Has 'Systematically' Broken Law, Compares Old Boss to Night King
Anthony Scaramucci has accused his old boss President Donald Trump of "systematically" breaking the law as the impeachment inquiry enters its public phase.
The president's former communications director told CNN host Anderson Cooper on Monday that he believed some Republicans would come forward to say "enough is enough" and vote for Trump's impeachment as more information from the inquiry comes to light.
Scaramucci also compared the current political climate with the era of McCarthyism, and again drew a parallel between Donald Trump and the Night King character from the hit fantasy TV series Game of Thrones.
Speaking to Cooper about Trump and impeachment on CNN, Scaramucci said: "He's broken the law systematically, and he's using the forces of his communications skills to discredit people like you and me, and to reinforce his people."
He later added: "There's got to be one or two elected officials that are Republicans that were with him the way, frankly, I was with him, to say: 'Wait a minute, This is too much for me. I can't take this anymore.'"
In an appearance on CNN yesterday, the ex-communications chief made a similar call to arms, warning that there would be a "crisis" in American democracy were Republicans not to oust Trump, should he face an impeachment trial in front of the senate.
But in a new twist in his interview with Cooper last night, Scaramucci compared Republicans faced with the potential impeachment of Trump and Dwight Eisenhower's failure to slap down Joseph McCarthy as he campaigned for "communists" to be struck from public life.
"In the bubble of McCarthy, Dwight Eisenhower failed to make a speech to denunciate McCarthy based on the criticisms that he was giving to his old boss George Marshall," Scaramucci told CNN.
"He went up to Wisconsin. He had the speech. He was ready to make the speech, and he folded the speech due to political expediency.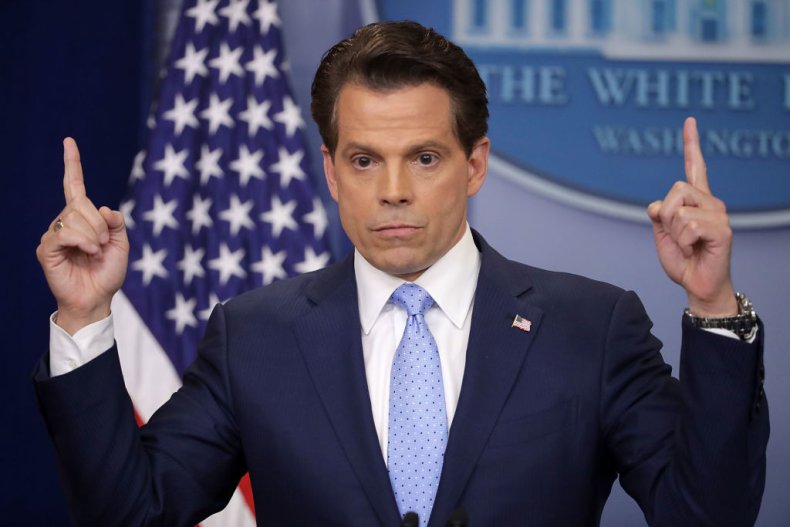 "Eisenhower said later on... that this was one of the biggest mistakes of his political career, that he couldn't stand up to McCarthy. He was fearful of McCarthy in his own state. That's what these Republicans are like right now."
The former Trump official's suggestion that Republicans should feel pressure to impeach the president does not match up with recent polling, which has consistently shown a vast majority of Republicans are opposed to his removal from office.
A new ABC News/Washington Post poll released last Friday also found that Americans were split almost down the middle on the issue of whether Trump should be impeached, with 49 percent in favour and 47 percent against.
Asked on CNN yesterday if he thought politics would go back to how it was should Trump actually be impeached, or if the current situation was the "new normal," Scaramucci compared Trump to the Night King from Game of Thrones.
"It's like the Night King," Scaramucci said. "The Night King goes out. All the zombies are going to disappear, and they're going to forget about the Night King.
"It doesn't go back though, because the country's in a lot of pain and a lot of stress."