Scaramucci: Donald Trump Has 'Soft Spot' in His Heart for Michael Cohen and Doesn't Want Him Jailed
President Donald Trump has shown no mercy toward his former lawyer Michael Cohen, who could face a lengthy prison sentence Wednesday. But former White House communications director Anthony Scaramucci believes Trump "down deep" has a "soft spot" in his heart and doesn't want to see his ex-fixer behind bars.
"So here's the dilemma, OK. And I think down deep—the president will probably be mad at me for saying this—but that's OK because I get people mad at me all the time," Scaramucci said on CNN's New Day, "I think down deep, I think the president probably is upset with Michael, he's upset with the way Michael's probably handled certain things."
Scaramucci continued: "But I also think there's a soft spot in the president's heart saying, Wow. He knows Michael's wife, he knows Michael's kids, and you know I don't think he likes…even if your friend did something wrong—and he did plead guilty to something, so I'm sure he did something wrong—you don't like seeing your friends going to jail."
This assessment runs contrary to what Trump has said publicly about Cohen. The president called Cohen a liar two weeks ago when he pleaded guilty to lying to Congress about how long he worked on a Trump real estate venture in Russia.
"What he's trying to do, because he's a weak person and not a very smart person, what he's trying to do..." Trump said, "it's very simple: He's got himself a big prison sentence and he's trying to get himself a much lesser prison sentence by making up a story."
Cohen told the House and Senate Intelligence committees that his discussions around a proposed Trump Tower project in Moscow ended in January 2016, before the start of voting in the Republican primaries. Prosecutors alleged that Cohen worked on the project as late as June 2016, when Trump was assumed to be the Republican presidential nominee.
Trump's former fixer in August pleaded guilty to eight criminal counts. Cohen directly implicated the president in the campaign finance law violations, claiming that he made hush payments to adult film star Stormy Daniels (whose real name is Stephanie Clifford) and former Playboy model Karen McDougal at the direction of Trump. That claim was backed up by the conclusions of federal prosecutors in New York in a court filing last week.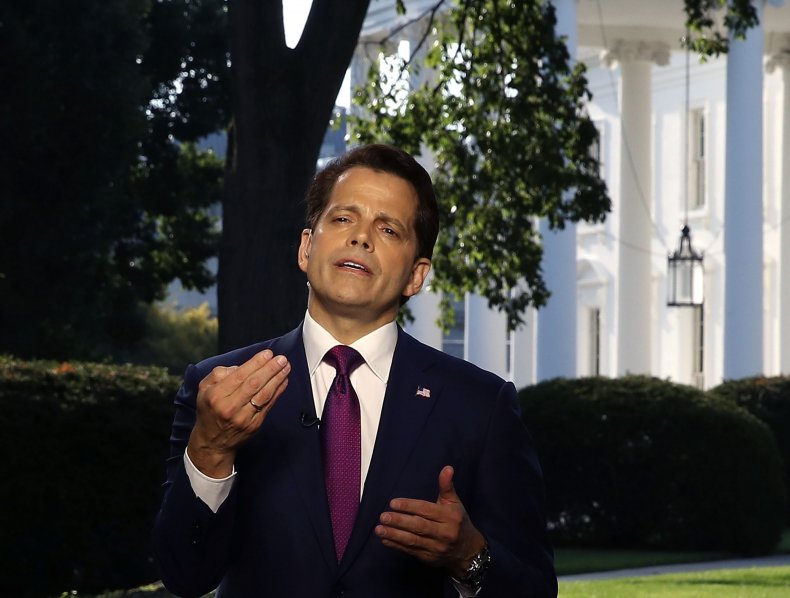 Scaramucci, who was fired from the White House after only 10 days, said he was "sad" for Cohen and that they were friends. He said he worked with Cohen closely on Mitt Romney's campaign and fundraising for the Trump campaign.
"I like Michael," Scaramucci said.