Scaramucci First Cites Anonymous Source On Russia Probe, Then Outs Trump as Source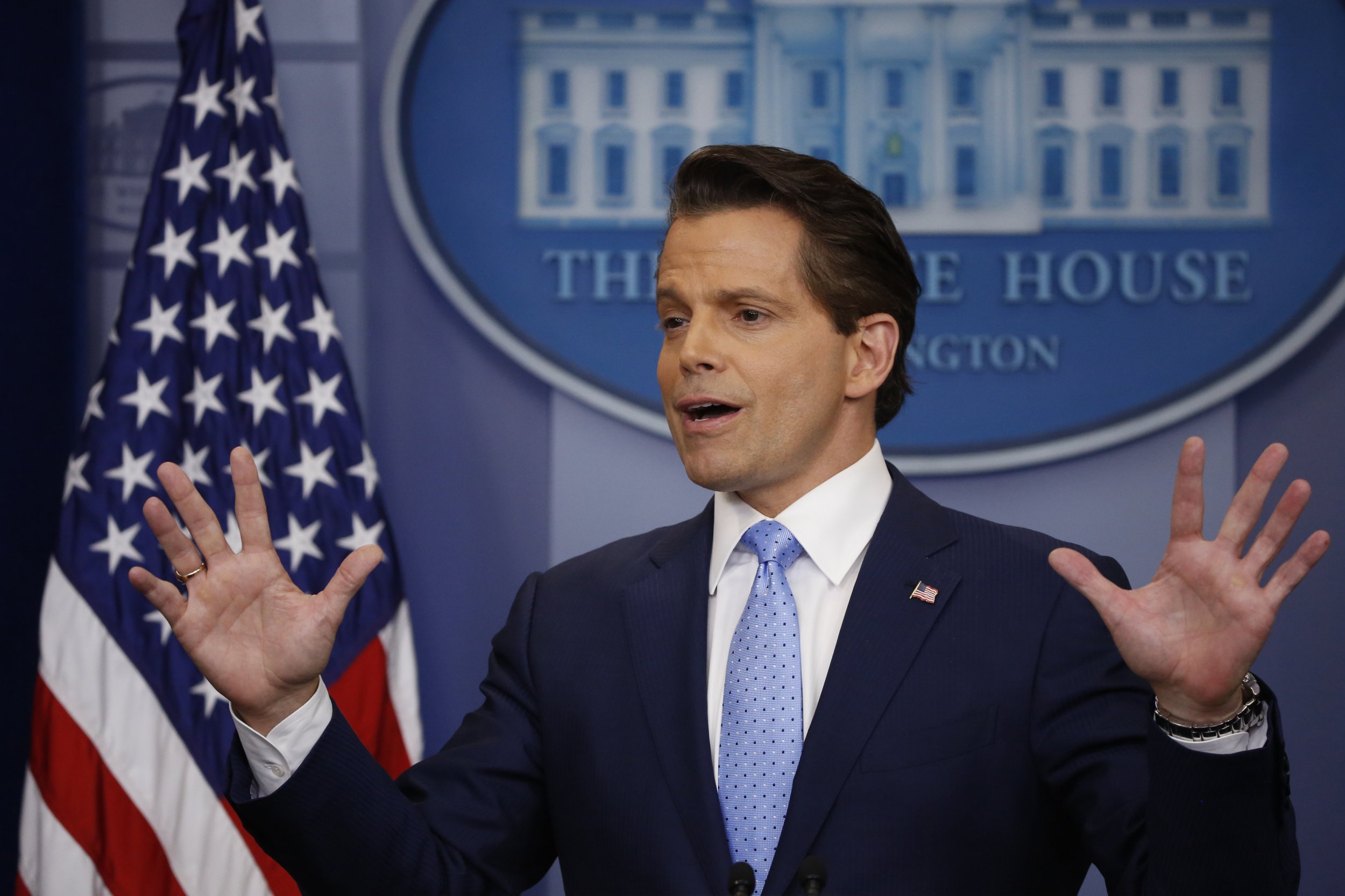 The anonymous source behind a claim of doubts about Russia's alleged interference in the U.S. election cited by Donald Trump's new communications director, Anthony Scaramucci, turned out to be… Trump himself.
Scaramucci cited an anonymous source during an interview with CNN's State of the Union on Sunday, and shortly afterwards revealed that his source was the president.
"There's a lot of disinformation out there," Scaramucci said.
"Somebody said to me yesterday—I won't tell you who—that if the Russians actually hacked this situation and spilled out those emails, you would have never seen it, you would have never had any evidence of them."
Questioned further about the source who claimed to have inside knowledge of Russia, Scaramucci then revealed his name.
"How about it was the president, Jake?" Scaramucci told host Jake Tapper.
"I talked to him yesterday, he called me from Air Force One, and he basically said to me: 'Hey you know, maybe they did it, maybe they didn't do it,'" Scaramucci added.
Trump has previously been vague on whether or not he believes Russia meddled in the U.S. election, stating early in the month that "other people in other countries" could have interfered in the election, The Hill reported.
Making the rounds on the Sunday morning shows, Scaramucci also suggested on Fox News Sunday that there had been too much of a focus put on the Russia probe.
"We certainly want to deescalate things," Scaramucci told Fox host Chris Wallace.
"I think the Russian situation is overblown," he added.
And as The Washington Post reported this week that Trump had looked into his powers to pardon family members, aides and possibly himself, Scaramucci discussed the topic in the Fox News interview.
"He has no one to pardon. He hasn't done anything wrong. He was just making a statement about power to pardon," Scaramucci added.