Scaramucci's Message To Huckabee Sanders: Keep The Same Hair and Makeup Team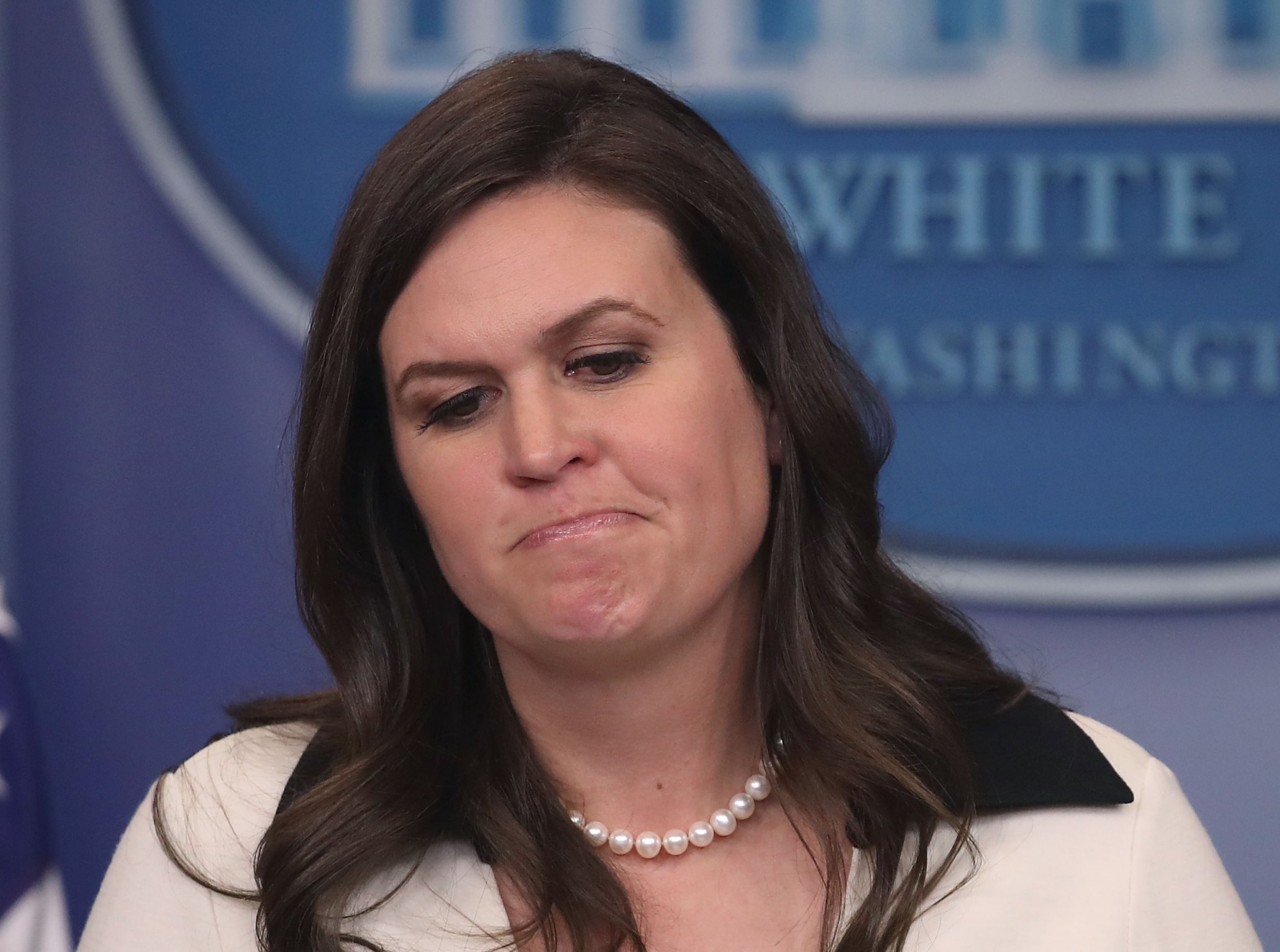 The White House communications director has just one favor to ask of newly promoted press secretary Sarah Huckabee Sanders: Keep using the same makeup.
Speaking to CNN's State of the Union on Sunday, Anthony Scaramucci described Huckabee Sanders as "phenomenal" at her job, but decided he needed to further comment on her appearance.
"I think Sarah does a great job. She's an incredibly warm person. She's incredibly authentic," Scaramucci said.
"I want to do everything I can to make her better at that podium. I think she's phenomenal there now," he told CNN's Jake Tapper.
"But like every athlete that's training for the Olympics, every day we gotta make ourselves incrementally better. The only thing I ask Sarah—Sarah, if you're watching—I love the hair and makeup person that we had on Friday. So I'd like to continue to use the hair and makeup person," he added.
Tapper responded: "All right, Anthony, you can always swing by CNN. We have hair and makeup here, if you ever need it. Thanks."
Huckabee Sanders was widely praised for her press briefings during her time as deputy press secretary when filling in for the embattled Spicer, whose own podium style left much to be desired, and had been rumored to be taking his position for several weeks before Spicer resigned over Trump's decision to appoint Scaramucci as communications director.
Inappropriate comments on the appearance of women are nothing new for the Trump team, with Scaramucci's comments coming just weeks after Donald Trump informed French President Emmanuel Macron that his wife, Brigitte, that she was "in such good shape" when they met.
In widely shared footage from the meeting, Trump kissed Brigitte Macron before turning to her husband and remarking: "She's in such good shape. Beautiful," in what made for cringe-inducing viewing.