Scarborough Discredits Kellyanne Conway, Says Trump Is 'Finished' with John Kelly after Rob Porter Reaction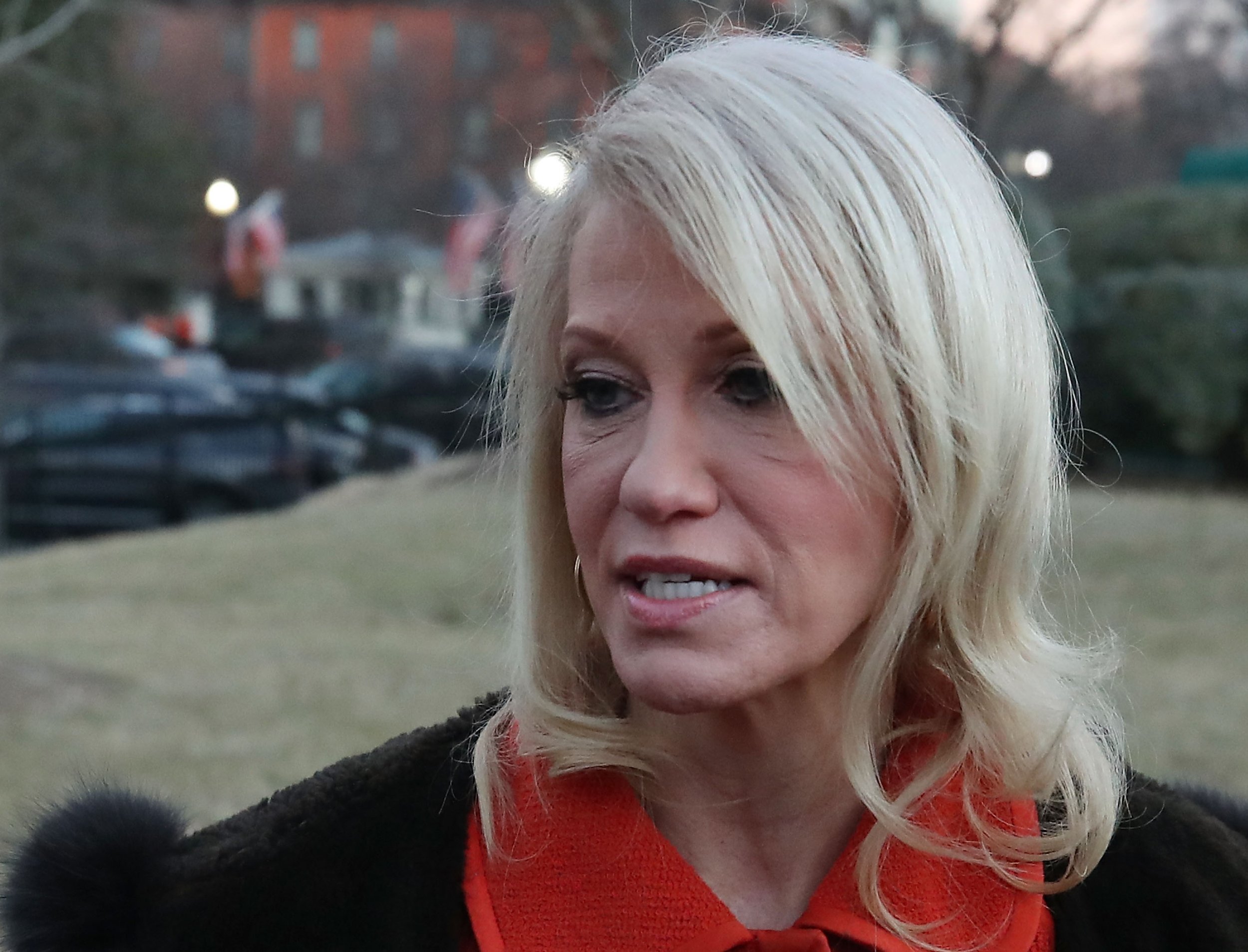 MSNBC's Morning Joe co-host Joe Scarborough wrote off a comment made by Kellyanne Conway, in which the White House counselor said President Donald Trump has "full confidence" in chief of staff John Kelly. Kelly was criticized for how he handled domestic abuse allegations against ex-staff secretary Rob Porter.
Related: Trump provides glowing defense of alleged domestic abuser Rob Porter: "We wish him well"
During a Sunday appearance on ABC's This Week, Conway "rushed out, and did what she does so often, said things that have no connection to the truth," Scarborough said Monday.
He then played the clip in which Conway said, "I spoke with the president last night about this very issue, and he wanted me to re-emphasize to everyone, including this morning, that he has full confidence in his current chief of staff general John Kelly."
Scarborough countered with, "If, in fact, that is the case, that is the exact opposite of everything I'm hearing from people inside the White House and several people very close to President Trump, that, in fact, he doesn't have the full confidence of President Trump."
"President Trump is finished with John Kelly, and his staff members around John Kelly can't wait for him to go," Scarborough concluded.
Kelly told White House staffers that he secured Porter's immediate resignation within 40 minutes of learning the severity of the physical and verbal abuse allegations from his two ex-wives. However, several administration officials claim that Kelly had known about the allegations against Porter for months.
Scarborough also played a clip from a year ago in which Conway said, "Yes, general [Michael] Flynn does enjoy the full confidence of the president," and pointed out that the then-national security adviser resigned shortly after it was unveiled that he had misled top White House officials about his talks with a Russian ambassador.
"What we usually do on Morning Joe when we're confused and we just want to know the facts, we just wish somebody at the White House would give us the facts," Scarborough said, adding sarcastically, "well, we go to Kellyanne Conway."