Scarlett Johansson Sues Disney Over Simultaneous 'Black Widow' Theater, Streaming Release
Scarlett Johansson filed a lawsuit on Thursday in Los Angeles Superior Court against Disney over the release of Black Widow. In the suit, she claims her contract was breached when the company released the film on its Disney+ streaming service at the same time as it received its theatrical debut.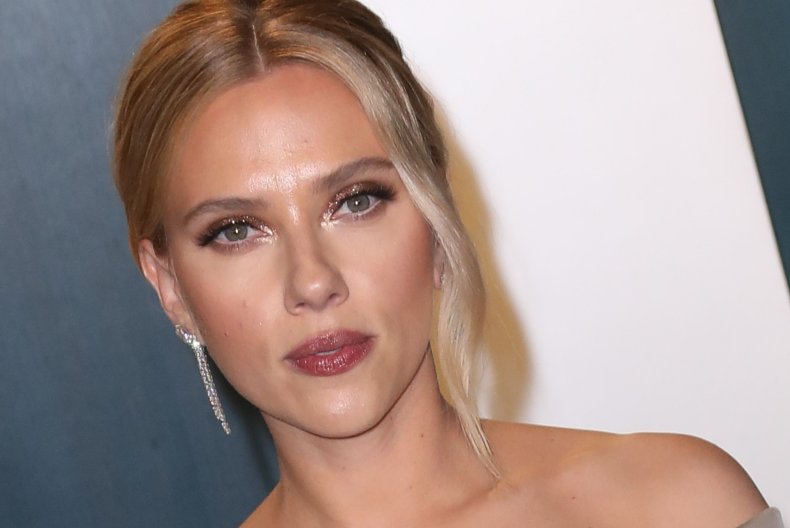 The suit said Johansson's agreement with Disney's Marvel Entertainment guaranteed an exclusive theatrical release for Black Widow, and much of her salary was based on how the film performed at the box office. She contends that the superhero movie being offered simultaneously on the Disney streamer resulted in many viewers staying home to watch it rather than going to theaters.
"Disney intentionally induced Marvel's breach of the agreement, without justification, in order to prevent Ms. Johansson from realizing the full benefit of her bargain with Marvel," the suit read.
Johansson's suit also claimed "Disney's financial disclosures make clear that the very Disney executives who orchestrated this strategy will personally benefit from their and Disney's misconduct," then cites financial figures attached to top company executives.
"The icing on the cake for Disney was that, with the bulk of Ms. Johansson's compensation being tied to box office receipts, Disney knew that the cannibalization of such receipts by Disney+ would save Marvel (and by extension, Disney) 'very large' amounts of money that it would otherwise owe Ms. Johansson," the suit also said.
During the COVID-19 pandemic, Disney introduced a plan of releasing movies on Disney+ at the same time as theatrical runs. The strategy proved successful for the streaming service, since many theaters were closed throughout the pandemic before gradually reopening with reduced capacities at first.
WarnerMedia began doing the same when it introduced the new HBO Max streaming service. Wonder Woman 1984 was the first movie WarnerMedia released in this manner, giving the Gal Gadot-starring vehicle a Christmas Day release in theaters and a one-month run on HBO Max the same day.
Comcast Corp.'s NBCUniversal also recently rolled out a dual release for The Boss Baby: Family Business, which debuted in theaters at the same time it arrived on the Peacock streaming service.
Some within the industry have criticized the dual-release plan, including director Denis Villeneuve, whose Dune is scheduled to appear on HBO Max at the same time it hits theaters this October following several delays.
Johannson is the first talent to bring legal action against a studio for the dual streaming/theater releases. According to her complaint, Johannson's representatives unsuccessfully tried to renegotiate her contract for Black Widow with Disney and Marvel after learning of the release strategy.
Black Widow has made a little more than $150 million at the domestic box office during its first three weeks of release. Disney reported the film also recorded $60 million on Disney+ during its opening weekend, but it has not disclosed details about its performance on the service since then.
Though it's on pace to becoming the lowest-grossing Disney Marvel film to date, Black Widow still had the highest opening weekend of any film that's come out after March 2020 with its $80 million debut.
Domestically, the film has garnered a little over $150 million during its first three weeks in theaters. Disney reported Black Widow tallied $60 million from sales on Disney+ during its opening weekend, but has not shared additional information about its digital performance.
The next film to be released on Disney+ and theaters at the same time will be Jungle Cruise, starring Dwayne Johnson and Emily Blunt, on Friday.
Newsweek contacted Disney for comment but did not hear back in time for publication.
Update 07/29/21 2:50 p.m. EDT: This story has been updated to include more information about Johansson's lawsuit and information about Black Widow.