Scarlett Johansson Stopped Saudi Crown Prince From Funding Movie About Heroic Journalist Lynsey Addario
Saudi Arabia's Crown Prince Mohammad bin Salman bin Abdulaziz Al Saud, or MBS, was almost involved in a Hollywood film based on a heroic journalist, but Scarlett Johansson stopped him. Photojournalist Lynsey Addario, whose 2015 memoir It's What I Do was picked up by Warner Bros., explained how MBS was booted off the project during a Facebook Live interview with New York Times's Nicholas Kristof on Tuesday.
Warner Bros. is producing the biopic about Addario, who was strip-searched while pregnant by the Israeli military in 2011. Ridley Scott is expected to direct the film while Johansson was attached to the lead role. Addario said MBS expressed interest in funding the movie from the very beginning, but when Johansson found out, she immediately protested his involvement.
"Scarlett Johansson said absolutely not. She said, 'This guy is perpetuating the war in Yemen. He has women in prison,'" Addario said, adding, "This was before the killing of [Jamal] Khashoggi."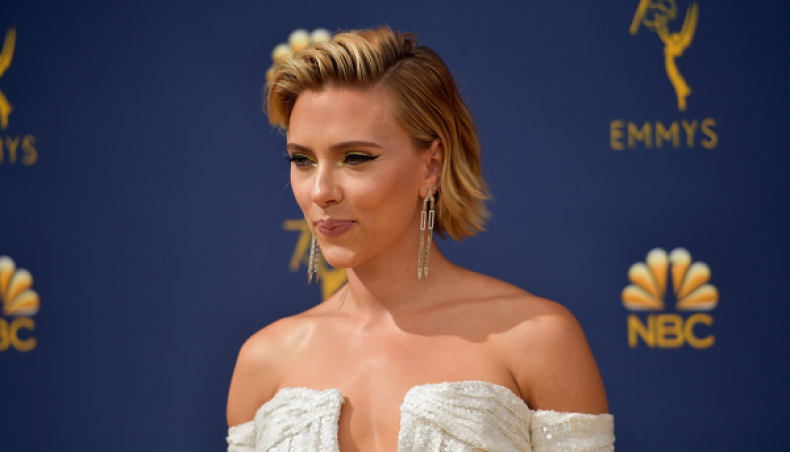 Addario said MBS was removed from the project shortly after Johansson spoke with producers. "I didn't meet with him personally. But my sense is that he probably—my movie got folded into this huge charm campaign," she said. "And that fact that he wanted to show the West that he was into Hollywood, he was into all the great things of the West."
Addario added: "Do I want him associated with this movie? Obviously not. And thank God he's not."
Despite condemning the murder of Saudi journalist Khashoggi, who was a U.S. resident, MBS was accused of conspiring the killing. Authorities in Turkey released evidence that claimed Saudi Arabia was involved in Khashoggi's disappearance in early October.
MBS pledged to work with Turkey to determine how Khashoggi was killed. "This crime was really very painful for all Saudis, and I believe it is painful to every human in the world. It is a heinous crime that cannot be justified," the crown prince said on Thursday.