Watch: Song Mocking Trump's 'Scary Time for Young Men' Comment Goes Viral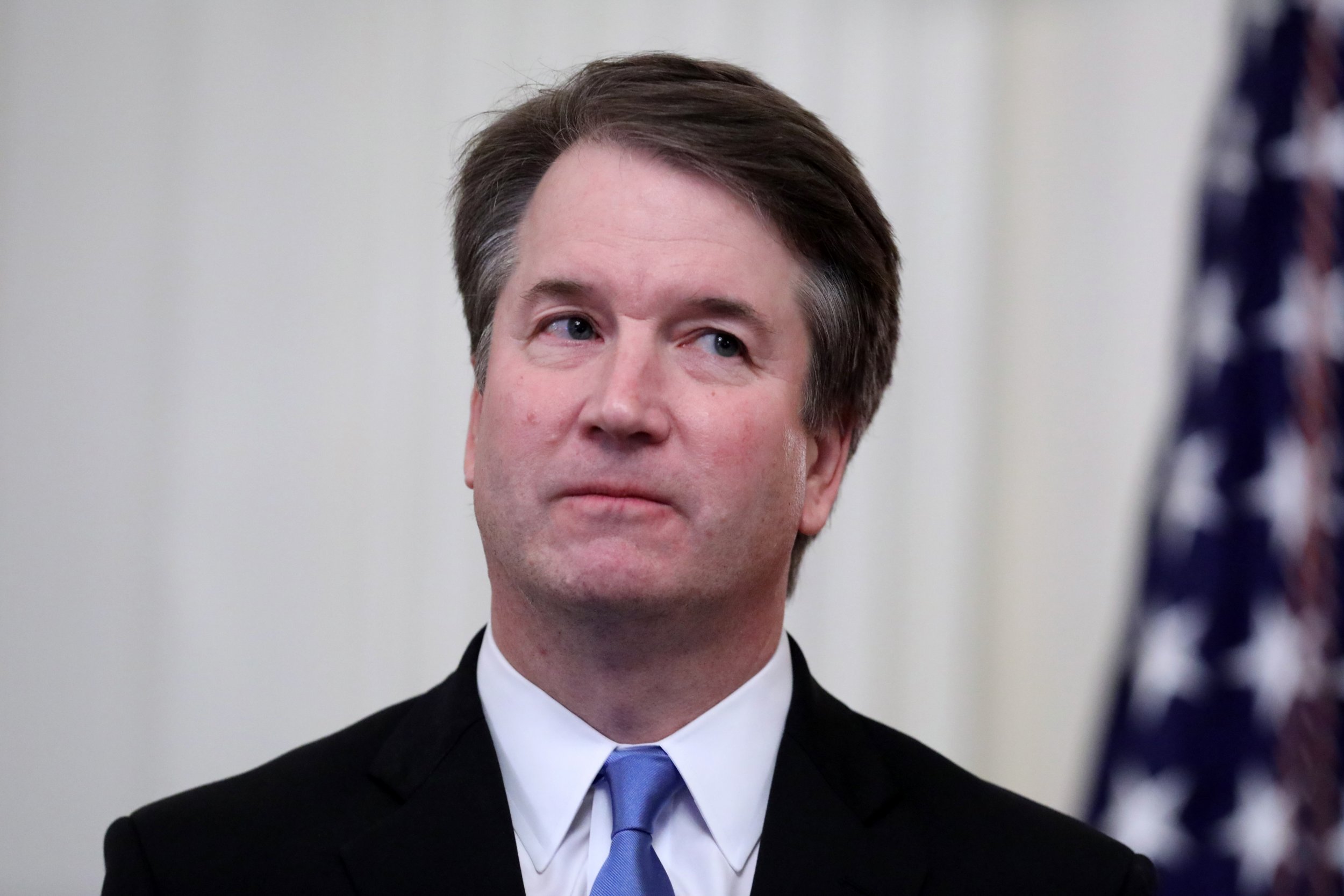 A catchy song making fun of Donald Trump's comment last week that it is a "scary time" for men has gone viral, receiving more than 15 million views as of Tuesday afternoon.
The earworm, written and performed by Texas dancer and singer Lynzy Lab Stewart, recounts some of the obstacles women in American society must surmount in order to remain safe.
"I can't live in an apartment if it's on the first floor, I can't be wearing silk pajamas when I answer the door, I can't have another drink even if I want more and I can't make you feel invalid, unseen or ignored," she sang. "I can't jog around the city with headphones on my ears, I can't speak out against my rapist after 35 years, I can't be taken seriously if I'm holding back tears and I can ever speak earnestly about all these fears," she continued, referencing Supreme Court Justice Brett Kavanaugh who was accused by three women of sexual misconduct in high school and college.
President Donald Trump said of the accusations against Kavanaugh that, "It's a very scary time for young men in America when you can be guilty of something you may not be guilty of." He added that, "You could be somebody that was perfect your entire life, and somebody could accuse of something.…That's one of the very bad things that's taking place now."
Stewart's song responded to the comments facetiously with a chorus lamenting what a "scary time" for men it is.
"It sure is a scary time for dudes, can't text a girl repeatedly asking for nudes, can't make a girl have sex when she's not in the mood and what gives her the right to give you attitude?" she asked. "It sure is a scary time for men, girls like to act like you're to blame and they're the victim, her dress was short and she was drunk, she's not so innocent, thank God your dad's the judge and you won't be convicted."
At the end of the song, Stewart calls for women to come together collectively at the polls on November 6, to "make some noise."
The song was shared by NowThisNews early Wednesday morning, and later by actor Mark Ruffalo, bringing it to the public's attention. "Listen to women like [Stewart] to give you an idea of the world as they experience it," he tweeted.
Kavanaugh was sworn into the Supreme Court by Trump on Monday night. Trump has been accused of sexual misconduct by more than a dozen women.