Scathing Twitter Lawsuit Claims Elon Musk 'Mounted a Public Spectacle'
Twitter is taking Elon Musk to court over his attempt to back out of the $44 billion deal to buy the social media platform, accusing the tech mogul of recklessly damaging the company's value in order to protect his own financial interests.
Twitter's sharply worded lawsuit filed Tuesday in the Delaware Court of Chancery seeks an order compelling Musk to follow through with his highly publicized bid to purchase the company. The legal action is a striking reversal after Musk, the world's richest man, moved aggressively to take control of Twitter before signaling he wanted out of the deal over concerns of what he said is a high number of fake or spam accounts on the platform.
"Having mounted a public spectacle to put Twitter in play, and having proposed and then signed a seller-friendly merger agreement, Musk apparently believes that he — unlike every other party subject to Delaware contract law — is free to change his mind, trash the company, disrupt its operations, destroy stockholder value, and walk away," reads the lawsuit.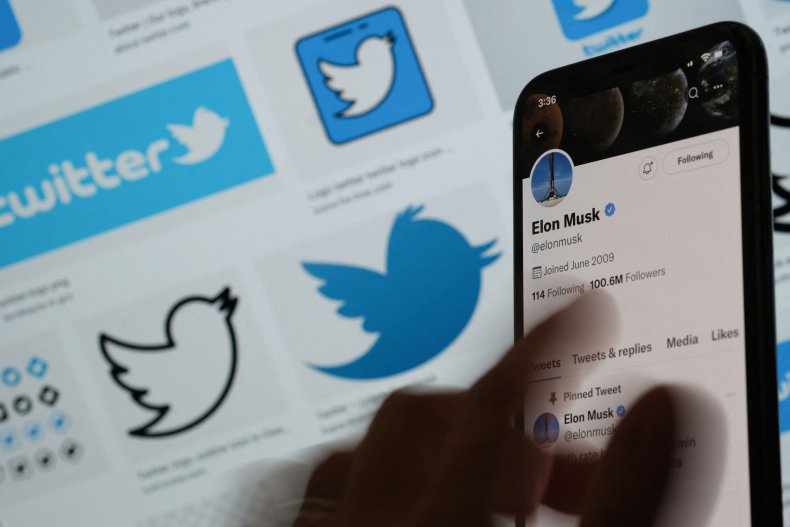 Musk entered into a binding agreement with Twitter to purchase the company in April 2022 for a price of $54.20 per share, a premium over the company's previous stock price. The lawsuit states that "Musk refuses to honor his obligations to Twitter and its stockholders because the deal he signed no longer serves his personal interests."
The lawsuit argues that Musk is using his concern about the number of fake accounts on Twitter as an excuse to back out of the deal after it became less financially desirable for him.
The mogul promised at the time of the sale announcement to bring the online town square to what he called its full potential, while protecting free speech and improving the user experience by reducing the number of automated, spam or fake accounts on the social media platform.
Musk announced in May that the deal was on hold over questions of whether spam and fake accounts made up less than 5 percent of the platform's users. News of the stalled deal caused Twitter shares to plummet.
Securities and Exchange Commission (SEC) filings surfaced last week showing that Musk was seeking to kill the deal over alleged deceptions involving Twitter's "fake or spam accounts."
Twitter, in its lawsuit, said Musk is instead backing out of the deal because of the downturn in the stock market, causing shares of electric car maker Tesla to fall. Musk serves as CEO of the company and much of his personal wealth is in the company's shares. The deal to acquire Twitter relied on a personal loan Musk made against his Tesla stock as well as an equity commitment.
The lawsuit pointed to an April 25 press release in which Musk said he would defeat Twitter's "spam bots" to improve user experience, arguing his demand for account verification was causing the sudden reversal he had previously forsworn.
Twitter alleges in its lawsuit that since putting the deal on hold, Musk has breached multiple provisions of its contract including his financing obligations, misuse of confidential information and agreeing not to disparage the company.
"Since signing the merger agreement, Musk has repeatedly disparaged Twitter and the deal, creating business risk for Twitter and downward pressure on its share price," the lawsuit states.
Musk, according to the lawsuit, has made "material misrepresentations" about Twitter to regulators and investors. The lawsuit also points to multiple tweets showing the notoriously irreverent CEO mocking Twitter and disclosing confidential information while the deal was being finalized.
Musk posted a meme to Twitter earlier this week poking fun at the impending lawsuit.
Bret Taylor, the chair of Twitter's board of directors, said in a tweet Tuesday that the lawsuit is intended to "hold Elon Musk accountable to his contractual obligations."
Both Twitter and Musk's holding company are incorporated in Delaware, which is known for its corporate-friendly laws. The Delaware Court of Chancery is a non-jury trial court that specializes in business disputes.
Newsweek reached out to Musk through Tesla for comment.
Update 07/12/22, 6:45 p.m. ET: This article was updated with additional information and background.