Schedule Email Comes to Gmail in 15th Anniversary Update, Here's How to Write Now and Send Later
Monday marks the 15th anniversary of Gmail, which first launched in beta with 1 GB storage in 2004 and now has more than 1.5 billion users. To celebrate Gmail's April 1 birthday (yes, some speculated the service was an April Fools' joke when it first debuted), Google is releasing a major update to its email service, including the long requested ability to schedule emails.
"Ever want to get an email off your to-do list but it's after business hours, over the weekend, or to someone who is on vacation and you don't want to interrupt them?" Google asks, in a new statement announcing the highly anticipated ability to schedule emails.
How To Schedule Email in Gmail
Scheduling emails in the updated Gmail interface is simple, so you'll no longer need specialized extensions to send emails later. Now, instead of a solid, blue shape, the Send button at the bottom of an email composition window includes a little arrow tab, indicating additional features. Click it to reveal the "Schedule Send" option. Google will propose a few times for you, or you can schedule the email to go out whenever you'd like.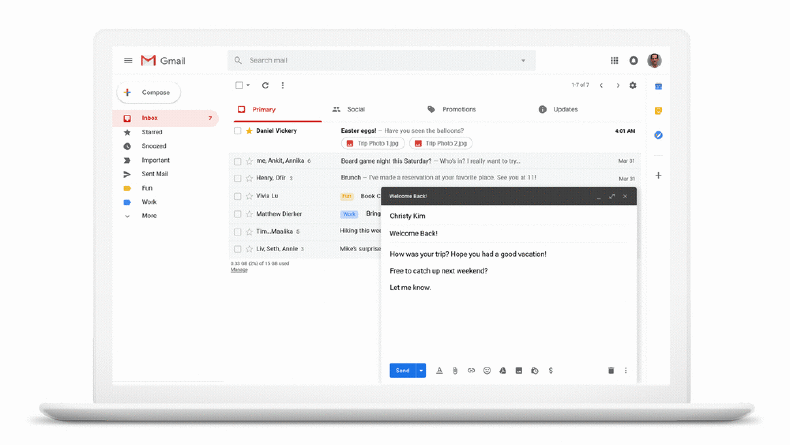 The new "Schedule Send" Gmail feature is a little different in mobile versions of Gmail. To access it, click the three dots next to the Send arrow icon. At the top you'll find "Scheduled Send."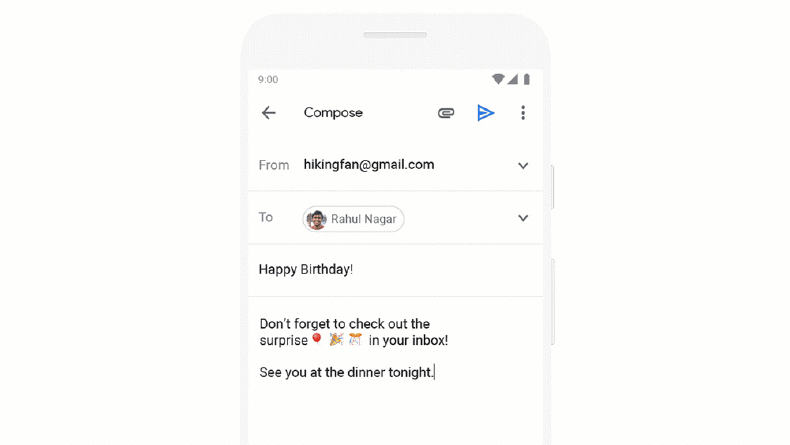 In addition to the new "Schedule Send" feature, the Gmail update includes suggested subject lines, similar to the "Smart Compose" and "Smart Reply" features. Like a suggestion Google offers? Just hit the tab key.
Smart Compose has also been updated to provide better suggestions personalized to the types of greetings and phrases you use in your email composition. The update to Smart Compose also includes new support for Spanish, French, Italian and Portuguese. Smart Compose is also coming to the mobile version of the app. Instead of using the tab button to insert Google's suggestions, with mobile Smart Compose you just swipe to the right.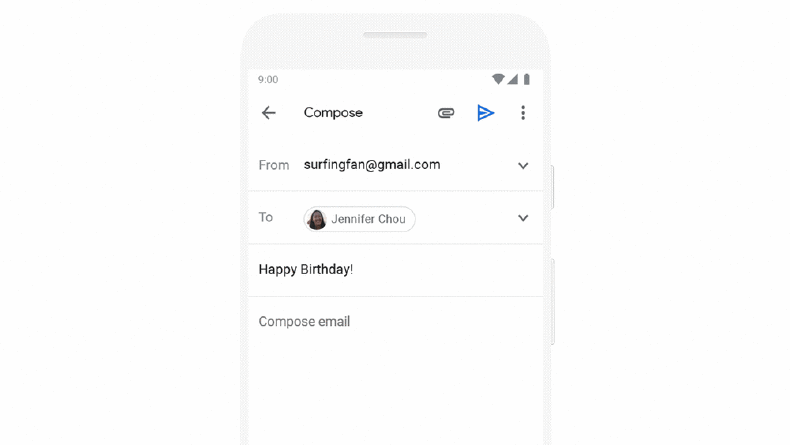 But one of the biggest changes coming to Gmail may be what Google is calling "Dynamic email," which will further integrate Gmail into the G Suite of apps. "Dynamic mail makes it possible to keep information up-to-date and minimize the amount of tabs you have open," Google describes in the update announcement. "For example, respond to a comment thread in Google Docs, browse hotel recommendations, submit an RSVP or schedule an appointment, explore the travel deal, or fill out a questionnaire right from the email message."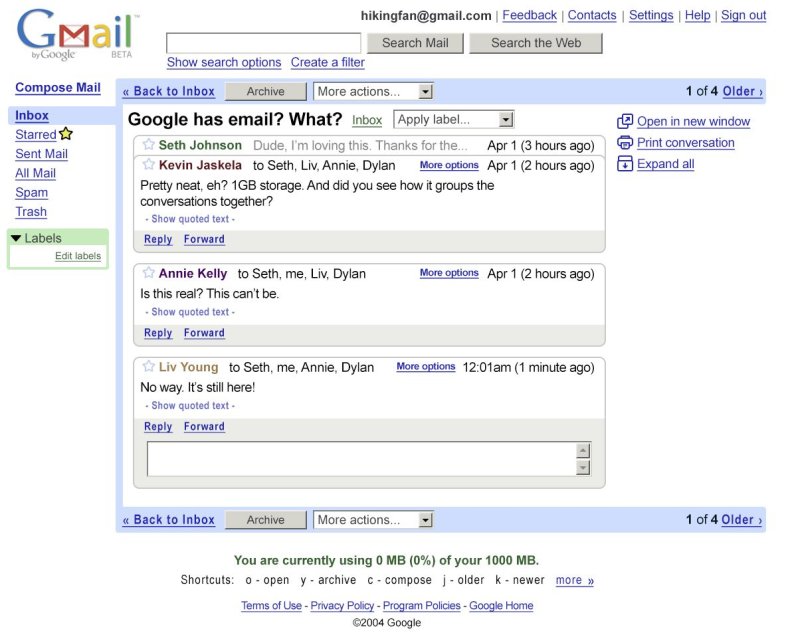 The new features are available now, in case you want to schedule an email for Gmail's 30th anniversary.