'Schitt's Creek': Why Season 6 is the Final Season on Netflix
Schitt's Creek has had quite the year. Last month, the show swept the Emmys comedy categories, setting a new record for most wins in a single season for a comedy series. This award-winning final season (Season 6) is now streaming on Netflix in the U.S. and in six other countries.
However, just as the show is more popular than ever, it is coming to an end. Season 6 is the final set of episodes for the Dan and Eugene Levy-created comedy, meaning there will be no Season 7 on Netflix.
Speaking to The Hollywood Reporter, Dan Levy said of why the Canadian comedy is ending, "the reason we ended the show in the first place was because I never wanted it to get stale. I never wanted to overstay our welcome. I wanted this show to have a legacy that people return to. I wanted it to be included in conversations about great series and not just a great season." He added to Variety: "I wish that this show could have gone on 100 seasons. But it's quality over quantity."
The cast and crew and Schitt's Creek, in fact, have already moved on to new projects. Dan Levy, for example, has signed a three-year overall deal to produce projects at ABC, and will soon star in LGBTQ+ romantic comedy Happiest Season alongside Kristen Stewart. Alexis Rose actor Annie Murphy, meanwhile, has signed up for a dark, metafictional AMC comedy called Kevin Can F*** Himself.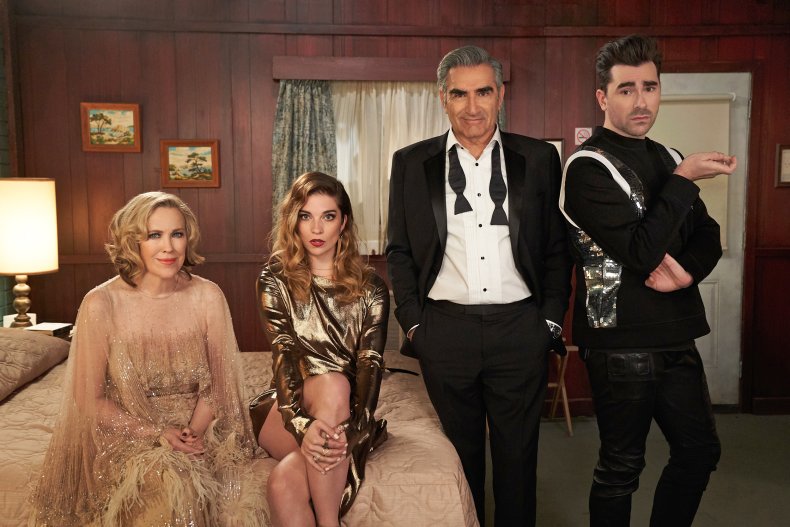 Though there is no imminent plan for more Schitt's Creek after Season 6, Dan Levy has not ruled out a reunion in the future. He told Variety: "If an idea crosses my path that I feel is deserving of our cast's time, then let's do it. I don't know what it could possibly be at this point, but I would love to revisit these characters, and I would love to get to play with this cast again."
Despite coming to an end in April, Schitt's Creek Season 6 is still proving popular with fans. At the time of writing, the latest season is number two in the Netflix U.S. TV charts. However, these last set of episodes have proved controversial in other countries.
After he discovered that Comedy Central India had cut a kiss between his character and Noah Reid's Patrick, Dan Levy tweeted, "you showed the kiss between two women, you showed the kiss between a woman and a man, then removed the kiss between two men? This is a show about the power of inclusivity. The censorship of gay intimacy is making a harmful statement against that message."
Schitt's Creek Season 1 to 6 are streaming now on Netflix Australia, Canada, India, Japan, South Africa, U.K. and U.S.