'Schitt's Creek's' Early Emmys Wins Are a Serious Blow for 'The Marvelous Mrs. Maisel'
One of the big stories going into this year's Emmys was which comedy show would take home the most trophies between Schitt's Creek and The Marvelous Mrs. Maisel. Both are fan favorites, and critics and fans alike were divided over who would clean up come awards time. Schitt's Creek seemed a forerunner having just wrapped its 6th and final season and so far tonight it hasn't disappointed.
Schitt's Creek has started things off with tremendous force, gobbling up trophies just minutes into the remote ceremony. The former took home the night's first three awards for their leads, a major potential indicator for how the rest of the night could play out for all parties involved.
Catherine O'Hara won the Emmy for Outstanding Lead Actress In A Comedy Series, while her onscreen partner Eugene Levy won for Outstanding Lead Actor in a Comedy Series. The two have won Emmys before, but not since the early 1980s, when they picked writing awards for the cult Canadian comedy series SCTV.
The two were practically still toasting their bubbly when Eugene's son Daniel was announced the winner of the Emmy for Outstanding Writing for a Comedy Series.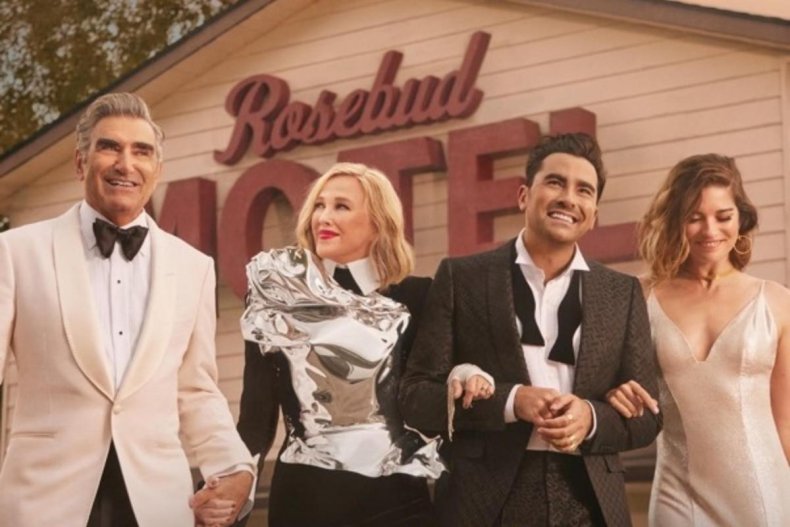 Amazon's The Marvelous Mrs. Maisel cleaned up the Emmys following their first two seasons, while Schitt's Creek grew from a cult following on Pop TV to a much-loved show as it finished this year with its sixth season.