School Apologizes After Teacher Bans Students From Wearing Pro-Trump T-Shirts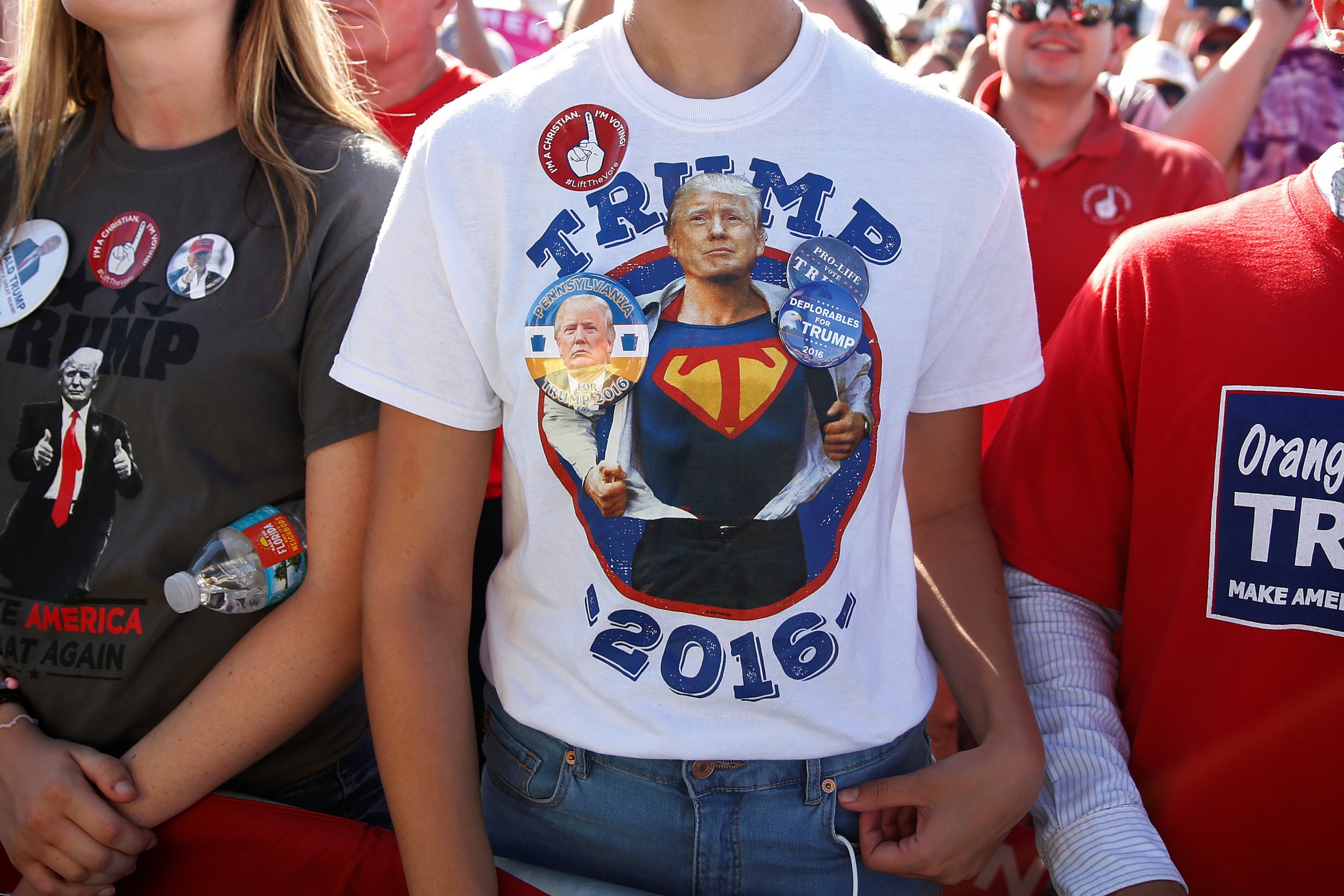 The Superintendent of Cherokee Schools District in Georgia has apologized after a teacher told students they were banned from wearing Trump T-shirts.
A math teacher at River Ridge High School, who has not been named, incorrectly told two students their Make America Great Again (MAGA) shirts violated the school's dress code and said they were not permitted to wear them to class.
As well as telling the students they were not allowed to wear their preferred clothing, the teacher also shared a personal opinion about the MAGA slogan, in footage that was filmed on Thursday by students and then released online.
And following the filming of the video, the school was forced to apologize to the students, whose clothing choice was not, in fact, a violation of the school's dress code, with the principal of the school meeting with the children and their parents to apologize and discuss the incident.
"Her actions were wrong, as the 'Make America Great Again' shirts worn by the students are not a violation of our School District dress code," Cherokee County Schools spokeswoman Barbara Jacoby told the Atlanta Journal-Constitution.
"Superintendent of Schools Dr. Brian V. Hightower is deeply sorry that this incident happened in one of our schools," Jacoby added. "It does not reflect his expectation that all students be treated equally and respectfully by our employees."
Jacoby also said the students were not facing any disciplinary action, although she could not comment on whether any action would be taken against the teacher, but the school has issued a reminder to teaching staff that they are not to share their political opinions with students.
The incident prompted Georgia House Republicans to speak out against the teacher, with Representative Mandi Ballinger telling the Journal-Constitution she was pleased the students' right to free speech was upheld.