School Board Passes Code to Punish Teachers Over Critical Race Theory After Funding Threat
A North Carolina school board passed a policy that will punish teachers for discussing critical race theory in class after a board of commissioners threatened to withhold $7.9 million of its funding.
The Johnston County school board approved an updated Code of Ethics policy on Friday that outlines strict parameters regarding how history and racism can be taught in schools. Now, teachers could be fired for "undermining" foundational American documents like the Declaration of Independence and U.S. Constitution, failing to recognize historical figures as heroes, or for describing racism as a permanent aspect of American life.
"No student or staff member shall be subjected to the notion that racism is a permanent component of American life," the updated code of conduct says. "No unequal value shall be placed on any race, gender, religion, ethnicity, social class, or any other identity group."
The new code also states that "all people who contributed to American Society will be recognized and presented as reformists, innovators and heroes to our culture."
Johnston County is North Carolina's seventh-largest school district, serving more than 37,000 students.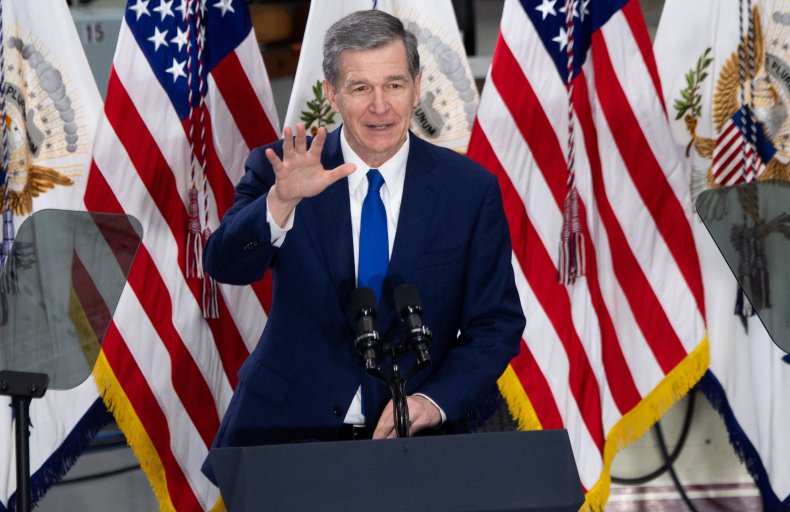 The decision to pass the policy came after the Johnson Country Board of Commissioners—a group of all Republican members—threatened to withhold school funding until the code was passed. The request for a new policy came after critics accused teachers of implementing aspects of Critical Race Theory in their lessons or painting an overly negative view about U.S. history, The News & Observer reported.
Critical Race Theory was developed in the 1980s as a teaching method that describes how race, class, gender and sexuality affect American life. The view holds that systemic racism is part of our nation's history, and acknowledges the racial disparities that have persisted in the U.S. despite civil rights reforms, according to The New York Times.
The theory has recently become a hotbed topic amongst Republicans who have tried to regulate how history and racism are taught in schools at both state and national levels. Last month, North Carolina's Democratic Governor Roy Cooper vetoed an anti-Critical Race Theory bill passed by GOP lawmakers, calling it "conspiracy-laden."
"The legislature should be focused on supporting teachers, helping students recover lost learning, and investing in our public schools. Instead, this bill pushes calculated, conspiracy-laden politics into public education," Cooper said.
Johnston School Board Vice Chairwoman Terri Sessoms said Friday that the new policy will accomplish "good things for kids." But others, including President of the Johnston County Association of Educators and an 8th-grade social studies teacher April Lee, said the new policy is like "selling our souls to the devil for $7.9 million."
"It's basically extortion," Lee told The News & Observer. "They're holding money hostage until they get a policy that is extreme enough for them to approve. We should all be angry about that."
Lee told the newspaper that she won't change how she teaches because of the new policy, but fears that it could cause the public to target some teachers.
"I feel this opens the door for people to call into question what actual history is and why we're teaching parts of it if they disagree with it or have a different perspective," Lee said.
Newsweek contacted the Johnston County school board for comment but did not hear back in time for publication.