Seven high school football coaches have been fired from McKinley Senior High School in Canton, Ohio on Thursday following an incident in which a Jewish student athlete was forced to eat a pepperoni pizza as a punishment for missing a team weight lifting session.
The Canton City School Board announced in a press release that following an internal investigation, Coach Marcus Wattley and six of the seven assistant coaches involved in the incident have been fired.
"In a 5-0 vote, the board determined that Head Football Coach Marcus Wattley, along with six assistant coaches, Cade Brodie, Joshua Grimsley, Romero Harris, Frank McLeod, Zachary Sweat, and Tyler Thatcher, will no longer be coaches at Canton McKinley High School or anywhere else in the district. No contracts will be renewed," the statement said.
On Tuesday, the student's father and attorney, Edward Gilbert, spoke to ABC News 5, saying they were planning to file a First Amendment lawsuit.
"This is a First Amendment issue and yes, there will most likely be a lawsuit," he said. "The coach was inappropriate in the way he handled this. It was a stupid act."
Gilbert later confirmed to Newsweek he will still pursue litigation.
The Jewish student was allegedly told to sit in the middle of the gym and eat the entire pepperoni pizza in front of all the other players. If he did not do it, his status on the team would be in jeopardy, and his teammates would have to run extra drills, according to Gilbert.
"To say the coach used poor judgment would be an understatement," Gilbert said. "This was humiliating for this child."
Members of the Jewish faith who, like the student, "keep kosher" are forbidden from eating pork. According to Gilbert, the McKinley football program knew this about the student in question.
"The coach had a pork pizza as a penalty for this child not showing up for practice," Gilbert said. "What's interesting is everyone on the team knows this child will not eat pork."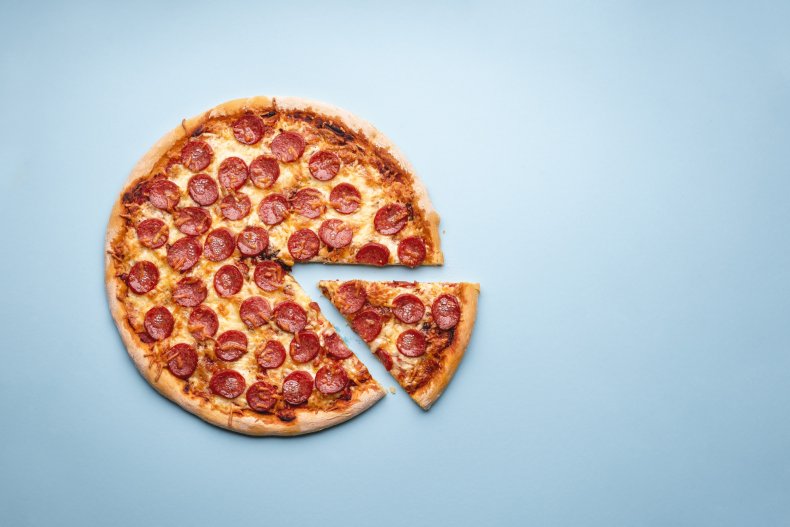 The player's father said his family has kept kosher since 2013 as part of their religion.
"I felt very upset, I felt disrespected," he said. "Makes you question if they are doing their job or are they capable of doing their job. Obviously, I feel the culture is broken," he told WEWS-TV on Tuesday.
In a statement, Board President John Rinaldi said that the health and safety of the students is the district's top priority.
"The Canton City School District holds our coaching and general staff to the highest professional and ethical standards. Anything short of these standards is unacceptable and will not be permitted," Rinaldi added.