Bomb Threats Made at More Than 30 U.S. Schools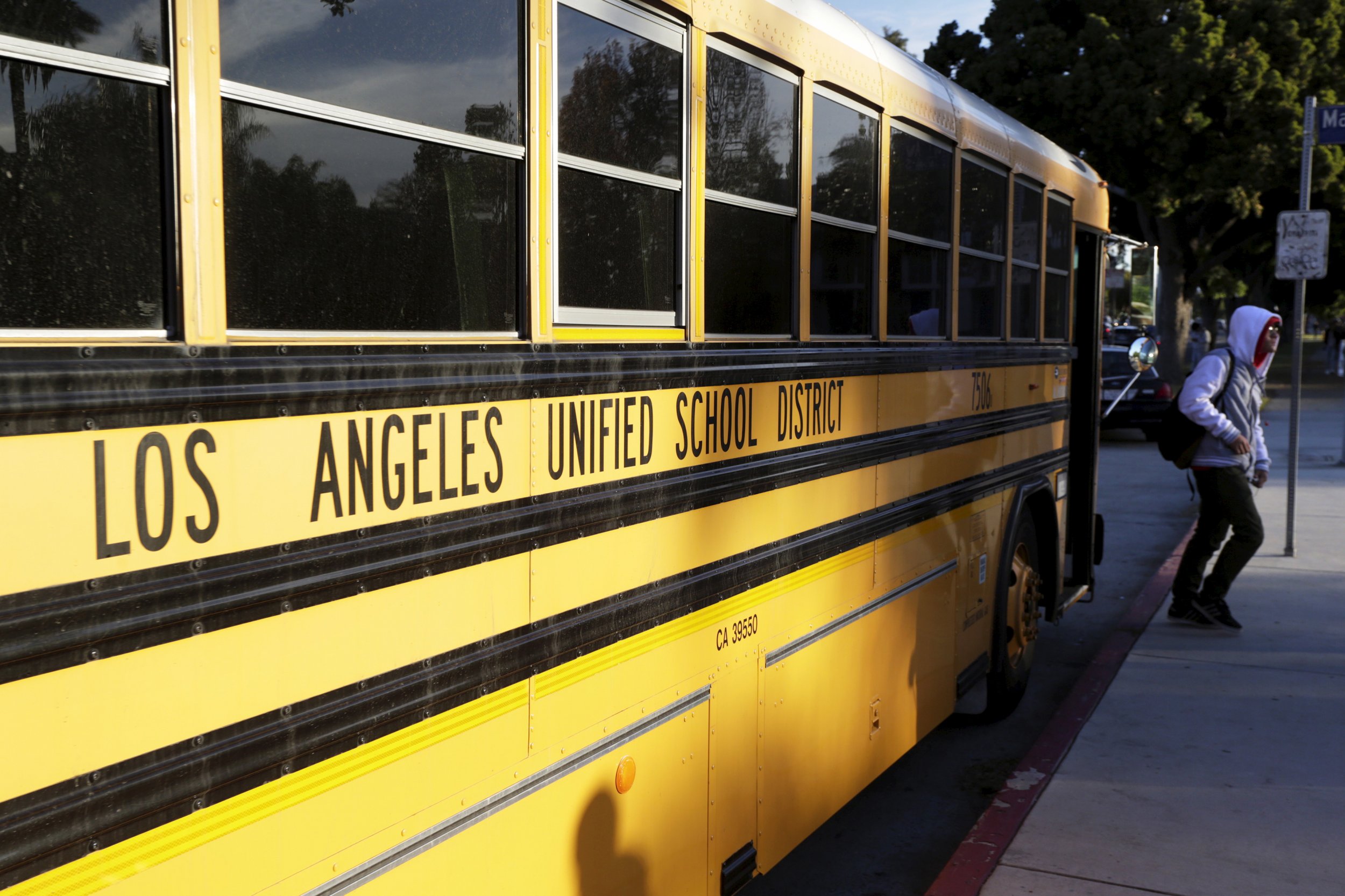 Reuters) - Bomb threats were made against more than two dozen schools in New Jersey on Tuesday, and also against schools in Massachusetts, Delaware and Iowa, forcing evacuations and lockdowns that affected thousands of students.
At least 26 schools in New Jersey received the threats by phone starting at about 8:50 a.m. EST, said Bergen County Sheriff Michael Saudino, adding that the schools were all subsequently given the all clear.
"When we catch the people doing this, an example is going to be made," Saudino said.
The threats, made in a robotic voice, appeared to come from computer-generated phone numbers that could be traced back to a location in Bakersfield, California, Saudino said.
Bergen County prosecutor Gurbir Grewal said his office felt confident it would help catch the culprits.
"There are digital fingerprints and we will follow up on each and every lead," Grewal said.
The threats, which may have been automated because they were so similar, were received by high schools in Teaneck, Garfield, Tenafly, Clifton, Fair Lawn, Leonia, Bergenfield, Englewood and Hackensack, police said.
In addition to the bomb threats, at least one school was threatened with being targeted for a mass shooting, police said.
In Massachusetts, Arlington High School just outside Boston was evacuated and students were dismissed for the day early on Tuesday after officials reported a threat of a possible attack using bombs and guns, local police said.
Police said on Twitter they did not regard the attack as credible but that the evacuation was carried out as a precaution. Arlington police said they later determined the threat to be "unfounded."
Nine Boston-area schools were the targets of similar threats on Friday.
Delaware State Police said they were also investigating threats made by phone call in a robotic or computer generated-style voice to at least three schools.
The threats made at about 9:30 a.m. on Tuesday resulted in elementary schools in Millsboro, Middletown and a high school in Greenwood being evacuated, police said in a statement. Police did not release information about the nature of the threats.
Iowa City West High School, in Iowa City, also received a phoned-in bomb threat on Tuesday, according to local media. The call was received at about 8:40 a.m. and forced students and faculty to be transported to an off-site location. Neither the school district nor city police could immediately confirm the reports.