Illinois School Bus Driver Fired After Being Caught Drinking Beer While Transporting Children: 'It's Absolutely Brazen'
An Illinois school bus driver has been fired after she was caught on camera drinking beer while transporting a busload of elementary school children.
Michelle Passley, 44, was arrested on Monday after she bought beer at a gas station convenience store and drank it while picking up students during a morning route in Aurora, Illinois, earlier this month, the Aurora Illinois Police Department said.
Detectives said Passley had picked up the school bus at around 6 a.m. on November 15. After completing one route, police said she stopped at a Speedway gas station on North Farnsworth Avenue and bought two cans of beer before returning to the bus.
Surveillance footage reviewed by detectives showed Passley placed the beer in a brown paper bag and drank from it while driving children to school, police said. A total of 32 elementary school students were on the bus while Passley was drinking from the beer cans.
Newsweek subscription offers >
Police said Passley's arrest came after an "observant" convenience store clerk alerted school district officials about a woman who had just bought beer and then driven off in a school bus.
In a news conference on Tuesday, Aurora Illinois Police Department's chief Kristen Ziman praised the convenience store clerk for reporting the incident. She added that no students were harmed before releasing the footage of the incident.
"It's absolutely brazen," Ziman said. "Thats why we're here today discussing it, number one is to bring awareness to it and to let people know that we have an absolute zero tolerance for this when you place children in danger.
Newsweek subscription offers >
"Number two, to really highlight the fact that but for that convenience store clerk that contacted the school district, that we'd be none the wiser of this. So there are two very strong messages going out: That it's not tolerated, and that we need the community's involvement."
She also slammed the driver's disregard for the safety of the students in her care.
"When we put our children on the school bus in the morning, the idea is that we have placed our kids in the safekeeping of someone who is going to take good care of them," Ziman said.
"This is as you can probably imagine, and as a parent for me, it's infuriating to believe that someone who is trusted with these children on a daily basis could potentially put them in this kind of danger so It evokes a very strong reaction in me."
The East Aurora School District 131 said Passley is not an employee of the district, which contracts the First Student Bus Company for its bus services.
After the company was informed about the call about Passley, the company reviewed surveillance footage and alerted the Aurora Police Department to report the driver.
School district officials also contacted the police department as well as the Department of Child and Family Services, police said.
In a statement to Newsweek, a spokesperson for the First Student Bus Company said: "At First Student, there is nothing more important than the safety of the students we transport. We understand and share in the concern this incident has caused.
"We are incredibly disappointed by our former driver's actions. First Student has a zero-tolerance policy for employees whose actions may put others at risk. Behavior such as this is completely unacceptable and at odds with what we stand for as a company. The driver has been terminated."
The statement added that the company has been working with authorities to support their investigation. "Given that this is an active investigation, we are unable to comment further," it added.
Newsweek has contacted the East Aurora School District 131 for further comment.
Passley was charged with two Class A misdemeanor counts of endangering the life and health of a child. She was released on a $100 bond and will appear in the Aurora Branch Court on December 27.
Aurora Police said it also contacted the Illinois Secretary of State's Office to review Passley's commercial driver's license.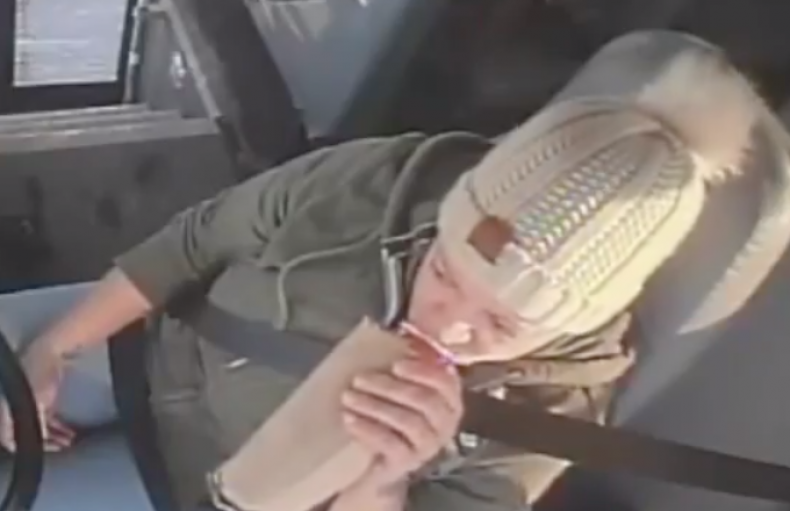 Illinois School Bus Driver Fired After Being Caught Drinking Beer While Transporting Children: 'It's Absolutely Brazen' | U.S.