School Bus Driver Threatened Student With Kidnapping, Torture: Officials
A school bus driver was recently accused of harassing a student and threatening him with kidnapping and torture if the student didn't obey his demands, according to law enforcement officials.
In a press release on Monday, the U.S. Attorney's Office in New Hampshire said that 39-year-old Michael Chick was arrested and charged "with interstate stalking." The press release said that Chick worked as a driver at Greenland Central School in Greenland, New Hampshire.
"Chick is alleged to have threatened a child attending the Greenland Central School and threatening the child's family, and to have travelled from Maine to New Hampshire to make the threats," the press release said.
Court documents reviewed by Newsweek showed that Chick's contact with the unidentified 8-year-old child began on April 18. Chick allegedly would give the boy and his sister gifts and leave them messages if they were absent from school and not on the bus he was driving.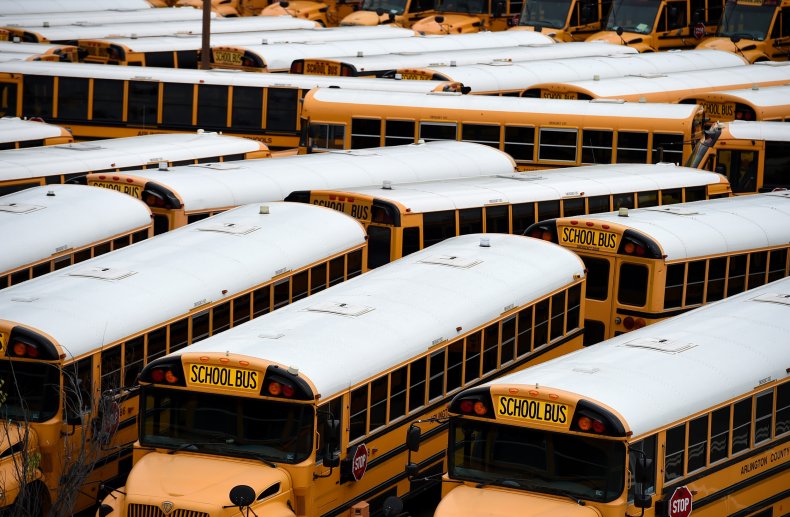 On July 2, the boy's parents discovered two Tracfones inside his room. The boy told his parents that Chick provided the phones to him. The boy's parents eventually informed police about the contact their son had with Chick and provided the Tracfones to officers.
Court documents further allege that Chick told the boy "that 'The Team' had between 8-800 members and that if [the boy] did not meet their demands 'The Team' would go to 'Plan B,' which would result in [the boy] being kidnapped and tortured."
Documents detail a number of conversations Chick had with the boy, including one in which tried to give him a phone and told the boy, "Remember our deal? The reason they haven't gone to that [inaudible] is I've been paying $1,000 a week [inaudible] hold them off while I try to figure out what I gotta do."
On August 5, a police officer met with the boy's parents and reviewed further conversations the boy had with Chick on the phones. The court documents say that the boy "had talked about an organization that Chick referred to as 'The Team.'" Chick told the boy that "The Team" was the organization that was making threats toward [the boy] and his family.
Chick's attorney had no comment after Newsweek reached out.
According to WFSB in Connecticut, U.S. Attorney for New Hampshire Jane Young said during a press conference, "As law enforcement officers, it is paramount that we protect our most vulnerable, and in this case, the vulnerable is a child."
Newsweek reached out to the U.S. Attorney's Office in New Hampshire for further comment.