School Bus Evacuated Because Rider Used Too Much Axe Body Spray
A school bus driver in Manatee County, Florida, evacuated all of his passengers because of the overwhelming odor of Axe body spray, school officials told WFTS Tampa Bay.
The outlet reported that the bus, which was taking students home from Buffalo Creek Middle School, stopped at 119th Avenue East and Erie Road. The driver made all of the kids exit the vehicle while he called emergency services.
EMS reported to the scene and evaluated the children, determining that there was not a health hazard present due to the excessive use of fragrance. A second bus was also dispatched to carry the children for the remainder of the route, according to WFTS.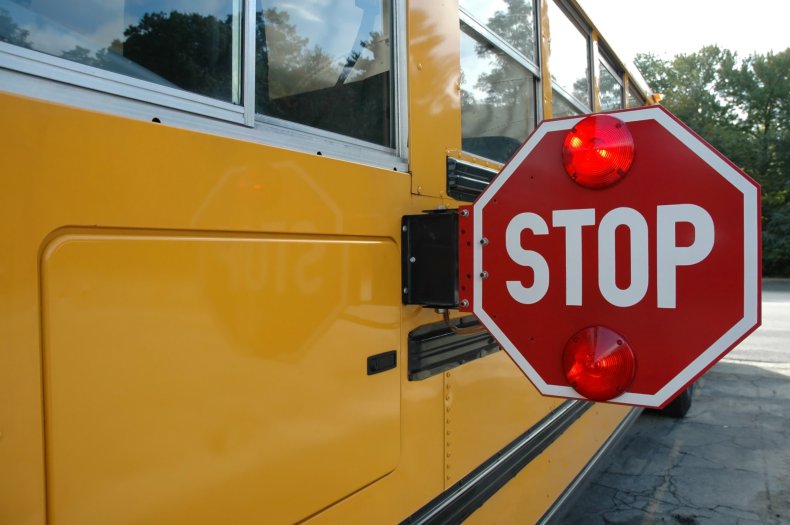 The name of the student who unleashed the cologne was not released to the press.
This was far from the first time that the aggressive odors of Axe products have led to evacuations.
In March 2016, a faulty can of Axe body spray led to a church and child care center in Seattle being emptied out, local news website MYNorthwest reported. Someone called 911 after discovering a backpack with a leaky aerosol in the building's bathroom.
The fire department arrived and, unsure of the contents of the bag, called in a hazardous materials team to dispose of it. They quickly determined that it was harmless deodorant and stopped the leak.
In 2013 Medgar Evers College Preparatory School in Brooklyn, New York, cleared out after emergency crews were called to a sixth grade classroom with reports of an intense smell that was making students feel sick, New York magazine reported.
The source was—once again—revealed to be a can of Axe body spray that a student had sprayed recklessly around the room earlier in the afternoon. Eight students were taken to the hospital by first responders, while two others were remanded to the care of their parents and taken to private doctors, the magazine noted.
Axe has also been involved in at one fatality. In 2008, a British adolescent died after spraying an excessive amount of Lynx—the name under which Axe is marketed in the United Kingdom—in a small bathroom. A post mortem investigation revealed that compounds present in the spray triggered cardiac arrhythmia in the boy. His father found him collapsed in the bath and rushed him to the hospital, where he died five days later, as British newspaper The Telegraph reported.
The Axe brand was launched by British-Dutch conglomerate Unilever in 1983, but didn't reach the United States until 2002, according to a deep dive into the brand published by Fast Company. As the 2012 company profile put it: "A fine fragrance is designed with differently weighted molecules, some evaporating faster than others, so that a scent evolves as it's worn. Axe doesn't bother with these subtleties ... Boom. In your face."
Unilever did not immediately respond to a request for comment from Newsweek.