A school district in Waco, Texas, has vowed to keep mask wearing in its schools mandatory in direct violation of Governor Greg Abbott's order against such mandates, citing multiple staff illnesses and deaths related to COVID-19 as the justification for its decision.
Susan Kincannon, superintendent of the Waco Independent School District (ISD), told The Texas Tribune in a Monday story, "We've lost employees along the way. And it's been very sad to watch. It's not something I ever thought I would have to deal with as a superintendent. It's been a long haul since this began."
As a result of the decision to keep its mandate in place, the Waco ISD is among about a dozen districts in Texas now facing a lawsuit for not following Abbott's order.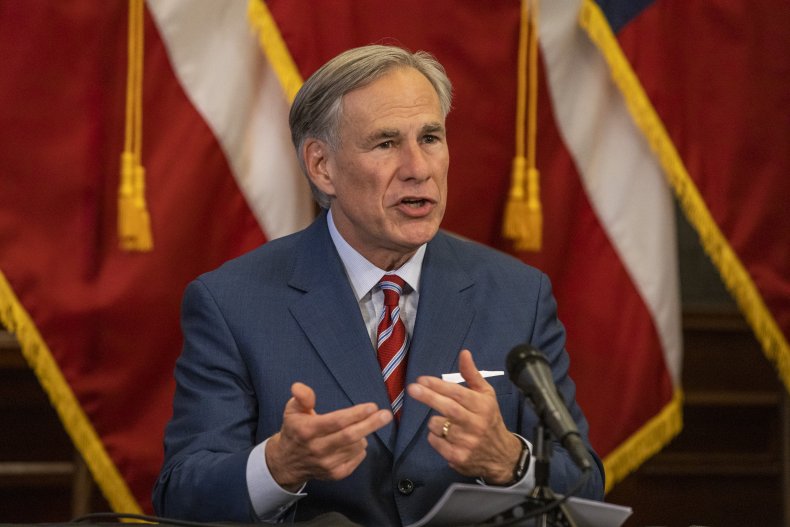 Kincannon told The Texas Tribune the district lost the principal of G.W. Carver Middle School at the beginning of the pandemic. Then two teachers from the nearby Connally Independent School District succumbed to COVID-19 complications in August when students returned to in-person classes.
Soon, coronavirus infections among faculty at Waco ISD schools began rising dramatically during the first week of school, Kincannon told the Tribune, and a member of the district's communications staff became ill with COVID not long after and eventually died.
Kincannon said she had originally intended to follow Abbott's order and allow individuals to make their own decisions about wearing masks. However, following the spike in Texas coronavirus cases during the summer because of the Delta variant, she decided the risk was too great.
"Cases began to pop really quickly those first three days [of school]. We saw 104 cases. Last year, it took us seven weeks to get to 100 cases," Kincannon told the Tribune. "The second week of school we saw 285 cases. And so that decision to require masks really came about as a result of what we were seeing in our schools, and how quickly the cases were multiplying."
Kyle DeBeer, Waco ISD's chief of staff, told the Tribune that district officials were not certain that Abbott's order against schools implementing mask rules was within his authority as the governor. He said, "Clearly, we have felt this way from the start or we wouldn't have instituted a mask mandate."
Like other Texas school districts that have defied the order, Waco ISD intends to keep its mandate in place. The district said it has seen success after imposing the rule, going from 285 coronavirus cases to 93 two weeks after the mandate went into effect.
For the week of October 4 to 10, the number of cases in the district dropped even further, to 25.
Newsweek contacted Waco ISD for further comment but did not hear back in time for publication.