School District Partners With Security Company Claiming to Slow Shooters
The city of Jacksonville, Florida, said Wednesday that it is working with a security company in an effort to improve school safety.
Jacksonville Mayor Lenny Curry announced the partnership during a news conference on Wednesday, but said that the company, Armoured One has already been working with Florida's Duval County Public Schools for "months," the Florida Times-Union reported. According to the newspaper, the company will assess security within the district's schools and suggest improvements.
The announcement came just over a week after a mass shooting at an elementary school in Uvalde, Texas, that left 21 people, including 19 students, dead.
"The company was founded by a SWAT operator. They've been studying active shootings. When faced with a problem, people turn to the experts," Curry said Wednesday, according to the Times-Union.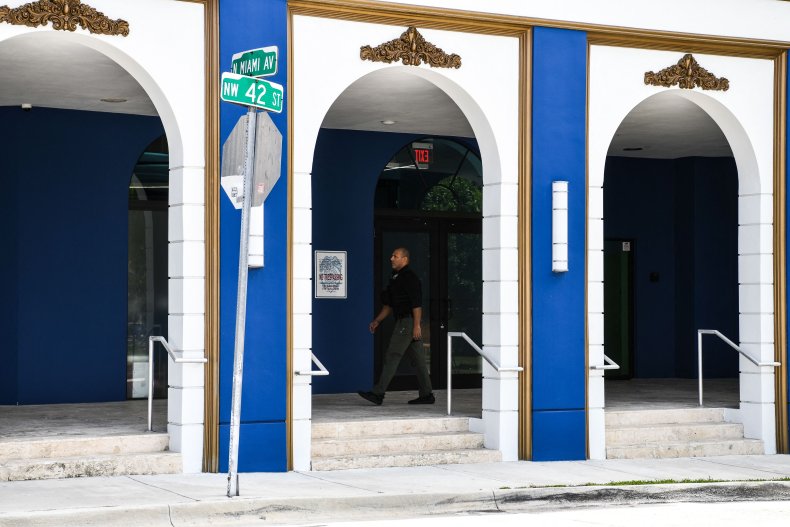 According to Armoured One's website, the New York–based company was founded in the wake of the school shooting in at the Sandy Hook Elementary School in Newtown, Connecticut, in 2012. The company states that since its founding it has "taught active shooter training to tens of thousands of school staff members and businesses across the country."
"Armoured One's security assessments have helped guide capital project decisions that have saved lives. Their products have been in place in actual active shooter situations where they passed their greatest test—no lives were lost," the company says.
Among its services, Armoured One installs security glass, windows and doors. "This is designed to slow down or deter an attacker from gaining entry with force or a gun," the company writes.
The Times-Union reported that Curry said Wednesday that Jacksonville's partnership with the company will cost less than $100,000 but that he did not detail if city schools will be installing the company's equipment.
Newsweek has reached out to the Jacksonville mayor's office for comment.
In the days following the shooting in Uvalde other schools around the country have seen shooting threats. In Bellport, New York, last week, a 16-year-old student was arrested last week after allegedly making threats on Instagram about conducting a mass shooting at his school. After receiving 911 calls, police linked the threats to the student and determined he didn't post a real threat.
On Saturday, police in Lee County, Florida arrested a fifth-grader who allegedly threatened a mass shooting in a text message.
"This student's behavior is sickening, especially after the recent tragedy in Uvalde, Texas," Lee County Sheriff Carmine Marceno said in a statement. "Making sure our children are safe is paramount. We will have law and order in our schools. My team didn't hesitate one second to investigate this threat."