School District That Threatened Foster Care for Delinquent Lunch Debts Refuses a Pay Off by Local Businessman
A Pennsylvania businessman who claims he tried to pay off the outstanding lunch debts for students at a school district that gained national attention for threatening foster care for delinquent debts was turned down.
The Wyoming Valley West School District (WVWSD) last week sent letters to 1,000 parents that stated they could be "sent to dependency court for neglecting your child's right to food." The WVWSD reported it had a total of $22,467 in delinquent food-related debts, and the district's attorney said the letter was a way to get attention of parents since other methods of collection seemed to fail.
Todd Carmichael, the CEO and co-founder of La Colombe Coffee Roasters and Philadelphia, penned an opinion piece in the Wilkes-Barre Citizen Voice that says he contacted the district to pay off the debts and "restore the dignity" of those parents.
"Like almost everyone, I was horrified when I read that the Wyoming Valley West School Board sent letters threatening to put kids in foster care over unpaid lunch bills (July 18)," Carmichael wrote.
Carmichael said he received free lunch as a school child when his "mother struggled to make ends meet," and that he knows what it means "to be hungry." After starting his company, which is in the food and beverage industry, he said "I had to do something."
"I worked with my team to reach out to the school district to let them know we were eager to donate the full amount outstanding, reported as $22,467," he wrote. "On Monday, we talked to School Board President Joseph Mazur to determine the best way to transfer the funds in order to wipe the slate clean and restore dignity to the 1,000 families who received these threatening letters."
Carmichael said he offered to bring the balance to $0, with zero strings attached. So he was stunned when he got the answer "no."
"Not only was Mr. Mazur callous and cruel in his refusal, but he also bucked his fiduciary responsibility to the school district that elected him to serve," Carmichael wrote. "Quite literally, he turned away funding.
"Mr. Mazur, I am offering to pay this debt in full. By saying no, you are not just shaming families who elected you, but you are placing this burden on WVW taxpayers, and that is completely unfair."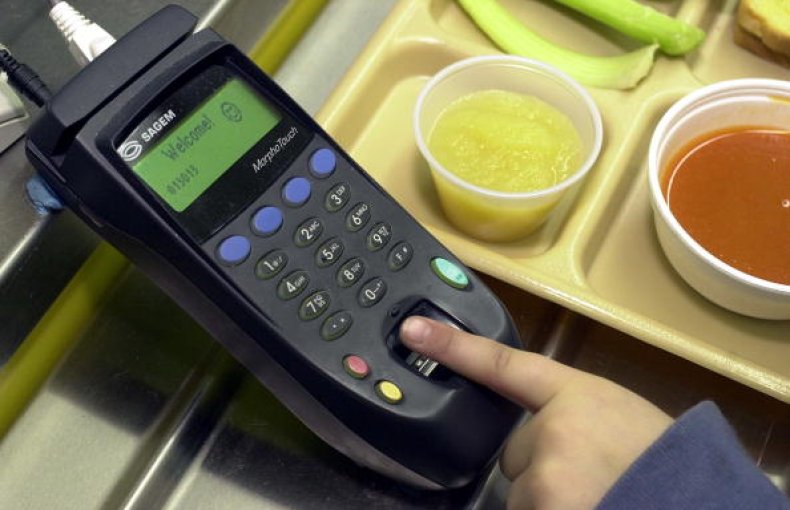 The letter sent home last week by the school district simply said a court hearing could determine whether or not a child could be placed in foster care. The letter read:
"You can be sent to dependency court for neglecting your child's right to food. The result may be your child being taken from your home and placed in foster care."
Joanne Van Saun, the executive director for Luzerne County Children and Youth Services and has been there 33 years, said the district is misrepresenting how the foster care program works.
"I found it very disturbing. Upsetting. It's a total misrepresentation, a gross misrepresentation of what our agency does," Van Saun said. "We do not remove children from families for unpaid bills."