School Forces Students to Put License Plates on Bicycles 'to Ensure Safety'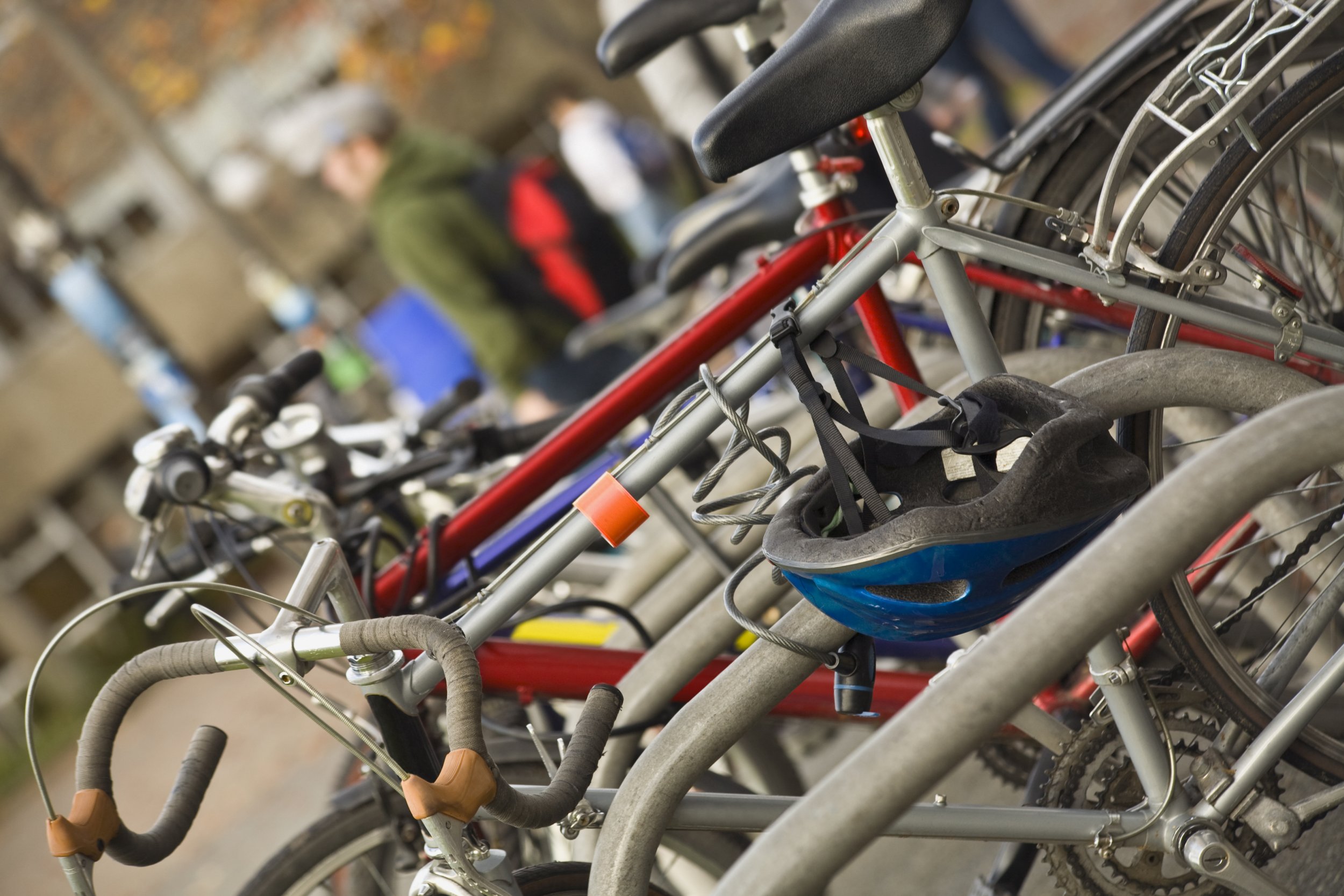 A school in South London, U.K., has introduced a new rule for bike-riding students that requires all bicycles to be fitted with a license plate.
Stanley Park High school, in Carshalton, believes license plates will make it safer for children riding to school and easier for members of the community to report bad behaviour. Beginning Mpnday, students must display a school-issued license plate on their bikes.
According to a headmasters bulletin on the school's website, the scheme will "promote cycling. Safety issues will be central to our scheme, including visibility, road awareness and bike maintenance," school headmaster Amit Amin said. "Workshops will be offered to students, and subsidised equipment such as cycle lights will be made available.
"We were informed last week that one of our students was involved in a collision between their bicycle and a car, fortunately one which did not involve injury—but this has been a timely reminder that action is necessary."
On September 17, the school put up a post explaining its decision: "Last week we asked parents to encourage their child to cycle. However, we are aware that across the borough there are some children who are cycling in a way that endangers themselves and others. We have decided to introduce a cycle registration scheme, and students who cycle to school will soon be issued with a bicycle number plate which must be displayed when riding to and from school."
Spotted by The Sunday Times, the scheme does not charge for the license plates and also includes free bike maintenance for students. Several cycling bodies spoke out against the idea, including Duncan Dollimore of Cycling UK. According to the BBC, Dollimore labeled the scheme as "part of a trend of head teachers trespassing on parental responsibilities."
Dollimore said the focus to improve cycling safety should be based on lowering speed limits instead of "making cycling more difficult."
In October, a survey of 2,000 people in the UK found that license plates for bicycles were backed by 59 percent of respondents, according to The Independent. But plans stalled when the idea was met by backlash from Edmund King, the president of the Automobile Association (AA), and Cycling UK.
Cycling UK Campaigner Sam Jones said bikes change owners too frequently for any license plate scheme to be practical. "Cycles change owners very frequently and are more likely to belong to children than to adults, unlike motor vehicles," Jones said in 2017. "This makes registration a nightmare to administer and adhere to. Rather than encouraging people to cycle, and bring all the associated health and wealth benefits, it is more than likely to put newcomers or occasional cyclists off cycling altogether.