A nine-year-old Australian schoolgirl has refused to stand for the national anthem because she believes it is "meant for white people."
Harper Nielsen, who goes to school in Brisbane, said she wanted to take a stand (metaphorically speaking) because the song was "wrong. When it says 'we are young' it completely disregards the Indigenous Australians who were here before us for over 50,000 years," Harper told ABC Australia. "When it was originally written, Advance Australia Fair meant advance the white people of Australia."
Her parents, Mark Nielsen and Yvette Miller, say they could not be prouder of their daughter. "She's shown incredible bravery in wanting to stick to what she believes in and make a stance for something she believes right and I couldn't be more proud of her for wanting to do this," Nielsen said.
"One of the things she was really hoping to do with this is to raise awareness and get people thinking about institutionalised racism and how that looks and how that might feel to people who these kinds of things affect."
The school was not quite as impressed. Harper was told she could either stand for the anthem or leave the assembly hall.
In a statement sent to SBS, the school said: "The school has been respectful of the student's wishes and has provided other alternatives to singing the national anthem. State schools set out clear standards of behaviour that they expect from their students in their Responsible Behaviour Plan for Students," the statement said.
Harper's protest also drew the attention of Queensland politician Pauline Hanson, a far-right senator who once wore a burka into Parliament House to prove it was a security risk. She has often been compared to U.S. President Donald Trump. In a video post on Facebook, Hanson said she would have given the girl a "kick up the backside."
"She's determined to stay there (in the assembly) because she wants to make a point," Hanson said. "The fact is, there are rules in this country. It's about who we are, it's a part of us. We're talking about a child who has no idea. We are all Australians and this is divisive. I'm angry about this, I'm proud of the national anthem."
Harper has since responded to these jibes from the politician and said her words don't bother her.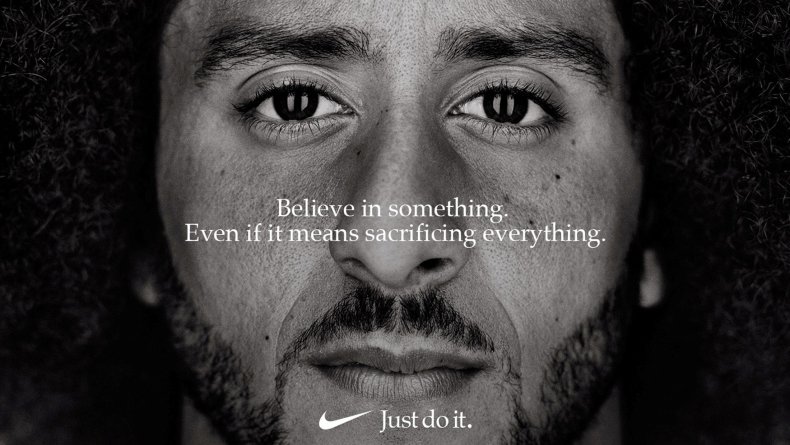 The move comes a week after Nike launched their new advertising campaign playing off NFL star Colin Kaepernick's decision to kneel during the national anthem in America to protest social injustice. The advert shows a close-up photo of Kaepernick and is accompanied by the words: "Believe in something. Even if it means sacrificing everything."
Despite the advert drawing widespread praise, there were many who did not appreciate it, calling for a boycott of Nike products. The mayor of Kenner in Louisiana even went as far as banning all Nike products from the city.