This School in Indonesia Is Suspected of Nurturing ISIS Child Jihadis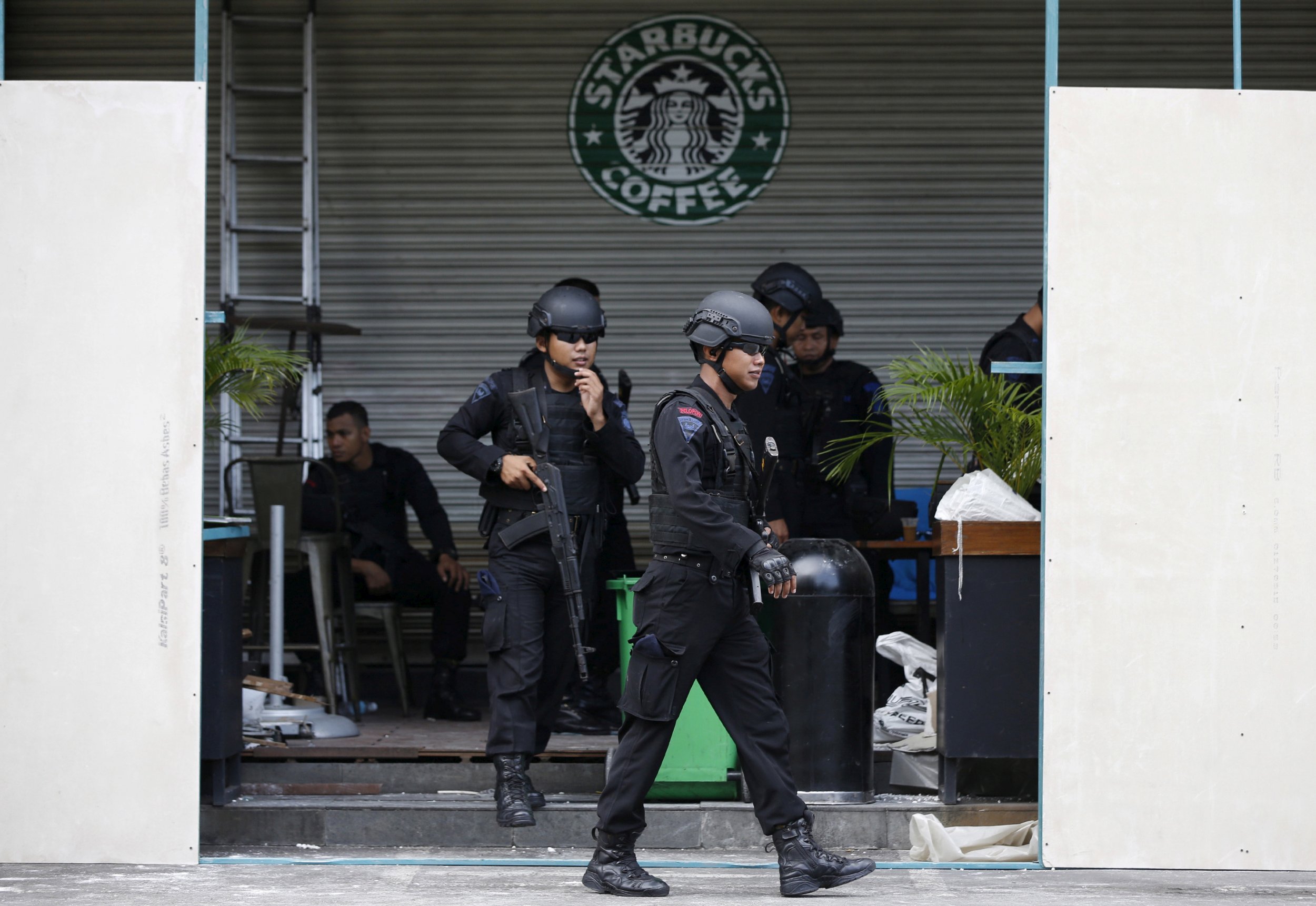 An Indonesian school is suspected of harboring and possibly nurturing children and teachers who have traveled to fight for the Islamic State militant group (ISIS), or pose a domestic security threat to Indonesia, a Reuters investigation has found.
At least 12 people from Ibnu Mas'ud, an Islamic boarding school, traveled to or attempted to travel to Iraq and Syria to join the ranks of the radical Islamist group between 2013 and 2016. Eight of those were teachers, but four of them were students, including one child aged 11.
In one case, Singapore detained three of the school's staff and one of its students in February 2016, deporting the group back to Indonesia on suspicion that they were attempting to travel to Syria to join ISIS, where it had established half of its self-proclaimed caliphate.
The report said that Indonesian authorities have convicted or detained at least 18 more people on suspicion of extremist activity, or militant plots in the country, who attended the school or who had links to the institution.
The country's head of de-radicalization told Reuters he has informed Indonesia's religious ministry about the threat the school poses. But the school denies teaching a radical curriculum or instilling violent extremist beliefs in its students.
A spokesperson for the school, known as Jumadi, said that it had "no curriculum" but that its activities centered on "memorizing the Koran" as well as the teachings of the Prophet Muhammad, known as the Hadith.
Reuters said it had viewed a YouTube video that showed the school's principal saying that it followed the ultraconservative strand of Islam known as Salafism. It is the Sunni Muslim ideology that militant groups like ISIS and Al-Qaeda use as the basis of their beliefs. In the video, Principal Masyahadi said, "Ibnu Mas'ud ensures that Muslim children are preoccupied with efforts to understand their religion correctly so they become a generation that understands the religion and will fight for the religion."
Indonesia has experienced several ISIS-inspired attacks and foiled many plots since the beginning of 2016. In October of that year, Indonesian police shot and killed a man inspired by ISIS who attacked and injured three police officers with a machete.
In July of the same year, Indonesian security forces killed the country's most-wanted Islamic extremist, Santoso, after a five-year manhunt.
An ISIS-affiliated cell carried out the Jakarta attacks in January 2016, and authorities believe that Santoso's group had links to those who perpetrated the assault, which left four civilians and four attackers dead.
Indonesian counterterrorism police raided Ibnu Mas'ud after that attack, not arresting anyone but revealing that the complex had come under suspicion at one point for links to one of the ISIS-inspired attacks in the country.
Activists who hunt members of the jihadi group and pro-ISIS supporters on the encrypted app Telegram told Newsweek that their monitoring in recent months has shown an increase in the chatter by Southeast Asian militants on the platform, particularly from Malaysia, Indonesia and the Philippines.
Indonesian militants are believed to be active or to have at least partly funded jihadis battling the Philippine army in the southern city of Marawi, which they took over in May. The military has recaptured much of the city, but battles are continuing to rage as at least a hundred jihadis continue to hold out in the dense urban environment.