School Names Boy with Autism 'Most Likely to Get Lost in a Crowd'
"This is a type of bullying by the teachers," said Desiree Perez, whose son just completed sixth grade at Normandin Middle School in New Bedford.
Teachers and administrators at a Massachusetts middle school are being criticized for giving an autistic boy an end-of-the-year superlative naming him "Most Likely to Get Lost in the Crowd."
Desiree Perez said giving the certificate to her son Kelvin, who just completed the sixth grade at Normandin Middle School in New Bedford, is "a type of bullying by the teachers."
Perez became aware of the situation after stopping by the school to pick up Kelvin's report card and other forms. Once back in her car she flipped through the paperwork and saw the award.
"I was looking at his report card, which was good, he got all As, Bs, and Cs," she told WBSM 1420. "But when I look at the end of the paperwork, I find a [certificate] that says, 'Most Likely to Get Lost in a Crowd.' That's his award for the whole year. Everything he did all year, and that's what he got."
Perez says the school was aware of Kelvin's condition.
"I didn't think it was funny. My son didn't find it funny either," Perez told WJAR. "He said, why was a teacher giving him this award because he was never lost in the school?"
She added that superlative shouldn't be given to any student. "They should only give positive awards. These kids struggle every day with what they have to go through."
Kelvin has faced numerous hardships in his young life, including developmental delays and bullying by classmates.
"He struggled a lot,. He didn't even talk until he was 7 years old. He's been through a lot, and people don't get that. They don't get what he's gone through and what I've gone through."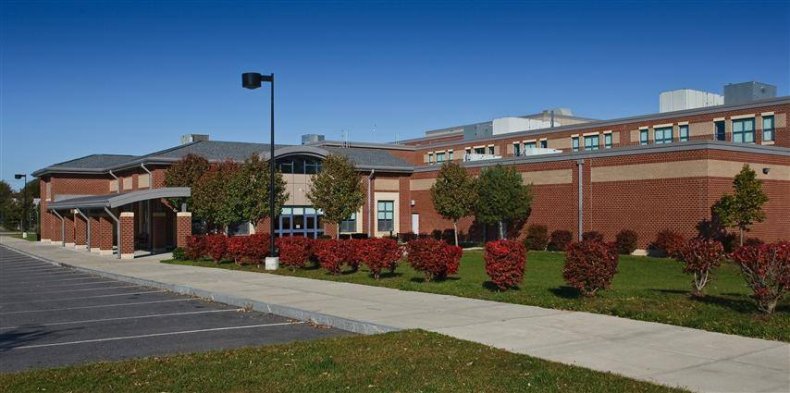 Perez has met with Normandin principal Sean Woodard-McNiff, who apologized for the situation.
"He was asking me to forgive this incident," she told WJAR. "And he said he couldn't do anything about the teachers because they had already left for vacation."
Perez is still hoping to meet with Superintendent Thomas Anderson, and get better training for the teachers involved. She's reached out to Anderson and New Bedford Mayor Jon Mitchell, but says she's yet to get a response from either.
"I asked for them to see that he gets an award that says something about his strengths, not about stuff like this. And that these teachers should be notified that they shouldn't be giving things like this to the kids."
In a statement, the school district acknowledged it is aware of the complaint and is pursing a "full investigation."
Last month, an Indiana school came under fire after a special education teacher handed a "most annoying male" award to an 11-year-old student with autism.