School Nurses Feel Voiceless, Overworked Amid Debate Over Changing COVID Guidelines
The debate over who knows what's best when it comes to protecting kids during a pandemic continues to be waged by parents and school districts across the nation. But as voices on both sides have continued to grow louder and louder, those who specialize in school public health say they haven't been given a chance to be heard.
While families and district officials have often had few doubts about handing student health care matters over to school nurses, the pandemic—alongside the barrage of information constantly emerging about the coronavirus—has all but stripped school nurses of their expert status.
"No one knows the intricacies or is an expert at school health more than a school nurse," Kate King, a school nurse at Ohio's Columbus City Schools, told Newsweek.
"Public health agencies and public health experts have their lens," she continued. "Certainly, other health care professionals, such as pediatricians and pediatric nurses, have their lens, but the school nurse has that combined lens of how health care and school systems work together and what the best way to accomplish health care in schools is.
"It's hard enough to be a school nurse during this pandemic, but to not be listened to and to have your area of expertise kind of pushed to the side is very difficult," King explained.
Although school nurses care for a smaller community when compared with the local health department, they still fulfill a public health role that requires a more comprehensive approach than that for nurses working in acute care settings, like long-term-care homes or hospitals.
Instead of focusing on a given number of patients on an individual level, these nurses are tasked with population health—collecting coronavirus samples, sending PCR tests to labs, conducting contact tracing, assessing isolation and quarantine times and running vaccination clinics.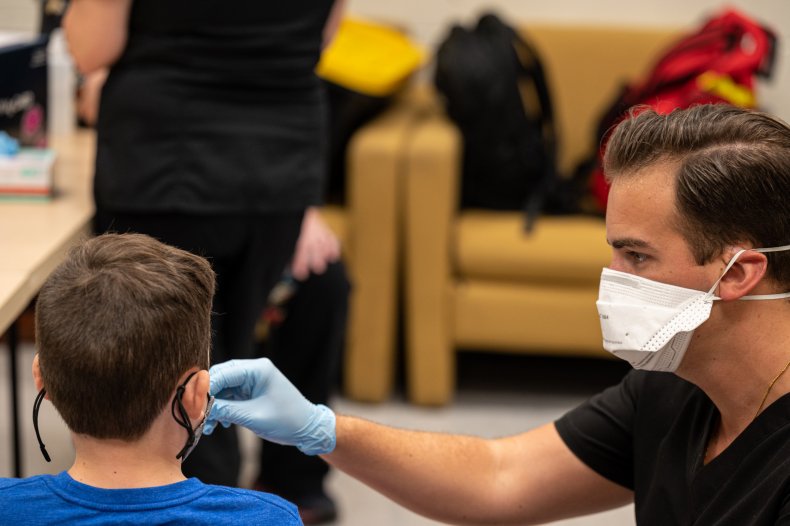 The public health background of school nurses means they are typically the ones most up-to-date on fluctuating local guidance in school communities.
Over the course of the pandemic, those recommendations have changed repeatedly, sometimes back and forth and often without much notice.
The constant switch-ups and inconsistencies between state counties have taken a toll on many nurses, who not only have to quickly learn the latest protocols but then relay those messages to parents, who may not have the same information.
"It's been a lot, with ever-changing guidance and protocols. As the pandemic continues to evolve, it's been very challenging for school nurses to keep up with all of the changes and be able to communicate the guidance to families, parents, students, staff," Linda Mendonca, president of the National Association of School Nurses, said.
"Most parents are understanding, accepting and know that the guidance the school is following is to keep everybody healthy and safe, but there have certainly been some challenges," she said.
Mendonca, who is also a state school nurse consultant at the Rhode Island Department of Health, said the novelty of the virus has led most parents to do their own research and, in some cases, challenge the school's advice when it doesn't align with the information they've received.
In situations where schools choose to be stricter than the U.S. Centers for Disease Control and Prevention, she said, "parents have kind of confronted school nurses and been argumentative and difficult. I've heard some nurses have been verbally abused."
Gloria Barrera, a school nurse working at a high school outside of Chicago, is one of those nurses.
Barrera described cases where parents pushed back against keeping their kids in quarantine at home, called her names, or threatened to take legal action against nurses for enforcing the guidelines passed down from the state and local health departments.
"If we're going to be called the most trusted profession, then why are you so angry with us?" Barrera asked. "We are not the ones to be stoned right now. We are just the messengers of public health. We're doing what we were hired to do, and that is to serve our students, our community, our staff and to keep everyone safe and healthy."
She said the pushback has especially intensified after the return from the winter break, as schools took new measures to respond to the ravaging Omicron variant.
"This past week really was hell week," Barrera said. "We saw more pediatric cases at the district level but also across the state of Illinois. Pending test results almost quadrupled those for the whole month of November. This Omicron surge—we are seeing right now in schools and it is completely overwhelming.
"I've been a school nurse for 14 years, and I don't think I've ever felt the type of stress that I'm feeling right now and just the overwhelming workload," she added.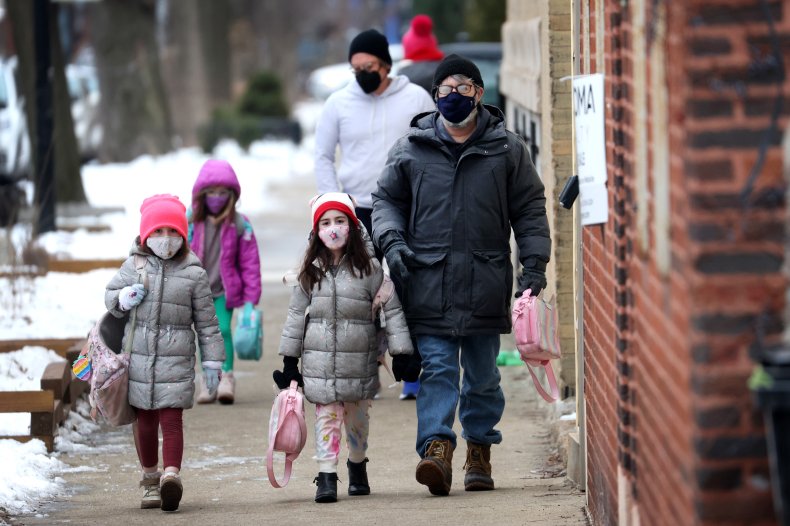 School nurses say they have felt their workload double during the pandemic, having to take on an onslaught of new responsibilities while still performing their regular duties. Two years into the global health crisis, the short-staffed workforce is running out of gas.
"A lot of us are taking work home, and this is work that we would have otherwise done at school," Barrera said. "Our duties have not changed. Nothing has been taken away. It's just been added and added, and it's kind of a breaking point. Something needs to change."
King said, "People think that nurses just kind of hang around and do episodic illness and injury, but we take care of kids with diabetes, kids with seizures, kids with sickle cell, and we plan care. Now, we're running the public health system in our schools for our kids. It's a very challenging and complex role. It's wonderful. I love it, but it is very challenging because of the workload."
Mendonca said the stress of the pandemic and the distress caused by having to mediate between school administrators and parents have driven a considerable number of school nurses to either retire early or change professions entirely.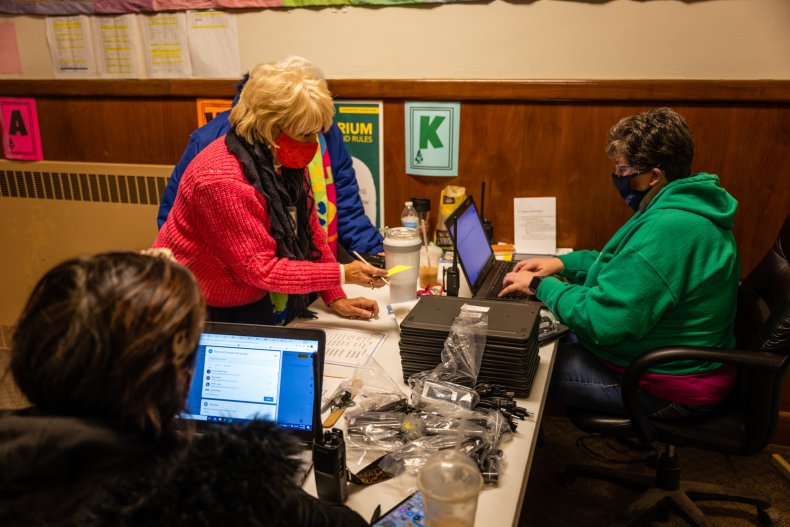 Omicron has also presented a particular challenge for school nurses, who left school last June thinking the worst of the pandemic was over. After the Delta variant dashed those hopes, Omicron entered the picture and fueled feelings that there is no end in sight.
"We're really concerned with Omicron spiking after the winter break," King said. "We knew about Omicron before, but it really wasn't anywhere near what it is now. Funding and availability of the mitigation strategies that are needed for Omicron—close-fitting masks, space for students to come back and eat lunch unmasked—aren't the same as before."
Barrera said, "I don't see the light at the end of the tunnel for this month. I'm just really striving for that ounce of hope that February is going to be better and will flatten."
Despite growing concerns over the latest surge of coronavirus infections, the nurses that spoke with Newsweek emphasized that they want kids to be learning in person. They're just asking that their communities offer some patience as they try to figure out how to keep schools open safely.
"Our overall goal has always been to have students in the building, but it needs to be under the mitigation strategies that are set forth, and it needs to be in a safe manner," Barrera said.
"The question is: Is it safe for students and staff members to be at school? Are the students getting the best education if they're in person? Those are to me the two questions," King added.
"Those might be educational questions, but the role of the school nurse is to provide the structure and support of health care in order for students to get the best education possible," she said.