North Carolina School Officials Apologize For 'Deeply Disturbing' Civil War Assignment
North Carolina school officials have apologized after racist tweets and hashtags were displayed in an elementary school as part of a Civil War assignment.
Fourth graders at Waxhaw Elementary School were asked to write tweets that people living in North Carolina during the Civil War might have posted if Twitter existed then, Kimberly Morrison-Hansley, a member of the Union County NAACP chapter, told The Charlotte Observer.
"It should be deeply disturbing to anyone," Morrison-Hansley said.
Students selected the tweets they were most proud of and they were displayed on a Twitter wall in the school's hallway, according to WCNC Charlotte.
None of the tweets featured on the wall were anti-slavery, the station reported.
WJZY-TV reported that a post on the school's Facebook page, which has since been deleted, showed some of the tweets students came up with.
They included tweets such as "you may not agree with slavery but I do and I'm honest about it #Slaveryforlife."
The assignment prompted outrage among parents, who reportedly sent letters to school officials.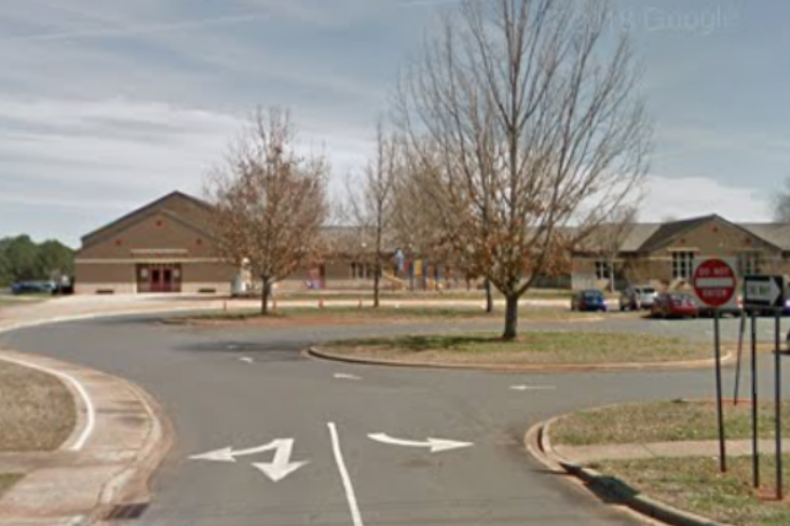 One parent, Brittany Buford, told WCNC Charlotte that it wasn't surprising that "racism and institutional racism continues to rear its ugly head in that community."
Buford added: "There's nothing else to call it. There's no second side to this coin. Racism is racism."
Superintendent Andrew Houlihan took to Twitter following the outcry over the assignment, calling it "racially insensitive and not appropriate."
"I want to be clear: any type of assignment such as this is unacceptable. We are taking this matter very seriously and will ensure this doesn't happen again," Houlihan wrote.
In a statement provided to media outlets, Union County Schools apologized and called the assignment "unacceptable."
"We apologize for offending parents, staff, students and members of our community," the statement said.
It added: "District administrators are taking this matter very seriously and met with the entire Waxhaw Elementary staff."
The statement also said the Twitter wall had been removed and that the school district is developing training sessions for all employees to address diversity, equity and inclusion.
But Morrison-Hansley, a former member of the county Board of Education, told the Observer that the statement is inadequate.
The superintendent and board members should face the public on YouTube and apologize themselves, she said.
In a statement on Facebook, the Union County NAACP's education committee chairperson Selina Campbell said the views shared in the tweets was "not uncommon" in Union County.
"The question that we have to ask is, exactly what did they read and what did it say for them to respond 'that it was good and to keep it' as well as who taught the class and did they add a perspective that would encourage such an egregious response," Campbell added.
"The tweet that the students were most proud of is indicative of the thoughts, values, and oppressive practices of the families and leadership here in Union County. These are just children that need to be taught how treacherous and demonic slavery was and that Black people are still suffering from the residue of it today."
Union County Public Schools and the Union County NAACP have been contacted for additional comment.