School Officials Deny That Autistic 5-Year-Old Was Labelled 'Sexual Predator' After Hugging Classmate
A Chattanooga, Tennessee family say their autistic 5-year-old son's school has labelled him a "sex offender" for life after hugging a classmate, but school officials call the claim "inaccurate."
A teacher called East Ridge Elementary kindergartner Nathan's family earlier this year and accused the boy of being a "sexual predator" after hugging one student and kissing another on the cheek, according to Summery Putnam, Nathan's guardian. School officials rejected that version of events Wednesday, saying that the incident in question did not concern a hug or kiss, and that the boy had not been labeled a predator.
Putnam told News Channel 9 on Monday that she was "sick to her stomach" after receiving a call from the teacher, who told her she would "need have a talk with Nathan about boundaries."
The teacher claimed that the hug and kiss amounted to "sexual activity" by Nathan, Putnam said. She explained that the boy's autism leads to social miscues and misinterpreted behavior, adding, "If you don't understand how autism works, you'll think he's acting out or being difficult."
The boy's grandmother, Debi Amick, shared a private Facebook post with the news outlet earlier in the week, apparently seeking advice on the matter.
"What do you do when a 5 year child is being labeled a sexual predator and accused of sexual harassment by the school system?" writes Amick. "It was disclosed that it will go in his record for the rest of his life that he is a sex offender. This child is austic, he comprehends and functions very different than your typical 5 year. What do you do? Who do you turn to for help when the school will not even listen to the child's doctor when he explains the child's difficulties in his comprehension of simple things such as boundaries. If anyone can offer advice or help please do."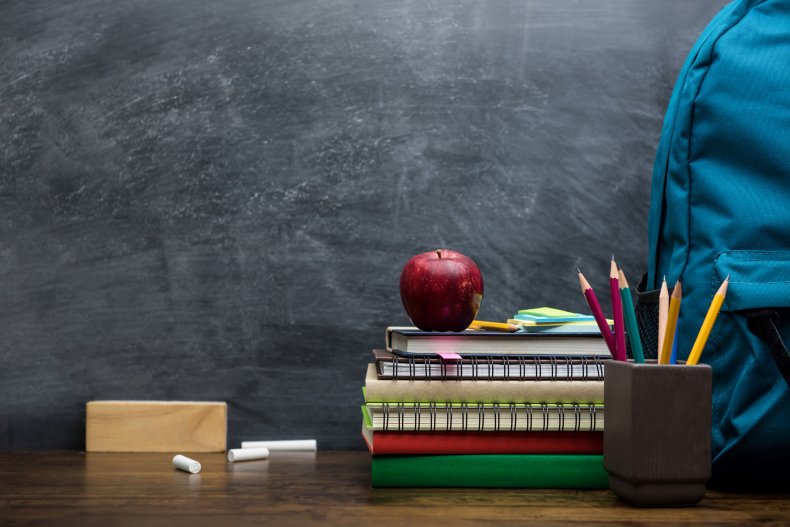 A statement denying the family's allegations was released by Hamilton County Schools Wednesday. The statement does not go into specifics about the incident, saying that privacy laws prevent them from doing so without written approval from the boy's family, but says that school staff "always elects to take action that places the concern for the child as their top priority".
"This family's characterization of the incident with their child at East Ridge Elementary does not capture the full context of the concerns expressed to them by the school," the statement reads.
"It was not a hug or kiss that prompted the school to contact the family. Also, at no time did the school administration punish the child or treat the incident as a discipline issue. Moreover, no one at the school sought to label the child as 'a sexual predator.'"