'Tactical-Grade' Pepper Spray Canisters Installed in Ohio School District to Prevent Shootings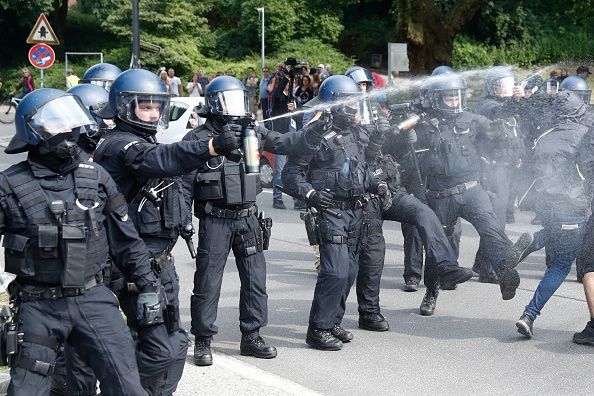 A school district in Ohio will now be equipped with pepper spray in an attempt to prevent school shootings.
The Columbiana Exempted Village School District in Columbiana, Ohio, will be installing the Threat Extinguisher throughout schools in the district, WFMJ-TV reported. The high-powered canisters of pepper spray are connected to a communications system to contact the authorities. If the glass is broken and the spray is released, teachers and police will immediately get an alert of where the attacker is so they can direct students and staff to safety, according to WFMJ-TV.
"When the can is removed from the cabinet, it can send up to a thousand text messages and emails, plus calls authorities and then gives the location of which threat extinguisher has been removed. So when authorities roll up, they know where they need to be in the building," Sam Fasone of Threat Extinguisher told the news station.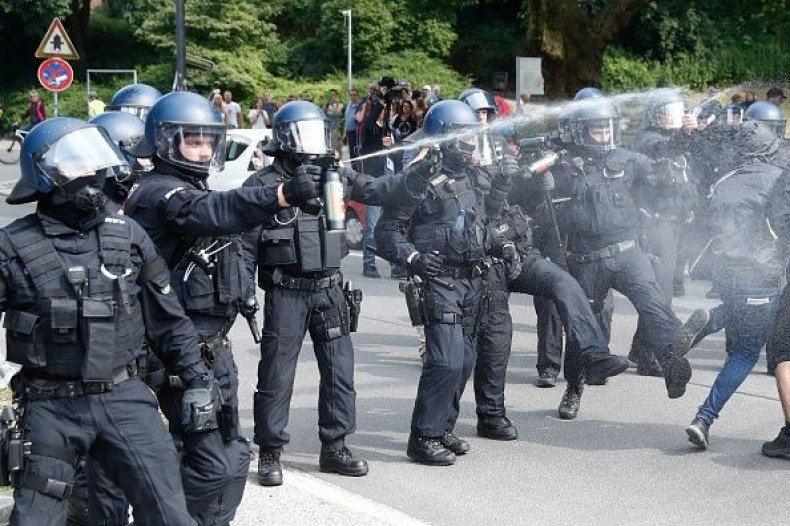 The Threat Extinguisher's website states that the "tactical grade" pepper spray can spray up to 25 feet and is two times stronger than law enforcement pepper spray.
"And many board members, many of whom had been classroom teachers, shared with us that many teachers don't want to carry guns and worry about potential issues with their use, including what if a teacher is overpowered by a student. Threat Extinguisher can be another layer to the security in schools," the company said on its website.
Newsweek has reached out to the Columbiana Exempted Village School District for comment but did not hear back in time for publication.
In the wake of the school shooting at Marjory Stoneman Douglas High in Parkland, Florida, on February 14, which left 17 people dead, schools have been implementing ways to keep students in schools across the U.S. safe. President Donald Trump suggested that teachers should carry guns to protect students a week after the Parkland shooting, The New York Times reported.
Other schools have considered building bulletproof storm shelters inside classrooms. One school in Pennsylvania handed out buckets of river stones in March to arm their teachers in case of an attack.
Michael Dorn, the executive director at Safe Havens International, a nonprofit that helps school systems improve crisis preparedness and campus safety across the globe, told Newsweek that spraying pepper spray and other preventive measures like throwing rocks during a school shooting could do more harm than good.
"We're seeing a lot of these untested approaches in schools that don't actually work," said Dorn. "When we still have school officials buying baseball bats and buckets of rocks to help neutralize the attacker, they do not really stop this kind of attack from happening."