School Reinstates Raiders Nickname 11 Months After Removal Over Concerns It's Offensive
A Vermont school has reinstated its school nickname after 11 months despite the debate still raging on.
The Rutland City School Commissioners board ruled to reinstate Rutland High School's former Raiders nickname in a 6 to 5 vote. Originally, the board debated on whether to add it to the upcoming city agenda for voters to decide on. However, after hours of deliberation, they decided that it was simply easier to put in the name rather than have it put to an election. This move proved to be controversial among some members.
"This is the democratic process," said Commissioner Charlene Seward, who was in favor of putting the debate on the ballot. "I'm not sure why you're against that if the majority of the board would like to put something on the agenda for majority vote."
The public also seemed to support the idea of it going to the ballot.
"If this board cannot make a decision, which it seems it cannot," said citizen Karen Bossi, "this should be put on the ballot as a ballot item and let the taxpayers decide."
Many commissioners had been pushing for the name to be reinstated since last spring. The Raiders nickname was officially changed to Ravens in late 2020, along with the school's previous arrowhead mascot. Both were deemed as offensive toward Indigenous people. It is unclear whether the name reversal will also affect the mascot. Some in support of changing back the nickname claimed that the majority of students at the high school continued use the nickname, although others have challenged this at the meeting.
"I know quite a lot of people in quite a lot of different circles, that would say that—first of all, they just want it to be over—and second of all, they understand where we are coming from with the point that it is, at this point, racist and dividing us," said Isabella LaFemina, the school's senior class representative.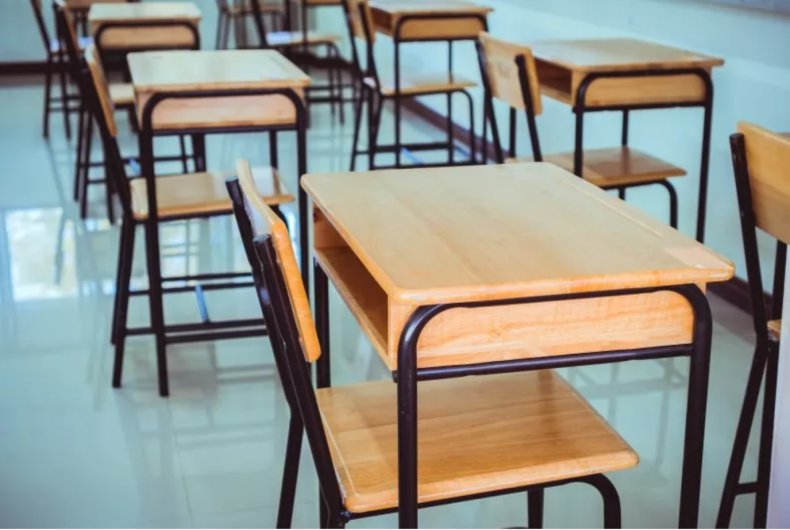 On Tuesday, the school nickname dominated the school board meeting, the newspaper reported.
Commissioner Stephanie Stoodley spoke at length about the need for the board and the community to come together to find a compromise, saying students had not been sufficiently included in the decision.
"Go to a Rutland football game on a Friday night. Those student body are not saying 'Ravens.' They are saying 'Raiders,'" Stoodley said.
Commissioner Dena Goldberg questioned the argument that the Raiders name should return because it's allegedly what the majority of people want.
"Majority voting does not necessarily address minority issues," Goldberg said.
The Associated Press contributed to this report.