Ohio Man Threatened School Shootings as Distraction for Bank Robbery
Police in Pennsylvania say that Luke Joseph Dell of Beavercreek, Ohio made false school shooting and bomb threat alerts as part of his plan to lure police away from a bank that he planned to rob.
WJW reported that the scheme took place on October 22. A report from the North Huntingdon Police says that Dell walked into a Bob Evans restaurant wearing a high-end mask that made him look older than his 35 years. He then passed a handwritten note to an employee that said there were both bombs and active shooters at Norwin and Jeannette High Schools.
He then left the restaurant. Employees called police and gave them a detailed description of the man and the black Dodge Charger he was driving, as well as the license plate.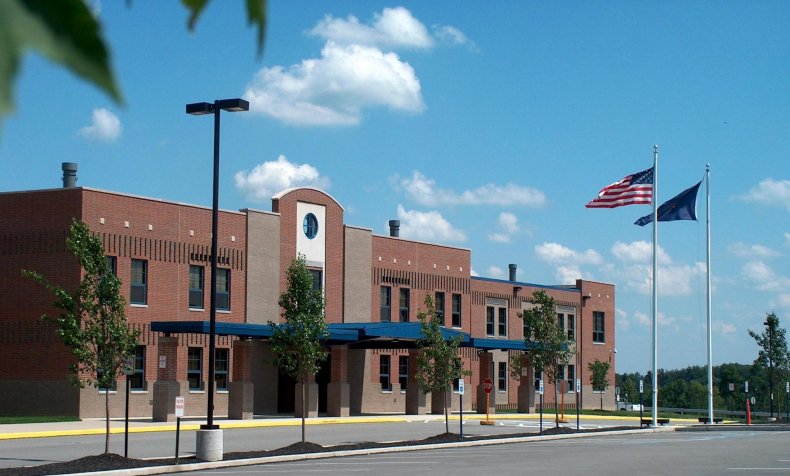 Administrators at Norwin High School and Jeannette High School were contacted and officers were dispatched to both schools. In addition, the officers who reported to the Bob Evans were given a photo of the suspect.
According to the Tribune-Review, police traced the plate and found it had been stolen off of another car on Robbins Station Road. While on the way to that car's location, a police officer stopped the Charger and pulled it over. The officer found Dell still wearing the mask and removed it.
The North Huntingdon Police Department released a statement after the arrest saying that Dell admitted to the officer that he had left the note at Bob Evans and further explained that the ruse was intended to mask a bank robbery he was going to perform in nearby Circleville.
As Dell was being taken into custody, a bomb detection dog alerted on the Charger. Police called in the Hazardous Device and Explosives Section to do a more detailed search of the vehicle, but they were unable to find anything. Dell told police he had a gun, but they could not find a weapon on his person or in his car when he was arrested.
Norwin High School administrators dismissed students until a bomb crew could clear their building. Other campuses in the area were put on temporary lockdown for the day.
North Huntingdon Police say Dell will be charged with Terroristic Threats, Causing or Risking Catastrophe, Reckless Threat to use Weapon of Mass Destruction and Theft (for the license plate). The crimes carry a maximum sentence of 29 years in prison and fines of over $50,000.
Judge Wayne Gongaware denied bail, according to the Tribune-Review, at which point Dell claimed that his actions were not intended as a threat, but as a "warning to the schools." He was cautioned not to speak further without a lawyer present.
Dell's next hearing will be on November 27.