School Shooting Reported at High School North of Seattle. Two Dead, Including Shooter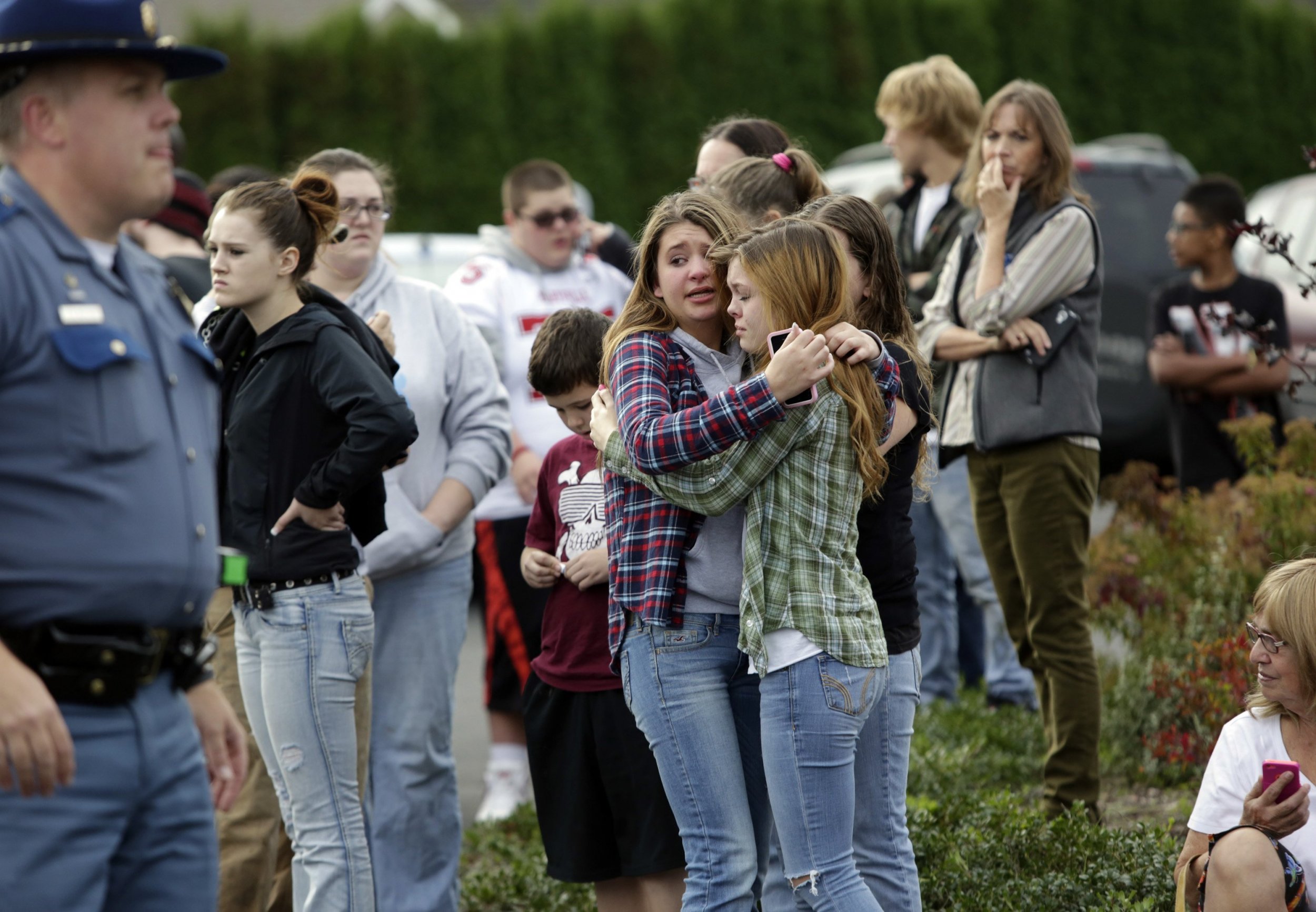 Update: Police confirm that multiple shots were fired at around 10:39 am PDT today at Marysville Pilchuck High School, north of Seattle, Wa.
Two students are dead after one of them opened fire in the school's cafeteria. Hospital officials confirm that three more young people are in critical condition at Providence Regional Medical Center in Everett, Washington. All appear to have gunshot wounds to the head, doctors there say.
A fourth victim, also a student, has a jaw wound and is being cared for at Harborview Medical Center in Seattle, Washington.
A student at Marysville Pilchuck High School said the shooter was angry with a girl who refused to date him and that she was one of the people shot.
Students were seen evacuating the building and being loaded into buses. Multiple police, fire and medic units reported to the scene. The Snohomish County Sheriff's Office is assisting Marysville police.
The Marysville School District released this statement:
The Marysville Pilchuck High School is currently in lock down due to an emergency situation. Police and emergency services have responded. The Marysville School District lock down procedures will remain in effect at Marysville Pilchuck until further notice from law enforcement. We will continue to forward communication in cooperation with law enforcement.