New York Students, Including 10-year-old Girl, Charged With Terrorism Offenses Over Instagram Video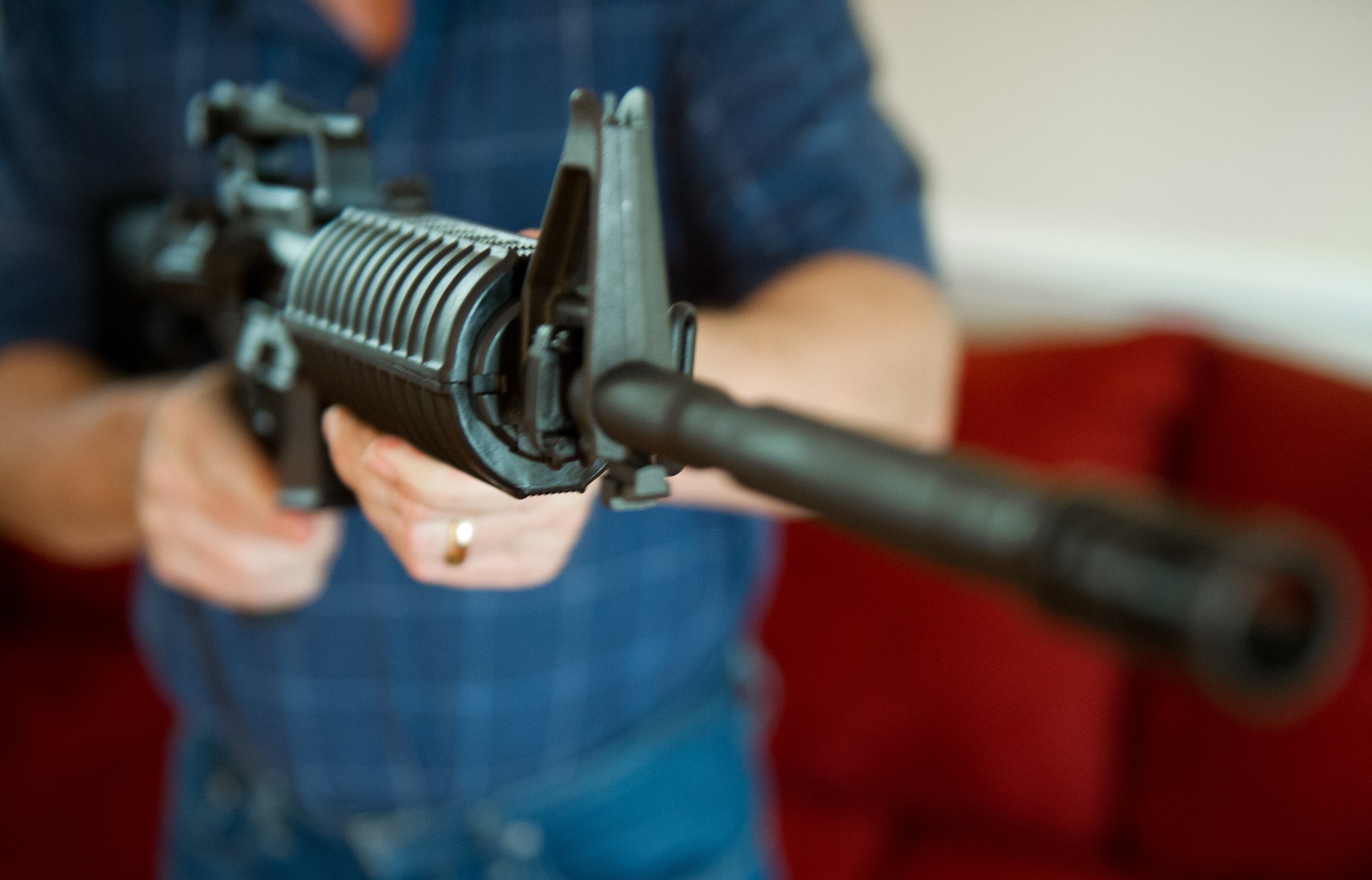 Four children, including a 10-year-old girl, have been charged with terrorism offenses after allegedly posting a mock school shooting video online.
The suspects, who are all students in New York's Ravena-Coeymans-Selkirk school district, are accused of making what police described as "racist and horrifying" videos imitating an attack, before posting them onto social media.
In one clip, seen by News 10, a boy dressed in black and brandishing a fake gun enters a makeshift classroom. He announces "I've always hated school," before opening fire.
"They were mocking their classroom and you can see the one kid sitting at what appears to be a desk and they talk about a teacher and racism and they mention the N-word a few times," Albany County Sheriff Craig Apple told the station.
The footage also shows the 'gunman' dragging out a young girl who was attempting to hide into the middle of the room before shooting her.
Apple believes the suspects digitally edited in fake blood and bullets before uploading the video online.
The video was posted on Instagram along with the caption "enjoy," reports the Times Union. The suspects allegedly made a second video that was very similar.
The clips were brought to the attention of a school superintendent, who notified police. Two students were identified as being 14 and 15 years of age, with the age of the student filming both clips unknown.
All four minors were then arrested on suspicion of making terrorist threats.
A search was carried out at the students' homes, where officers found BB guns and dummy weapons. Apple said the video was proof that the suspects were a credible threat.
"They are young, and people will think well they're just kids," Apple told News 10. "This is above and beyond being kids, this is graphic. It shows them shooting guns and killing people as well as some of the racist remarks that are being mentioned."
The suspects were released back into the custody of their parents, prior to their first court appearance on December 17.
"This is going to be taken as serious as we can," Apple added. "There's no warnings. You will be charged, and you will be prosecuted to the fullest. We are not concerned about how old you are. You cannot do this and expect to get away with it."
A statement on the Ravena-Coeymans-Selkirk school district's website confirmed that their students were arrested over the videos, but added there had been no specific threat against any people or locations.
"However, the troubling content and behaviors displayed in the posts were sufficient to warrant a full investigation by the district and local authorities," the statement continued.