School Stabbing Attack: Man Kills Two Children to 'Take Revenge on Society'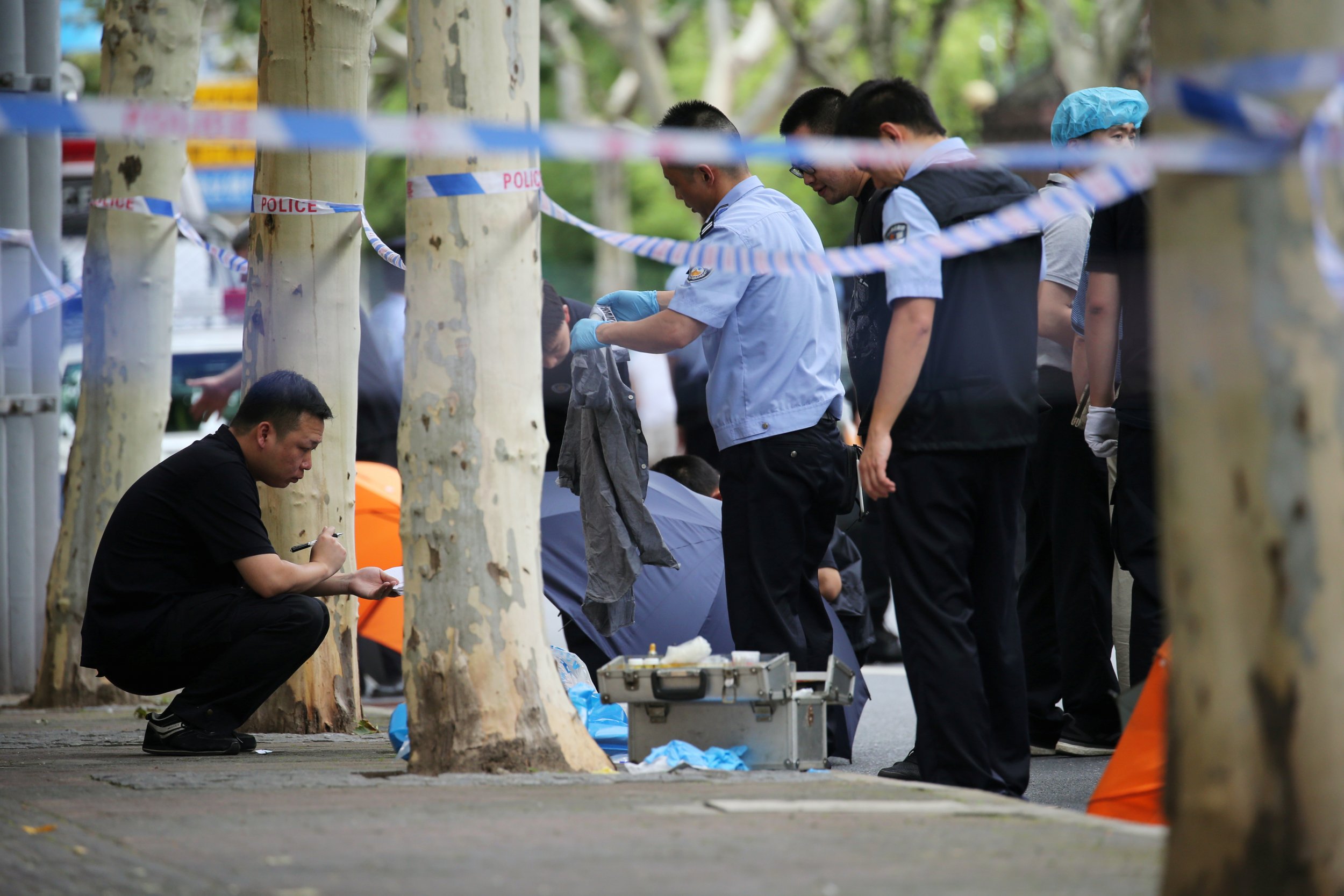 A 29-year-old man was arrested after he attacked several young students and a mother outside a primary school in Shanghai, China, on Thursday.
At around 11.30 a.m., the suspect, whose surname is Huang, was apprehended by authorities with the help of civilians after he attacked three young boys and a female parent with a kitchen knife, according to the Xuhui district public security office's official Weibo page.
The four victims were transported to a nearby medical facility. Two of the male students died in hospital, reported Reuters.
Police said the man carried out the assault to "take revenge on society." Huang was unemployed and moved to Shanghai earlier this month. It is unclear what series of events led him to carry out the attack.
The other male student and the mother did not suffer life-threatening injuries.
Violent crimes are relatively low in China compared to the country's population density. Stabbings and homemade explosive attacks are more common than other types of violence as the law bans the possession and sale of firearms.
Several notable acts of violence in recent years have been carried out near schools against children.
In April, a man carrying a knife attacked at least 19 students as they were heading home after class in the Shaanxi province. Seven of the young children died from the attack and at least 12 others were confirmed to have been injured. Although the victims were not identified, the students who attend the school are usually between 12 and 15 years old.
State-run Xinhua News reported that the suspect was identified as Zhao Moumou, a 28-year-old Mizhi County resident.
In February, a knife-wielding man stabbed a woman to death in a Beijing shopping mall before going on to injure 12 others. Last year in Shenzhen, a man attacked 11 people with a kitchen knife at a supermarket. Two victims died from their injuries and another nine were wounded.