School Student Expelled for Sending Nazi Pic to Jewish Classmate
A pupil at one of England's leading private schools has been expelled for making derogatory jokes on social media about rape and the Black Lives Matter movement, as well as sending a picture of Nazi soldiers to a Jewish classmate.
A 15-year-old boy, who attended the Abingdon School in Oxfordshire, was just months away from taking his GCSE exams, the British equivalent of a high school diploma.
The Oxford Mail reviewed documents and emails from the private school, showing the extent of the offensive jokes, which the pupil has now owned up to and apologized for. Among them, is a picture of three people dressed as Nazi soldiers, which the boy sent to another Abingdon student—from a Jewish family—on Snapchat.
In a video that was posted on TikTok, the 15-year-old is seen making a rape threat. He shared a video of a woman who removes a balaclava and asks "what would you do if I burgled your house?" He then attached a video of himself where he appears to be holding a gun, replying: "I would rape you."
On another occasion, he posted three videos on the app fat-shaming women and mocking the Black Lives Matter movement.
Students from a neighboring school alerted Abingdon School staff about his behavior online. Pupils from the nearby school were "so shocked" and "disturbed" by what they had seen that they complained to Abingdon's deputy headmaster.
"I was particularly concerned about the video making reference to rape, which I believe has now been removed due to community guidelines," one alarmed student told the Mail.
The "deputy head pastoral" interviewed the offending pupil at Abingdon, which charges up to £44,070 per school year, as part of a panel hearing held earlier this month to determine his future.
"He declined to provide any detail about the videos and repeated his view that he thought the videos were jokes," according to a report of the hearing.
"He confirmed that a number of the videos had been taken down by the TikTok platform and that he had removed the other videos after they had been online for a few days.
"He also mentioned that he had received some online abuse known as trolling in response to the videos he had posted."
The 15-year-old child confirmed he was behind the videos. However, his parents are demanding "justice" for him, and argue that the school shouldn't be allowed to monitor his social media accounts. The pupil is too young to attend court in the U.K.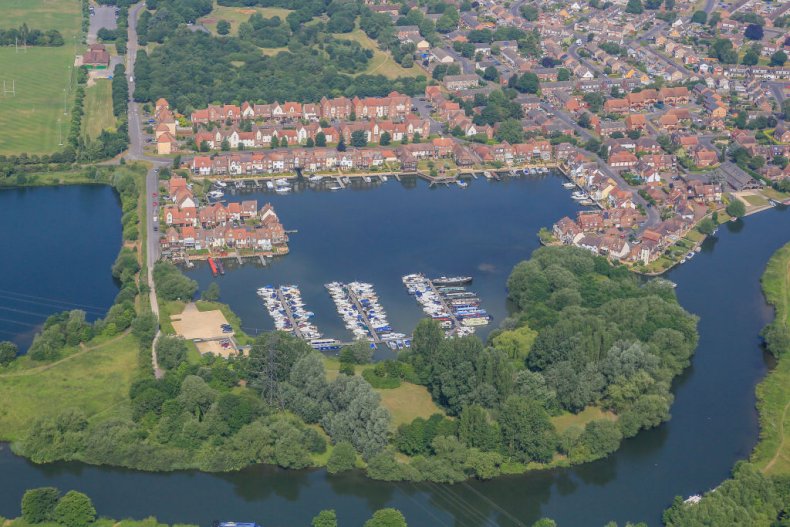 The Oxford Mail report said the parents are mulling complaining to the school owners, starting an online petition to remove the headmaster and launching legal action to overturn the panel's decision.
Michael Windsor, the school's headteacher, would not comment on individuals but he pointed out that permanent exclusion is "rare" and is never a decision the school takes lightly.
"It will only occur after a comprehensive investigation has been conducted and it will follow the rigorous processes and procedures that we have in place," Windsor told the paper.
The school would continue to support excluded students and their families, he said.
"We hope that students are able to learn from the incident and that a move to a new environment will help them to make a fresh start," he added.
The school has been embroiled in other controversies in recent weeks. On the website Everyone's Invited, where sexual allegations in schools are uploaded anonymously as a 'confession,' several posts indicate that a few victims had been 'sexually assaulted, harassed or objectified' by Abingdon boys.
Windsor told the local paper on 6 April that the allegations would be investigated and the school promotes "a culture of mutual respect."