School Tells Mask-Exempt Students to Wear Yellow Star Resembling Holocaust Symbol
A British boarding school has stirred controversy for reportedly telling students who are exempt from its mask mandate to wear yellow stars, which parents likened to badges that the Nazis forced Jews to don during the Holocaust.
Farringtons School, located in a suburban district in southeast London called Chislehurst, recently issued a mask mandate in classrooms and corridors due to rising COVID-19 cases.
In an announcement to parents about the requirement, school headmaster David Jackson said students who are exempt from donning masks can indicate their status by wearing a yellow badge, according to The Telegraph.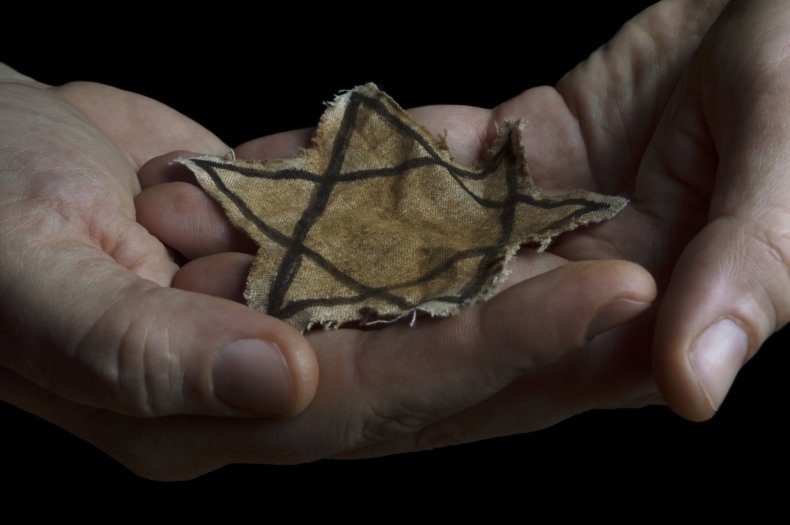 "Those pupils who were exempt from wearing a mask last academic year will once again be exempt and should wear a yellow badge to indicate this," Jackson wrote to parents, according to the newspaper.
Molly Kingsley, co-founder of a parent campaign group called UsForThem, told The Telegraph that she found making the students wear the stars is "deeply inappropriate." She also said the Holocaust symbolism "should not need explaining" to the school officials, while adding the incident is not the first time a school has made such a move.
"Asking children to wear some form of exemption marker has been quite common in schools and unbelievably this specific example of asking them to wear a yellow badge is not in isolation," she told the paper.
The Telegraph quoted a school spokesperson who defended the choice of yellow stars as an identifier.
"The badge was chosen after looking at the government advice about exemption from face-covering badges," the spokesperson said. "This has a yellow circle and so we went for a yellow badge rather than producing a specially designed one. No offense was intended, and we are horrified that any such parallel should be drawn."
During the Holocaust, the Nazis forced Jews to wear yellow badges in the shape of the Star of David. Most recently, yellow stars have also been referenced throughout the COVID-19 pandemic, as some activists have tried to co-opt the symbol to protest mask and/or vaccine mandates.
Jewish organizations have condemned parallels between mandates to Nazis and the Holocaust, noting such comparisons are offensive and exploitative.
Some public officials have also come under fire for invoking the symbol to protest mandates. Washington State Representative Jim Walsh was seen wearing a yellow star in June during a speech to protest mandates, and Georgia Representative Marjorie Taylor Greene had previously compared COVID-19 vaccinations to Jewish people wearing the Star of David. She later apologized, stating: "I'm truly sorry for offending people with remarks about the Holocaust."
Newsweek contacted Farrington School for comment but did not hear back in time for publication.