Schools Across U.S. Cite Inclusivity as Reason for Backing Away From Halloween Events
A school district in Massachusetts is opting to "deemphasize" Halloween themes and events in the classroom this year as part of its pursuit of inclusivity.
Melrose Public Schools announced its decision in a letter to parents that was obtained by local media outlets. The Melrose-based district's decision comes on the heels of similar efforts to shift away from Halloween events at schools in Seattle and Lansing, Michigan.
In her letter to parents, Superintendent Julie Kukenberger noted the district has made an effort in recent years "to deemphasize Halloween and shift our focus toward community building through fall celebrations," according to a copy of the letter obtained by Boston's WFXT-TV. She went on to list "equity and the inclusion of all students" and "fostering a sense of belonging and partnership with all students, families and staff" as two of the district's "key priorities."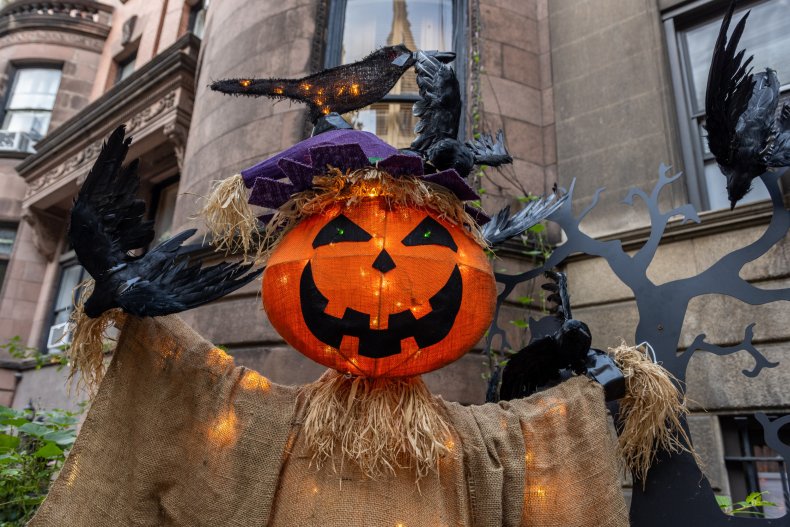 In response to the district's decision, one parent launched a petition last week on Change.org titled "Keep Halloween for our kids." More than 1,600 people had signed the petition by midday Tuesday.
"A day that is merely about costumes and fun has turned political," the petition summary says. "By signing this petition, you are stating that you do not agree with this and want Halloween and its celebration to continue in the elementary schools and the classrooms."
Newsweek reached out to Melrose Public Schools for comment about the petition and will update this article with any response.
Earlier this month, school district officials in Seattle canceled a Halloween parade at an elementary school after some students "requested to be isolated on campus while the event took place," according to a statement Seattle Public Schools shared with The Seattle Times. The Race and Equity Team at the school recommended the parade be canceled after years of debate about whether it should continue each fall. The district then said it was "committed to supplanting the Pumpkin Parade with more inclusive and educational opportunities during the school day," the Times reported.
Some elementary schools in Lansing, Michigan, are also canceling Halloween events this year to address the discomfort school officials said was reported by students and parents.
In a letter to members of the school community sent earlier this month and obtained by the Lansing State Journal, officials with East Lansing Public Schools said they encountered "students whose families do not celebrate or feel comfortable with their children participating in Halloween festivities" every year.
"We have young children who become overwhelmed and sometimes frightened of the costumes and others who come to school with no costume at all," the letter said.
The district added: "We're striving hard at East Lansing Public Schools to be a district that is equitable and inclusive for all families."
The district in Lansing also intends to cancel Valentine's Day events moving forward, according to the Journal. The letter Kukenberger sent to parents said Melrose Public Schools is also evaluating other "traditions and events" that typically take place during the school year to ensure they are inclusive, WFXT reported.