Schools Closed by Winter Storm Skylar: Will Boston and New York Cancel Classes Ahead of Snow?
Yet another nor'easter is headed for the Northeast, the third major winter storm in less than two weeks for the region. Winter storm Skylar was expected to bring snow and wind to New York, Pennsylvania, Massachusetts and other states Tuesday.
Snow was expected to begin in some areas beginning Monday night through Tuesday evening. In preparation for the storm, some schools announced classes would be canceled Tuesday.
Schools in Boston announced they would be closed Tuesday due to inclement weather, WHDH-TV reported. Boston was expected to get up to 22 inches of snow, according to the National Weather Service (NWS).
A winter weather advisory was issued for New York City as forecasters warned of up to four inches. Most New York schools had not yet announced whether they'd be closed Tuesday.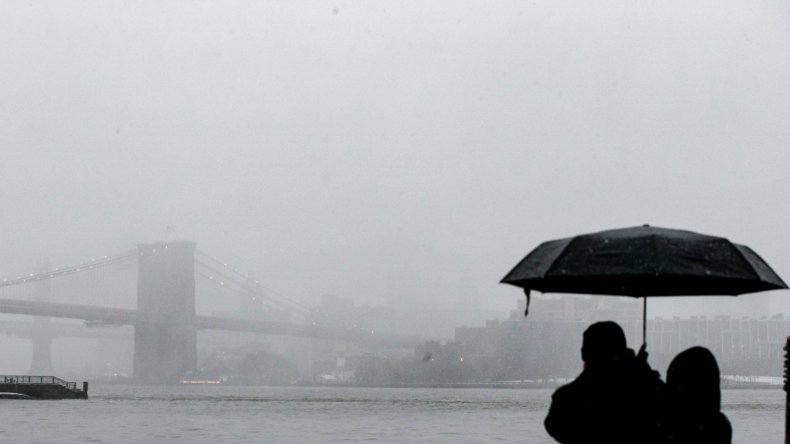 Schools in Rhode Island and New Jersey had also not yet announced closures.
In addition to snow, forecasters warned of high winds brought by winter storm Skylar.
Winter Storm Skylar Pictures: Blizzard Dumps Snow on Boston and New England
"Damage to trees and power lines are possible due to strong wind gusts," the NWS said. "Be prepared for significant reductions in visibility at times."
The storm was also expected to extend further north, bringing winter weather to Maine and New Hampshire. Further south, in West Virginia and North Carolina, snow had already begun to fall, creating dangerous travel conditions. In Kentucky and West Virginia, tens of thousands of homes lost power due to the storm.
Skylar was merely the latest storm expected to wallop the region, close on the heels of winter storm Quinn and winter storm Riley. Thousands of people remained without power in places like New Jersey and Massachusetts following the series of storms.
A full list of schools closed in Boston is available at WBZ-TV.
A full list of school closings in New York is available at Patch.