After months of residents living under strict lockdown measures intended to curb the spread of the new coronavirus, Italy will reopen schools in September.
Lucia Azzolina, Italy's education minister, made the announcement at a parliamentary hearing on Wednesday, according to Reuters. She noted that the current conditions of the outbreak made it impossible for in-person education to resume safely any earlier than the fall.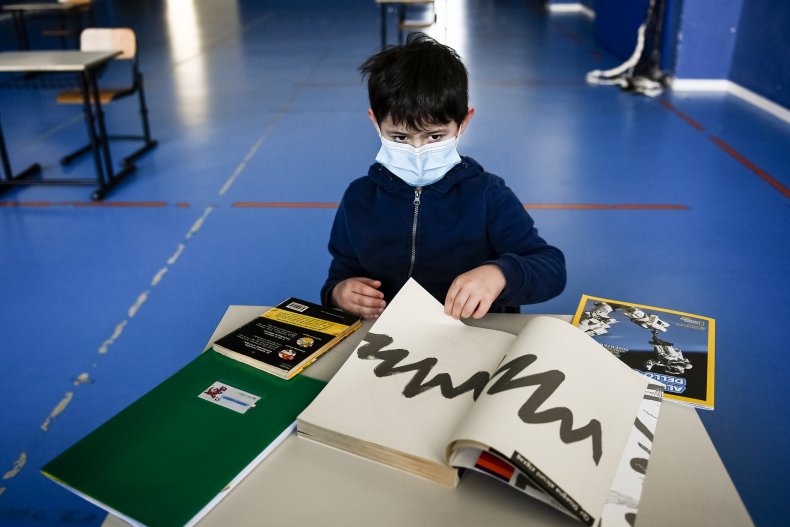 Italy closed schools nationwide on March 5, about a week before the World Health Organization dubbed Europe the new epicenter of the outbreak. Countries have since surpassed Italy in the number of cases and with 221,216 confirmed infections, it's the fifth-largest outbreak worldwide. However, the country has the third-highest number of deaths and 30,911 lives have been lost.
Along with closing schools, Prime Minister Guiseppe Conte prohibited gatherings, including funerals, closed bars, restaurants and stores, and he required people to remain home except when necessary, such as to buy groceries, to go to work, or to seek medical attention. When people did leave their houses, they had to carry a form with their name and address and an explanation for why they were outside.
Lockdown measures appear to have been successful and Italy's seen a decline in new cases, prompting officials to start easing restrictions. On May 4, restaurants and bars were allowed to reopen for take-out and factories and construction sites could resume activities. Stores, museums and libraries can reopen on May 18, followed by hair salons and gyms on June 1.
To help schools reopen, Azzolina wrote on Facebook that 1 billion euros will be made available. She called it an "important amount" that allows them to "work best to reopen schools."
On Tuesday, Italy reported 1,402 new cases, a spike from 744 new cases on Monday, according to the Health Ministry. The ministry said intensive care patients are declining and claimed there's still a downward trend in new cases. The agency attributed the increase in new positives to a "recalculation" of the Lombardy Region of 419 cases that refer to more than a week ago.
Having spent the bulk of the past few months inside, Italians took advantage of their new freedom and gathered in large groups in outdoor areas, according to Reuters. The lack of respect for the gradual reopening drew the ire of Guiseppe Sala, the mayor of Milan, a city in Lombardy, the country's hardest-hit region.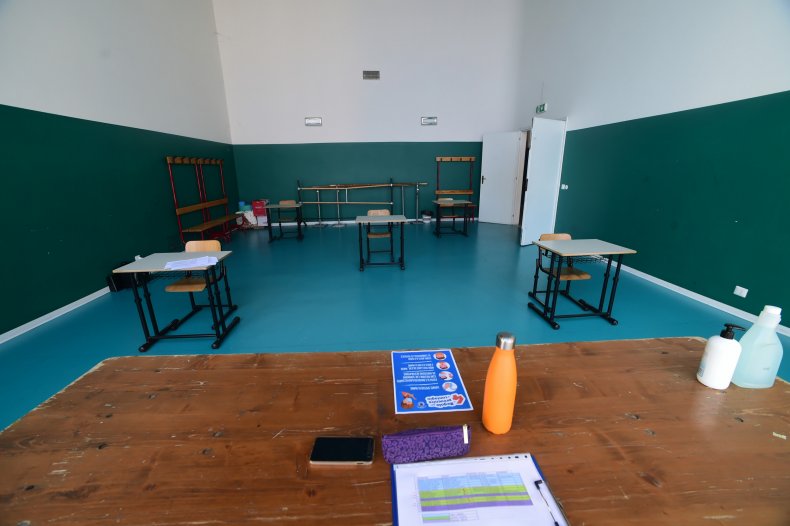 "Yesterday's images from along the Navigli were disgraceful," Sala said. "Either things change today, or tomorrow I'll be here in Palazzo Marino and I'll pass measure to close the Navigli, I'll stop takeaway services and then you can explain to the people who work in bars why the mayor isn't allowing them to do business."
As Italy eases its measures, officials are warning that this is not an instant resumption of normal life and the outbreak still needs to be a concern that causes people to be responsible. Silvio Brusaferro, head of the National Health Institute, explained that the virus can still be transmitted and if people break rules, the outbreak can flare up once again.